Here is Big comparison table of fixed deposit interest rates for all popular banks India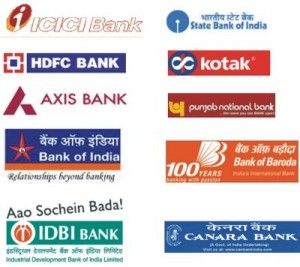 . These interest rates has updated on 30 April, 2013. In his post, I am trying to cover all popular banks like axis, SBI, PNB, Canara, Axis, HDFC, Dena bank, Idbi bank and many other banks.
I would like to suggest you to confirm Fixed deposit rates information from official website. Click the bank name link, to get full details of banks Fixed deposit interest Rates.
We are trying to cover all popular banks in the list. Going to add some new banks in the list soon. Let us know via comment, if you want any bank that should be added in this list.
Don't Miss: Banks with High Interest Rates on Fixed Deposits