It is here to mention that the State Bank of India also known as SBI has cut short the interest rate on short-term deposits by 0.5 percent for 179 days. It is being speculated that similar steps are likely to be taken by other lending organizations.
The New Rate is from 18th July
In addition, the fixed deposits have been scrapped to 7 percent. It is applied on the fixed deposits between 7-179 fays. Earlier the interest rate was 7.5 percent. State Bank of India has released a statement confirming this.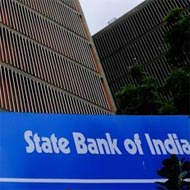 The new rate is going to be effectual from July 18th. However, for the heavy deposits, i.e. more than Rs. 1 crore, the descending review has been made active in two maturity periods.
Other Reductions
On the other hand, the interest rate on term deposits has been slashed by 0.25 percent. The above scrap is applied on term deposits between 7-60 days. The rate is 6.25 percent for the above periods.
For 61 days to less than one year, it has been reduced to 6.75 percent. It was 7 percent earlier before reduction. We want to remind that the central bank had decided to keep major policy rates intact as a step to resists the effect of inflation.
In Case of RBI
Talking about the Reserve bank, the repo rate at which it lends to banks was kept intact on 8 percent. In addition, the other thing to remain as it was is the cash reserve ratio for the banks. It was kept intact at 4 percent.
Slash rates for longer periods as well
It is here to mention that SBI had reduced the fixed deposit rates last time in February by about 0.5 percent on select maturities. On the other hand, the deposit rates for maturities of three to five years were reduced by 0.25 percent. A reduction of 0.50 percent was witnessed by those for five years and more.