Do you have an account with India's first rural bank? Prathama Bank is the first rural bank in India. The bank upgrades its services with the advancements in the banking sector of the country.
Do you know what the most convenient way to make balance enquiry is? Visiting the branch or the ATM are the traditional means of balance inquiry. But both these are time-consuming, and you need to visit the branch or the ATM.
Though internet banking is a modern means to access banking services, the people in the rural areas may not have adequate knowledge and facilities to avail the service.
Prathama Bank Balance Enquiry using the Missed Call number
Missed call services and SMS alerts are the most convenient ways to get instant balance updates. You need to dial a number, and you will get real-time account balance update within a minute.
Dial 9278700860 from your mobile number and give a missed call to the number. If you don't disconnect the call, it will get disconnected automatically. You will receive an SMS regarding the current balance in your account.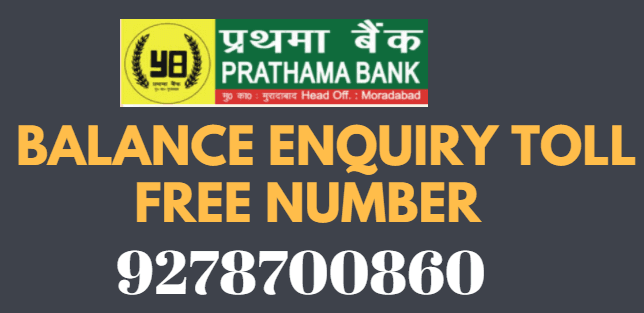 9278700860 is a toll-free number, and you need not pay any fees. You can access the services round the clock and from anywhere.
You don't need to visit the branch or the ATM to get balance info. You can dial the toll-free number and get the current balance info instantly without waiting for a long time.
Every account holder expects the best banking services and facilities from their bank. Thus, with the rapid advancements in the banking sector, the banks introduced easy methods to avail the banking services.
Important Note: To avail the missed call services, you need to get your mobile number registered at the bank. The account holders with the registered mobile number will be able to access the service.