Do you have an account with Pallavan Grama Bank? How often do you require making a balance enquiry? You must stay updated with your account and have real-time info about the available account balance.
Pallavan Grama Bank is a rural-based bank aiming to provide excellent banking services to the farmers and other persons residing in the rural region. Farmers and other persons have less access to advanced technology thus stay prevented from superior banking facilities and services. After merging with Pandyan Grama Bank, now the bank is known as Tamil Nadu Grama Bank.
Such persons don't even have enough time to waste to visit the branch and update the passbook or visit the ATM. Internet Banking, SMS alerts, and Missed call services are among the newly introduced services.
But the persons in the rural areas may not have proper idea or facilities to access internet banking. SMS alerts and Missed call services are the easiest ways of making the balance Enquiry. On this page, you will get details about the Pallavan Grama Bank balance Enquiry number.
Pallavan Grama Bank Balance Enquiry By Missed Call
Dial toll free number 9289202222 from your registered mobile number and disconnect the call after 2-3 rings. Within a few minutes, you will receive an SMS with current balance info. This missed service is valid for both Pallavan Grama Bank and Pandya Grama Bank. This service will be activated soon for Pandya Grama Bank account holders.
Important Note: Make a call from mobile number registered with Pallavan Grama Bank account. Verify your details to customer executive and know about your current account balance. You may also call to their helpline number for banking related queries.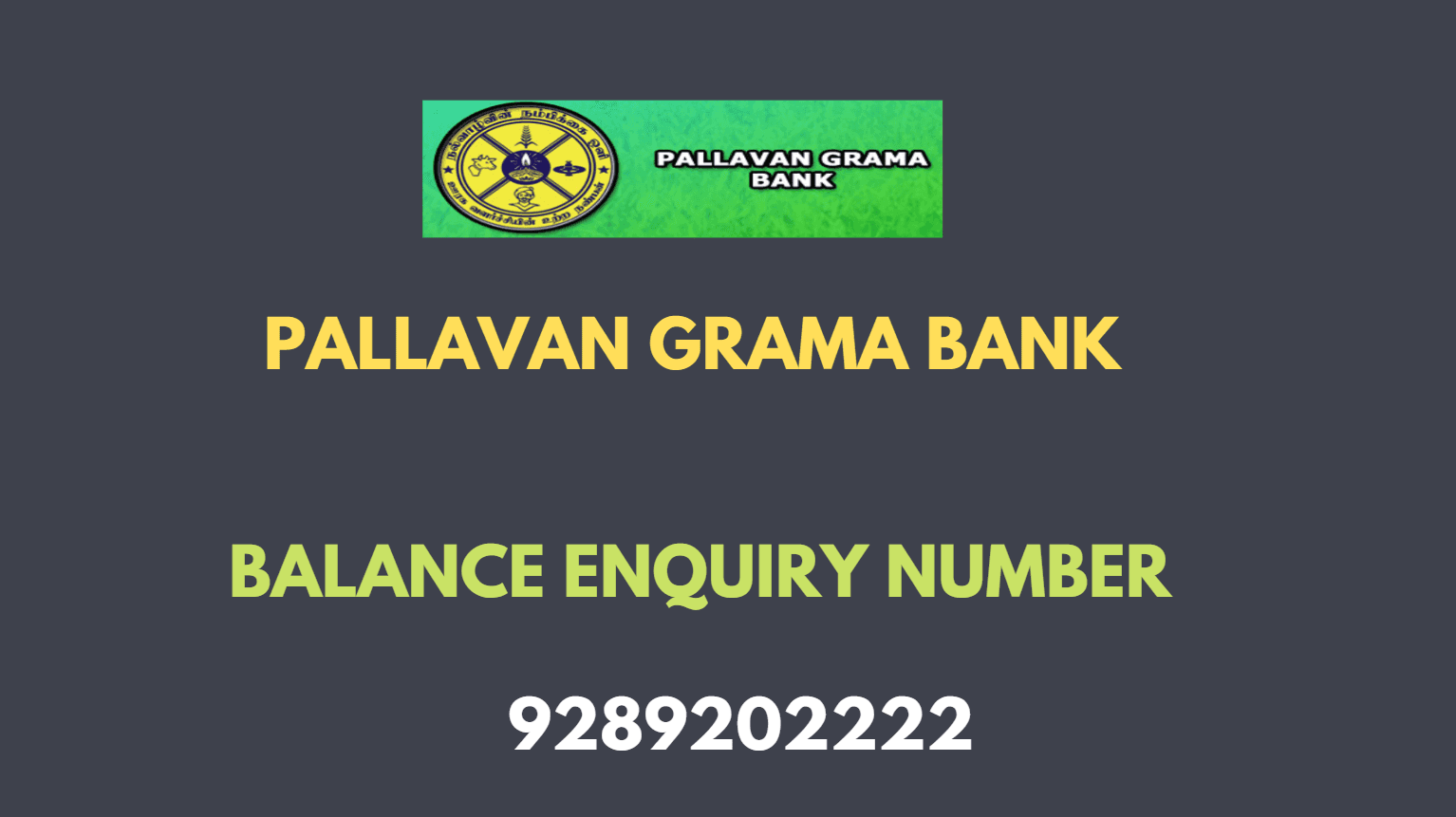 Everyone would expect the most convenient services from the bank. Any account holder wouldn't like to face inconvenience in anyways.
You may require checking the available account balances in real-time. But, it is not possible to check the balance with traditional ways of visiting the ATM or the branch instantly!
The dedicated numbers for SMS and Missed call services are toll-free. You need not pay any charges to avail the services. You can access both of these facilities round the clock.