When it comes to the services provided by the banks in India, these are always provided in order to make sure that the people of the country are always happy with the assistance and the help. Well, the demand draft services are also pretty common in the Indian banks which are both public and private sector too.
Now you might be wondering what a demand draft is. Here we are going to answer your question in the best way for sure. A demand draft is basically the instrument that the individual has to give to a particular bank in question.
After that is done, the bank will play the role of the payee on behalf of the individual. The people who have bank accounts in the bank can actually make the payment through their bank accounts.
However, those individuals who don't have bank accounts in the bank need to make the payment through cash so that they can get their demand draft.
Bank Of Baroda DD Charges
Demand Draft services are provided in most Indian banks and the Bank of Baroda surely comes into this particular list. However, the person who wants to get the demand draft needs to pay a particular amount to the bank, and that is known as the demand draft charge.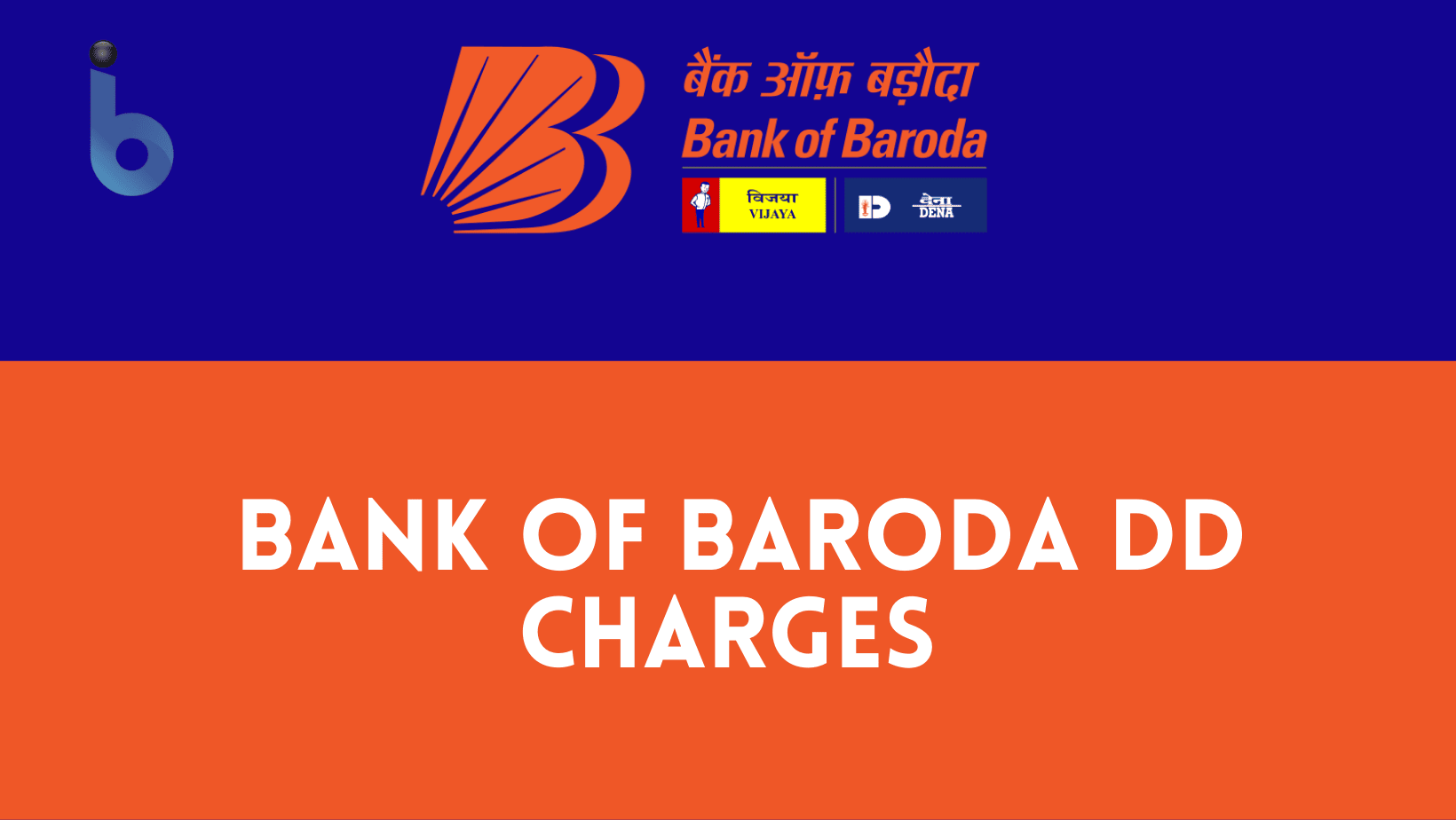 It is essential that the person pays this amount in order to get the demand draft. Now, the charges for demand draft might just vary from one bank to another. The most important details on BOB dd charges are given below.
Bank of Baroda Demand draft Issuance Charges
Amount Range
DD Issuance Charges
Upto Rs 5000
Rs 40
Above Rs 5000 to 25000
Rs 60
25001 to Rs 1 lac
Rs 3 per thousand or part thereof
Minimum Rs 40 maximum Rs 300
Above Rs 1 lac
Rs 4 per thousand or part thereof. Minimum Rs 400 and Maximum Rs 15000
Bank of Baroda Demand draft Cancellation Charges:
| Amount Range | Cancellation charges |
| --- | --- |
| Up to Rs 500 | NIL |
| Above Rs 500 | Rs 75 per instrument |
Table Updated: 11 April 2023
In the case of the Bank of Baroda, the individual needs to visit the official website of the bank in order to calculate the demand draft amount in the best way.
So, there you have it, people. These are some of the most important things that you need to know about the Bank of Baroda demand draft charges. Make sure to visit the bank's official website to know more about it.