Amongst the different public and private sector banks in India, IDBI Bank surely comes to the top of the list. There are so many different services that are provided by the IDBI Bank and there is no doubt that these services are all aimed at making people happy and satisfied in the best way. From banking and finance to fund transfer and online banking, there are so many options for people to choose from.
Here we are going to talk about one such important service that the bank has been providing the customers. The demand draft is one of the most common options that people tend to choose these days. But what exactly is a demand draft?
A demand draft can be defined as an instrument that is negotiable and issued by the individual who is making the payment. One of the most important things here is that the person has to pay the amount to the bank in order to issue the demand draft.
The bank will then ask any other brand or some other bank to make the payment on behalf of the individual and after that, the demand draft will be issued as proof.
Demand Draft Charges In IDBI Bank
Demand Draft services are provided in most Indian banks and IDBI Bank surely comes into this particular list. However, the person who wants to get the demand draft needs to pay a particular amount to the bank, and that is known as the demand draft charge.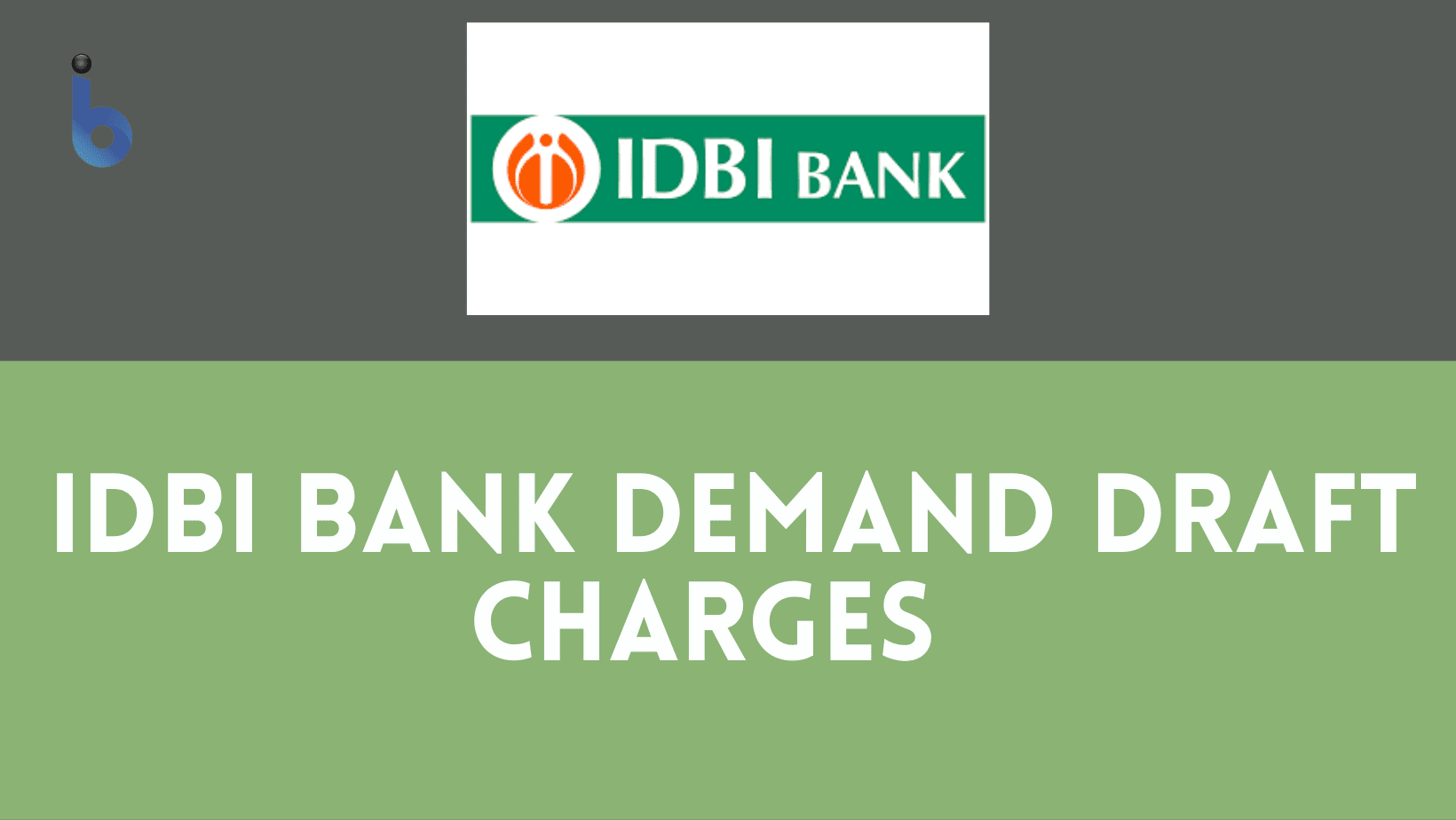 | Amount Range | DD Charges |
| --- | --- |
| Upto Rs. 5000 | Rs. 30 |
| Rs. 5000 to Rs. 10000 | Rs. 50 |
| Above Rs. 10000 | Rs. 3 Per thousand |
IDBI Demand draft cancellation charges: Rs. 100 Per DD
It is essential that the person pays this amount in order to get the demand draft. Now, the charges for demand drafts might just vary from one bank to another. For the information in detail, the individual needs to visit the official website of the IDBI bank in order to calculate the demand draft amount in the best way.