In the era of competitive banking, all the banks are providing nothing but the best to their customers. But at times, such conditions arise where a customer has to shut down his bank account.
Banks levy a closing charge on all of their account holders for shutting down their bank accounts, whether personal or professional. Since the banks issue an introductory paper kit including a passbook, Cheque book, and debit card to their account holders, they recover the issuing cost from their customers during the closure of the accounts.
If you are a customer of IDFC First Bank, you should be aware that even the IDFC First Bank Account Closure charges need to be paid in successful account closure.
Reasons For Closing A Bank Account In IDFC First Bank
There could be any reason demanding the bank customers to close their accounts. Though the closing procedure is hassle-free, one must still think wisely before concluding such a step because bank accounts cannot be reopened once closed. Some of the reasons for account holders shutting down their bank accounts in the IDFC First Bank are listed below:
The IDFC First Bank's interest rate might be meager.
The account holder may find IDFC First Bank's maintenance charges a bit high.
Unresponsive or faulty customer service, too, might result in account closing practices.
Transaction charges can be high enough.
A reason that might lead to the transfer of the account holder to any other city or state.
In case the account holder shifts abroad.
The inability of the account holder to maintain a required minimum balance in his bank account.
In case the staff of a particular IDFC First Bank branch is uncooperative.
In the case of the account holder's death.
Either any of the above or there could be even more reasons that may result in the closure of its customer's IDFC First Bank account. You can opt to close your bank account in the IDFC First Bank, including your savings bank account, current account, or even the fixed deposit account.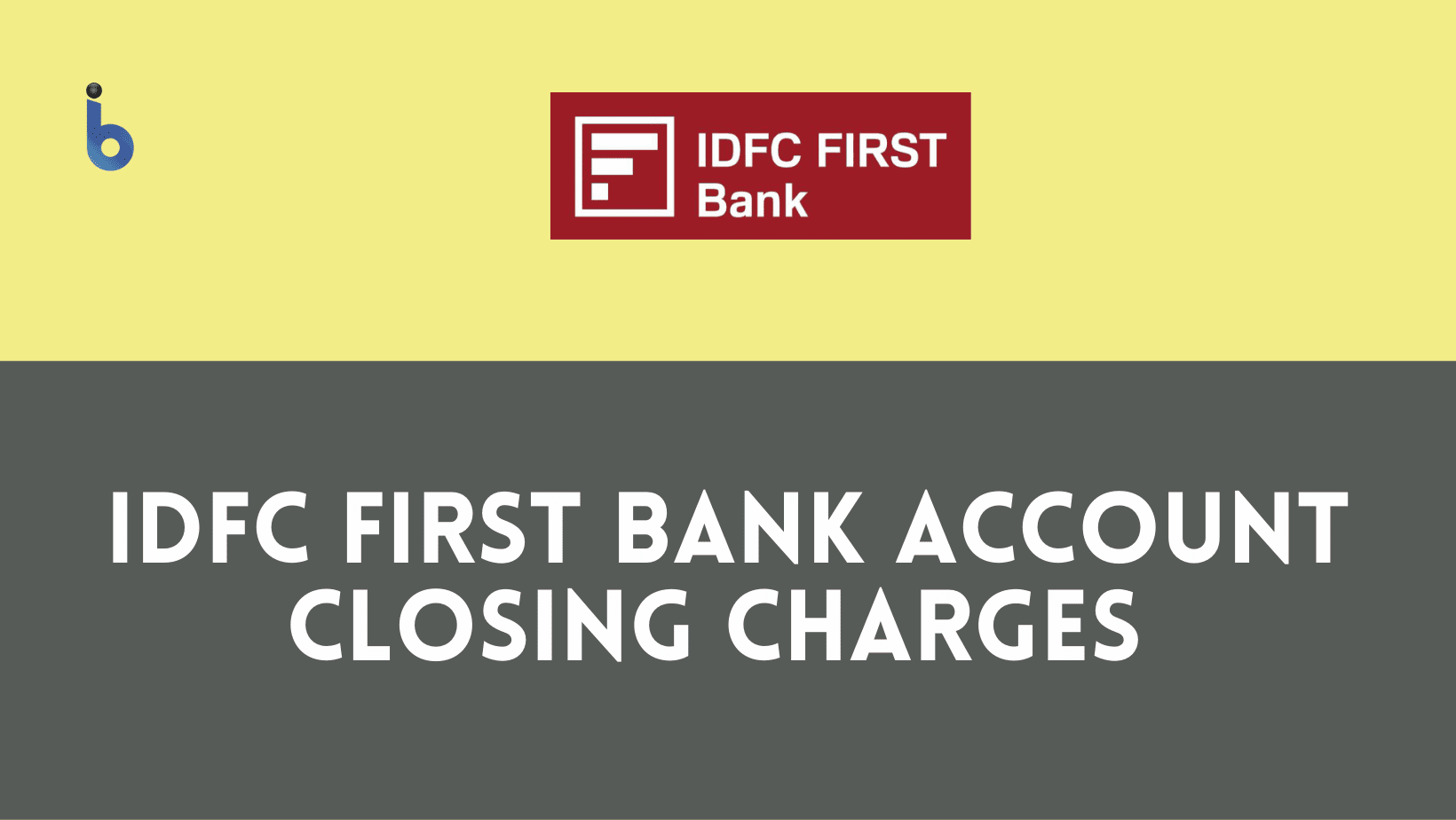 Account Closing Charges in IDFC First Bank
| Type of Account Closure Charges | Closure Charges |
| --- | --- |
| IDFC First Bank Saving Account Closing Charges | FREE |
| IDFC First Bank Business Account Closing Charges | FREE |
| IDFC First Bank NRE/NRO Account Closing Charges | FREE |
| IDFC First Bank Demat Account Closing Charges | FREE |
| IDFC First Bank Salary Account Closing Charges | FREE |
Conclusion
Well! We have already stated to you the IDFC Bank Account Closure charges. But one thing to notice here is that IDFC First Bank does not charge its customers any closing fee if they opt to close their bank accounts within 14 days of opening.
But if the account holder decides to shut down his IDFC First Bank account within a range of 15 days and a year, the Bank charges a closing fee of a minimum of 200 INR to a maximum of 800 INR depending upon the type of account one holds and the type of individual who holds it as well.
But the rates may vary slightly concerning the IDFC First Bank's locations, area of operations, branches, and states. So for a clear understanding, you must always rely on authentic sources. You can connect with IDFC First Bank digitally through their official email ID, website, or even the 24*7 active customer service on 18004194332.
Or you can connect them physically by visiting the bank branch where you already have an account, or you may also prefer to go to the nearest IDFC First Bank branch.