Nowadays, banks provide all the significant facilities to their customers. From paying utility bills to claiming insurance, banks take care of all the little needs of their account holders. But at times, conditions arise where the account holders have to close their bank accounts.
Banks allow their customers to do so, but they deduct some account closure charges for the same. During any account opening, the bank provides its customers with an account opening kit. Such a kit usually comprises a passbook, a debit card, and sometimes a Chequebook.
To recover the costs of this kit, the banks usually levy a nominal account closing charge from their customers. Like other banks, IndusInd Bank also charges a closing fee. In this article, you will know the IndusInd Bank Account Closing Charges. If you plan to close your IndusInd bank account, then stay tuned to know its closing charges.
Reasons For Closing A Bank Account In IndusInd Bank
An account holder of IndusInd Bank can opt to close his savings bank account, current account, or even his fixed deposit account due for any reason. Some of the reasons are listed below:
IndusInd Bank may charge higher maintenance charges and transaction charges of IndusInd Bank can be too high for the account holder.
Customers of the bank might be getting a lower rate of interest.
Unfair customer service of the bank.
A transfer of the account holder to another city or town or the account holder's transfer to some other state or country.
The account holder might have multiple accounts in the IndusInd bank, and he may choose to close anyone among them.
Death of the account holder.
The reasons stated above might play a vital role in the account holder of the IndusInd Bank shutting down his bank account. Once closed, it is not possible to reopen the same account. Hence, the account holder must consider the necessary factors before taking such a step and only proceed if he is apparent in his decision.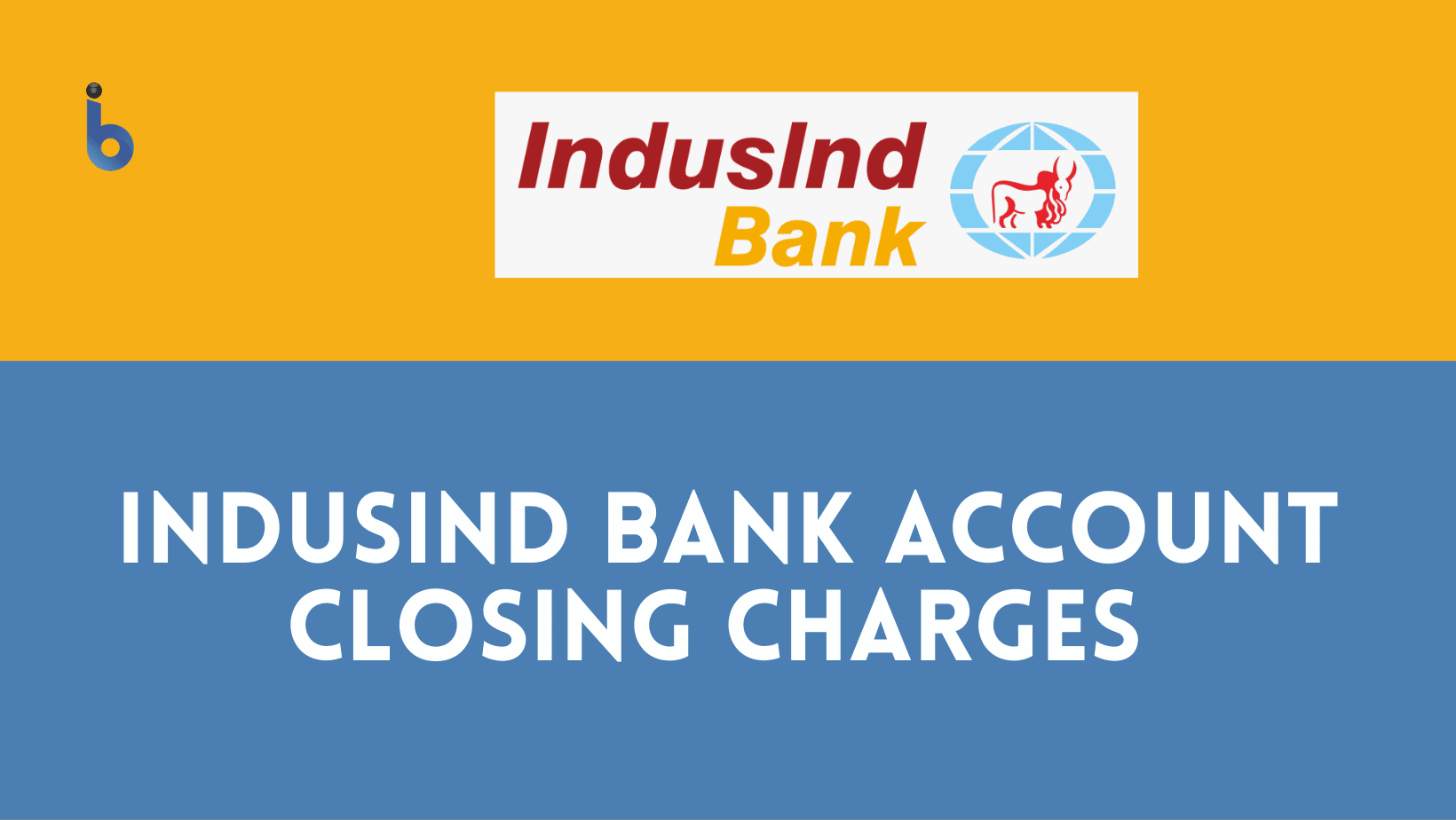 Closing Charges in IndusInd Bank
Type of Account Closure Charges
Closure Charges
IndusInd Bank Saving Account Closing Charges
Account closed within 14 days – NIL

Account closed post 14 days and within 6 months – Rs. 200

IndusInd Bank Current Account Closing Charges
NA
IndusInd Bank NRE/NRO Account Closing Charges
Account closed post 14 days and within 6 months – Rs. 200
IndusInd Bank Demat Account Closing Charges
NIL
IndusInd Bank Salary Account Closing Charges
Account closed post 14 days and within 6 months – Rs. 200
Conclusion
In this article, you learned about the IndusInd Bank Account Closing Charges. But for your kind information, it is necessary to know that IndusInd Bank does not charge a penny if the account holder decides to close his bank account within 14 days of opening it.
But if the account holder shuts down his bank account in the IndusInd Bank within a range of 15 days and six months, then the bank charges either INR 200 or the remaining balance in the customer's bank account, whichever is lower. The account closure charges might differ for different accounts, i.e., savings bank accounts, current accounts, and fixed deposit accounts.
The closing charges might differ for different states and branch locations. Hence, before closing his bank account, the account holder can visit his nearest bank branch or contact the customer care service of IndusInd Bank.