Today with the help of Internet, everything is getting simplified and the same can be said for CIBIL credit score. Now, you can get your CIBIL credit score online through a paperless process.
Yes, you can simply logon to the official website of Credit Information Bureau of India Limited (CIBIL) and get your credit score online. CIBIL Credit Information Report is considered as your financial report card that comprises of all your credit history. It is a report that can fetch the details about your past loans as well as credit card bill payment records.
A CIBIL Credit score is determined on the basis of this Credit Information Report. All the major banks and lending firms in India refer to credit score of every loan applicant in order to determine the repaying capability of the individual in the most convenient manner. In short, a CIBIL score helps the banks or lending companies to analyze the probability of defaults of a customer. If you have a high CIBIL score then the chances of getting a loan approval rises whereas if the score is low then the banks would reject your application.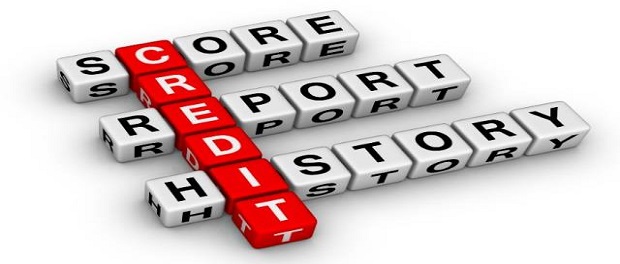 How to check your Credit Information Report (CIR)?
You can check your CIR (Credit Information Report) through CIBIL. Once you get your Credit Information Report, it helps you determine your credit score and standings. The best part about CIBIL score is that it doesn't out list you from nowhere. In fact, it allots a score based on your credit history from your CIR. The score then helps the bank to decide whether you're a defaulter or not. Basically, the CIBIL Credit Score ranges from 300-900. The more you are on the higher end of this range, the chances of the approval for your loan application increases.
Also Read: Tips to Improve your CIBIL Credit Score
You can get the copy of your CIR from the official CIBIL website. With the online payment facility, you can find your CIBIL Credit Score quickly right from your house. Get more details at www.cibil.com
Necessary Documents to Obtain CIR:
A CIR request form
Identity Proof of the requestor (Voters ID/PAN card/DL/Passport)
Address Proof (Electricity bills/Passport/Bank statements)
Simple Steps to Get Your CIBIL Credit Score Online:
The process of applying for your CIBIL Credit Score online is quite simple. You can visit the official website of Credit Information Bureau of India Limited (CIBIL) at www.cibil.com
Once you logon to the CIBIL website follow the simple steps below and get your CIBIL Credit Score online:
As you are on the homepage of the official CIBIL website, look for a "Know Your Score" tab and hit the "Click Here" button will take you to a page that will guide you through the complete process.
Next, you will be asked to fill up an online form. It is a basic form that requires you to fill your personal details such as Name, Date of Birth, Address, Phone Number, Income Details, Identity Proof and Address Proof as well the details about the loans you have taken in the past.
Once you fill the complete form and hit "Submit", you will be taken to the payment page. Here, you need to pay a fee of Rs. 470 in order to get your CIBIL Credit Score. With online payment facility available here, you can make the payment using your credit card, debit card or internet banking account.
After the payment is successful, you will be navigated to an authentication page. Here you need to answer a minimum of three questions out of five to authenticate your profile. These questions are basically related to your Credit background involving credit cards and loans under your account. After successful verification, your personalized CIBIL Credit Score will be delivered to you via email on the same day itself.
Don't worry even if you fail to authenticate yourself answering the questions correctly. In such cases, you may still get your CIBIL score by sending the hard copy of your application with the CIBIL transaction ID along with the hard copies of your Photo ID and Address Proof to CIBIL. Once CIBIL authorities verify the details mentioned on your documents, they will send the CIBIL Credit Report on the address mentioned on the address proof copy that you sent earlier.
Also Read: Negative Factors That Effect Your Credit Score
However, if in case, your credit report has not been updated with CIBIL with the latest details even after you have cleared all your debts, you may do the following:
Log on to the CIBIL website. https://www.cibil.com/
Purchase your CIBIL credit report.
Identify the error.
Get in touch with CIBIL through the Online Dispute Form to get the error corrected.
Be advised that CIBIL needs the Control Number of a CIR when you are raising a Dispute Resolution request so that it can review your report and make the necessary amendments.