It is known that the State Bank of India provides a variety of facilities to its customers. Being the leading bank among public sector banks it provides services like mobile banking, transfer of funds online, loan assistance, net banking, etc. Those requiring a good amount of loan from the bank require a CIBIL score.
What is SBI CIBIL Score?
CIBIL is an abbreviated form of Credit Information Bureau India Limited. It allows you to know about your eligibility for a loan. In case the score is good your loan gets approved otherwise you will not avail of the loan amount easily. The higher the CIBIL Score, the higher is your chances of getting your loan approved for a greater amount of time.
E.g. The CIBIL score is 900 points. If your CIBIL score is 700 or more then you will be approved for the maximum loan on a priority basis. On the other hand, a CIBIL score below 700 may not attract the bank to lend you as much amount as you have stated.
The bank may either charge a higher rate of interest against your loan or it may demand a shorter duration of time for the repayment of the loan. To approve a personal loan in SBI, the customer's CIBIL score must not go below 650.
Process of opening SBI CIBIL Score online
Step 1: Firstly, google 'SBI CIBIL Score'. Thereafter, tap on the first link i.e. 'www.homeloans.sbi'.
Step 2: After clicking on the link above, a form will open where you will be asked to fill in your details to check your CIBIL score for free.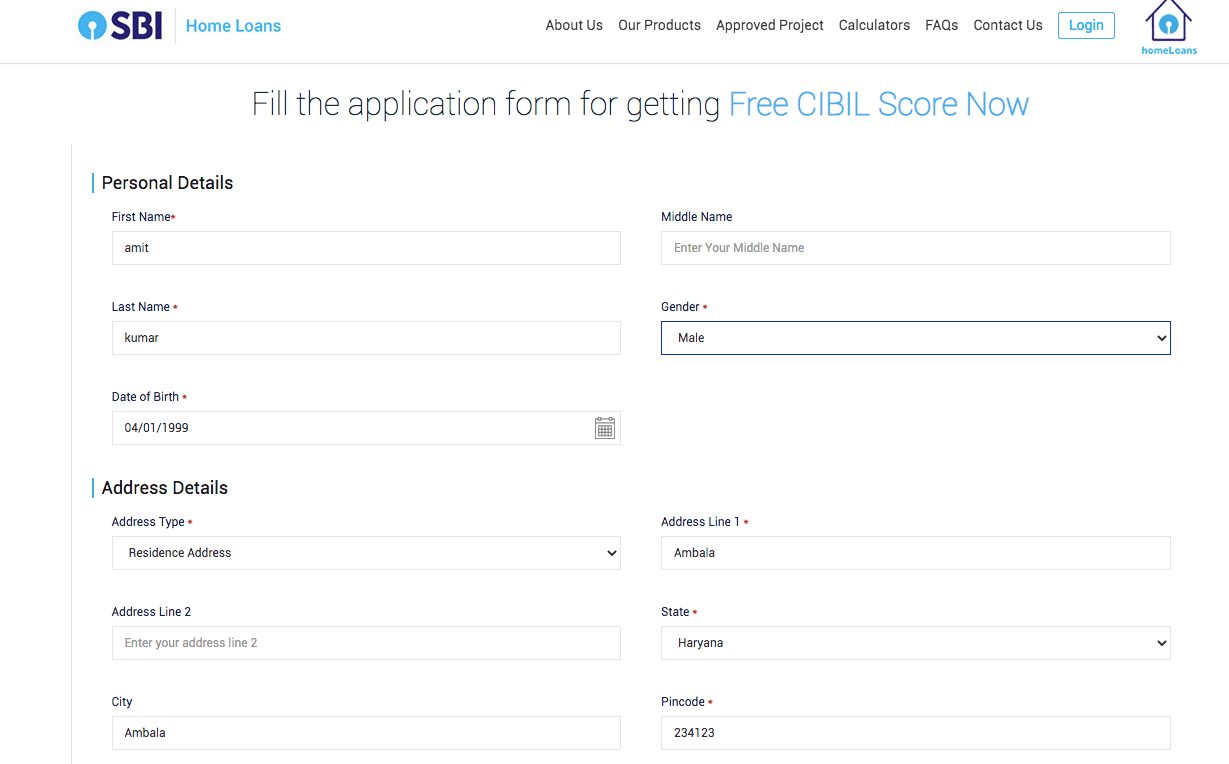 Personal details include your name, gender, date of birth(using calendar), address details, state, city, pin code, identity details (such as PAN Card/passport/voter ID/ration card/Driving Licence), contact details(mobile number and Email ID).

Step 3: After filling in the personal details, preview the form once and then click on 'submit'
Step 4: You will receive an OTP on your registered mobile number. Type this OTP in the required space and submit the form again.
Within a few seconds, your credit score will be generated. If you wish to download your CIBIL report PDF, then click on the 'download' option and your CIBIL certificate will be downloaded.
Steps To Open SBI CIBIL Score PDF password
Once you have downloaded your CIBIL certificate, you will be asked for a password. The file is protected for confidentiality.
To open the file:
Check your registered mobile number.
SBI sends a message to the customer's registered mobile number as soon as the file is downloaded.
After clicking on the message, you will find a six-digit password.
Use this password to open your SBI CIBIL Score Report certificate.
After typing this password, your protected PDF file will open.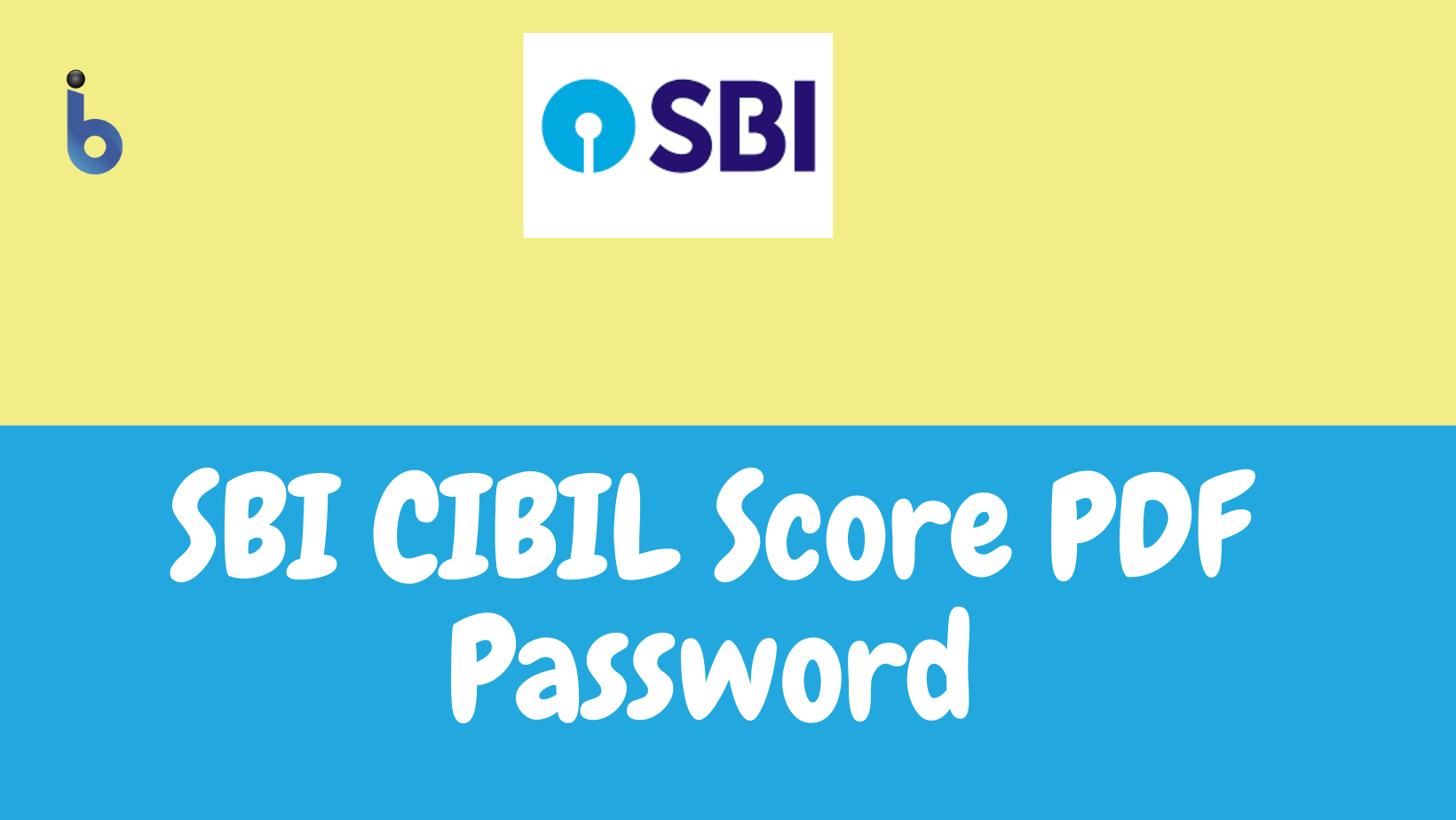 If you don't find any message on your registered mobile number then contact SBI customer care service through call or email. Your request will be entertained and they will resend the PDF password on your registered mobile number.
Precautionary Measures to Be Taken While Obtaining the SBI CIBIL Score PDF Password
A few measures which can be taken care of while obtaining the SBI CIBIL Score PDF password are as follows:
Always provide your mobile number and email ID.
Never share the OTP with anyone.
Always use SBI App or SBI's official website and not any third-party website for such confidential activities.
By following the above-mentioned steps you can easily check and download your SBI CIBIL Score report. One must be careful to follow the precautionary measures to safeguard oneself from frauds and thefts.