Banks in India have always been strict when it comes to sanctioning a loan. In the past few decades, with a lot of new lending firms entering the market, most of the individuals opted to go for these new firms rather than depending on the banks for loans irrespective of high interest rates.
With time, banks realized that they were losing a great part of their customers so they decided to make some regulations and introduced Credit Score as a vital tool to determine whether the individual is eligible for the loan he/she is asking for.
The concept of credit score is very simple. Your eligibility criteria while applying for a loan from a bank improves if you have a good credit score. Banks rely on CIBIL (Credit Information Bureau (India) Limited) which is India's first Credit Information Company (CIC) that collects and maintains the records of an individual's repayments pertaining to loans and credit cards.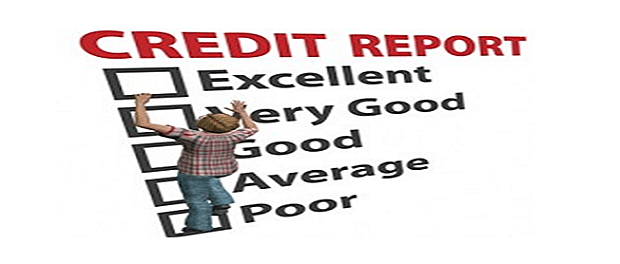 CIBIL determines your credit score assessing your credit history. Your credit score depends on the following factors:
Past history of late payments and defaults.
Number of Loans and Credit Cards under your account.
Alertness about paying loans and credit card bills.
Number of Loan and Credit Card applications submitted by you.
To be precise, regular repayments on your secured loans like home or car loans helps you improve your CIBIL score while payment defaults or too many unsecured loan applications or credit cards can affect your CIBIL score negatively.
Also Read: Negative Factors That Affect Your CIBIL Score
A good CIBIL score is an indication to banks or lending companies about your credit-worthiness and help with your loan or credit card approvals faster.
 What is CIBIL?
Credit Information Bureau (INDIA) Limited, popularly known as CIBIL was formed in August 2000 as India's first Credit Information Company (CIC). Today, it analyses the credit information of all the borrowers and maintains a record of each individual loan and credit card accounts and allocates the same information to the financial institutions. Such credit information can be helpful for the financial institutions to evaluate your credit history and assess your repayment ability for a new loan or credit card.
Don't be scared of getting all your data collected by these institutions. None of your private or personal data is shared with anyone. In fact, this information is sent to CIBIL by the member banks and finance houses officially. CIBIL gets a monthly report from these financial institutions about the number of loans you borrowed or credit cards you own as well as the repayment information from your loan accounts and credit card bill payments. These information helps CIBIL create a Credit Information Report (CIR), which is further accessible to all the other banks and financial institutions.
The Credit Information Report (CIR) helps these banks or financial institutions to assess your credit worth and determine whether to sanction a loan to you or not on the basis of a credit score. In short, CIR is actually your credit score sheet that can be used as an important tool while applying for a loan. Banks will verify your score and approve your application if your credit score is at par as per their guidelines.
Today, CIBIL score has helped a lot of individuals with loans and it acts as a guide for banking institutions to verify the credit worthiness of an individual before approving their loan application.
Also Read: Tips to Improve Your Credit Score
How does it work?
No banking institution will approve your loan application without verifying your capability for repayments. Many credit lending companies rely on credit and repayment history of the individual before determining whether to sanction the loan. CIBIL acts as a medium which collects and maintains all your credit history data that includes your credit card bill payments, Loan EMI payments etc. and provides the same data to all the banks and other financial institutions who are the members of CIBIL.
To make it simpler, CIBIL allocates a Credit Score to each Credit Information Report, so the banks can consider the score which determines the full collective credit history of the individual and help them decide whether to approve the loan application or not.
To be precise, a CIR is in fact a fact based report generated by CIBIL that provides a detailed view about your credit and payments history. Every time a lending company approaches to verify the CIR of an individual from CIBIL, a unique 9-digit control number is generated which is integrated with CIBIL database in order to track the individual's report in the database. A new control number is generated every time when a request is made to secure the data within the database so none of your personal details are blurted out none so ever.