A whole new life starts after a person gets retired. New schedule to do things, a whole new financial situation, and all. Those who wish to live a happy life free from financial troubles, always opt for lucrative investment options during their work period. There are many attractive tax free schemes available in India.
Quite fortunately, not only during one's work period, but after retirement also, the investment options available are quite good to opt for. There are many incredible investment options in India . It may take time for you to search for the one best meant for you. If you want to stay away from that tedious task of folding pages of web, then simply read out this article. It covers top 10 retirement investment options in India.
1. Senior Citizens Saving Scheme
There is Senior Citizens Saving Scheme that is particularly meant to help senior citizens save the money while availing maximum benefits. You can deposit upto 15 lakh amount, in multiples of 1000. Minimum age for investment is 60 years.
It's 55 years for all those retired under superannuation or special voluntary scheme. The Premature closing is available after 1 year of opening the account, but that invites penalty. The interest is fully taxable. The interest that you get on your savings under this scheme is 9.3 percent per annum.
For Couples: Tips for Couples to Save Income Tax
2. Public Provident Fund (PPF)
For those who don't know, it's run by Govt. of India. Lock in period is 15 years and you can invest up to 1 lakh in a year. Interest is paid on monthly basis, and whatever you get as interest, is taxable. You are liberal to avail investment as deduction on your income, thanks to article 80c of the Income Tax Act. Its easy to check ppf balance, if you have internet banking.
3. Pension Plans
Life Insurance Corporation of India offers Annuity/Pension plans that are quite good to opt for after retirement. Quite easy to understand that annuity amount depends on annuity investment, time period for which it is done, and interest. Various annuity plans are available. Do a little research and go for the one best meant for you.
For Child's: Best saving plans for Child in India
4. Monthly Income Plans
Are you looking for higher funds? If yes is your call, then opt for this investment option. This investment option is offered by mutual funds. 15-20 per cent of assets in this investment scheme are in equities. Since they are treated as debt funds for long term, so they are quite good tax efficient schemes.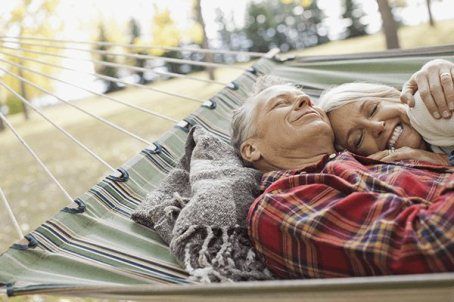 5. Post Office Time Deposit
200 Rs is the minimum amount that one needs to deposit under this scheme. The deposit period lies between 1 and 5 years. You can deposit any intended amount; means, there is no limit of maximum amount that you deposit under this scheme. The interest rate ranges from 6.25 to 7 per cent. It's compounded quarterly.
6. Tax Free Bonds
Tax Free Bonds may work as best retirement option for you in India. Just in the case you don't know, there are many organizations in the market that offer tax free bonds. Of course, the holding period varies from one organization to another. Typically, it lies between 10 and 15 years. If you wish to enjoy no tax on capital gains, then you must continue the account till maturity period.
If, due to any reasons, you opt to sell your bonds in stock exchange, then capital gain tax is charged on you. These schemes are quite popular in people after retirement and can serve as good way to opt for. There is no fear while opting for these schemes as they have approval by Govt.
Quite sure that this is not any new term for you. Apart from banks, many companies offer Fixed Deposit option. Although banks pay lesser interest rates than companies, the former option is still better because it's quite safe to go with.
Don't mix up the Fixed Deposit with Recurring Deposit, as that is entirely different thing. You can learn about difference between Fixed Deposit and Recurring Deposit in our other separate post meant for it.
Senior Citizens enjoy more interest rate than regular interest rates on FD. Since this option is quite convenient to go with, this is surely amount top 10 retirement investment options in India.
8. Monthly Income Scheme
Both banks and post offices run this scheme and because of its features, it's quite popular among senior citizens. The taxable amount is less than 2, 50,000.
It's one of the best options if you wish to generate monthly income, and that also with highest possible interest rate. Just to tell you, senior citizens are given higher interest rate than normal ones.
9. Fixed Maturity Plans in Mutual Funds
These schemes are for the period of 6 months to 3 years. Since they are listed in stock exchange, so you have power to buy or sell them. The interests you earn on this are better than what you do on regular Fixed Deposit. Because of the lucrative features of this investment scheme, it has become quite popular among senior citizens.
10. Real Estate
Did not like any of above investment option due to one reason or another? No issues! You may like to opt for spending your hard-earned money on real estate. Real Estate business is growing at its best and rates of properties are touching high sky.
Look for property areas that come under budget, quest about the growth opportunities in the near future, do deep research, and in the end, make investment. It's risky way to opt for, but, if done in right way, can return you a good profit on invested amount.
Apart from these, there are many other retirement investment options available in India, but these are certainly the best ones. Investment requires you to be smart, so, be smart and opt for the best plan. Do approach us via the comment section in the case you need any help.