India is a developing country and it is seen that day by day Indian economy is booming. The global markets have already noticed this boom in India and the direct result is the Foreign Direct Investment (FDI) in the country. As an Indian, it's high time to invest your hard earned money into different profitable investment plans in the country.
Most of the Indians believe in savings rather than investing to gain profits. Such an attitude has always restricted the economic growth of our country too. Hence, it is very important as the citizen of this country to invest under different schemes smartly to get higher returns altogether and help the economy to boom.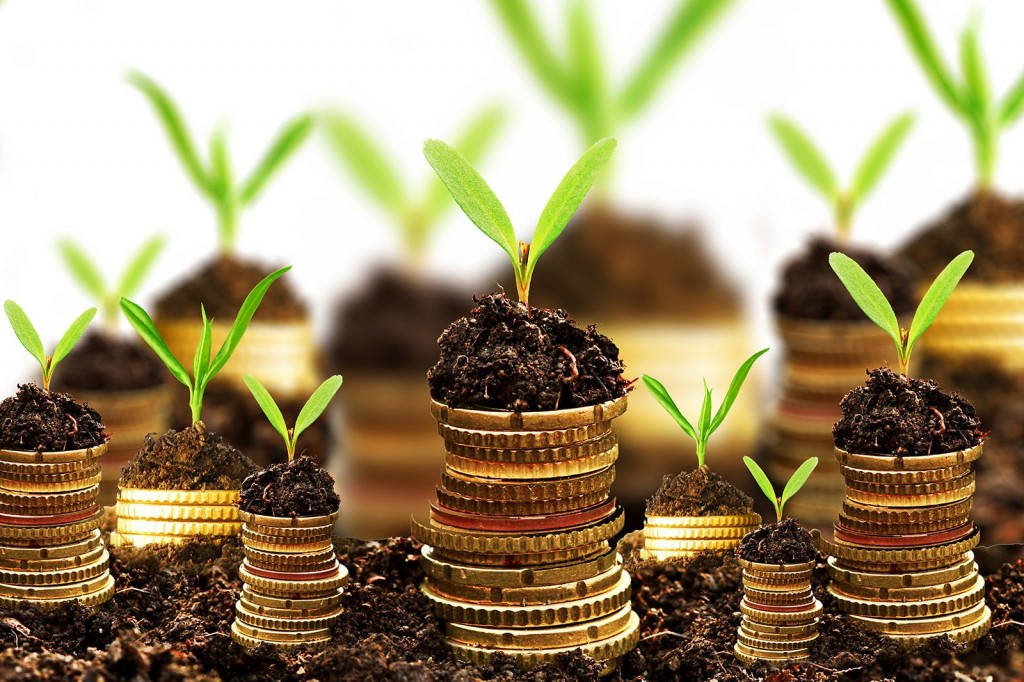 Today, I have compiled a list of investment options which can help you get higher returns:
1) Investing in the Stock Market:
This may sound foolish to many who have worked hard to save all those money. I won't question your judgment. In fact, I agree with you that investing in the stock market can be risky. However, it is risky only if you buy stocks blindly and wish that it will boom. That's not how the stock market works.
Investing in the stock market need a lot of research, analysis and patience. Currently, the risks involved in Share Market investments are high and the smartest way to find good stocks is to look for low beta value. Beta value of the stock indicates the volatility of a stock compared to the Sensex.
Investing in low beta value stocks results into low risk compared to other stocks when the market reaches the peak. Stock markets are like Slides in the playground. Once the market reaches the peak, there's a high risk for the market to slide down. Hence, it is pretty much essential to analysis the market status and research about the good stocks in depth and choose them wisely. In stock market investments, you can gain higher returns but you should be patient yet alert all the time.
Never invest everything into a single stock or never invest every single penny of your savings into the stock market. Start with investing small amounts and that too into different stocks, so if one stock fails you can still gain returns from other stocks.
2) Mutual funds investment:
Much like stock market investment, mutual funds investment also rely on the performance of SENSEX. The only difference between Stock Market investment and Mutual Funds investment is the risk factor. Mutual Funds investment follows the principle of SIP (Systematic Investment Plan) where you are at the lowest risk of the market volatility and hence it's safer to invest in mutual funds than the stock market.
Being safe doesn't mean there are no risks involved in mutual funds investment. A bit of caution is necessary for these investments too. Make sure that you never investment huge amount of money through lump sum investments schemes offered by equity mutual funds. Instead, you must opt for balanced funds, debt funds, liquid funds and ultra-short term funds to invest. You can also look for top performing mutual funds in the market through SIP and choose them for Mutual Funds investment.
3) Tax Saving Investment Options:
Lately, to boost the investment trend many financial institutions in India have come up with some profitable tax savings investment schemes that help you save tax u/s 80C for the income generated from such transactions. Investment schemes such as ELSS Mutual Funds, PPF, NSC, 5-year Tax Saving FD schemes etc. fall among the tax saving investment plans in India. In fact, investing money in ELSS mutual funds will provide benefits of equity stock's growth as well as tax benefits with a lock-in period of 3 years.
4) Investment in Secured Non-Convertible Debentures (NCD):
Most of us are reluctant in investing Company' FDs or NCDs because of obvious reasons. In the past, many have lost money as the companies have cheated the investors under such schemes. Today, to encourage Non-Convertible Debentures (NCD), many companies are introducing Secured NCDs that carry less risk compared to other NCD investment options available out there. Investing your funds in secured NCDs can get you risk-free higher returns in the long run.
5) Bank Fixed Deposits/Recurring deposits:
Out of all, Bank Fixed Deposits schemes are 100% risk-free with guaranteed returns. These are the safest investment options available out there and offers guaranteed returns at better interest rates. You can check our current and latest FD rates and invest in the bank of your choice.
Lately, many banks have introduced Recurring Deposits schemes where you can opt to deposit a set amount every month which will be debited from your account directly. Such Recurring Deposits schemes gives you the benefits similar to FD at any time you wish to withdraw the money.
6) Invest money in IPOs:
As discussed earlier, the Indian economy is booming day by day. Many companies and startup organizations are being set up in the country. With the support of Venture Capitalists and Angel Investors, these startups are also going public and coming up with their IPO (Initial Public Offer) within no time. In 2013, such IPOs have generated more than 65% returns on the investment.
Thus, investors who can take risks could invest in such IPOs. Currently, in India, IPOs are the best mode of investment in order to gain high returns. Don't choose the IPOs blindly though. Research about the company and analysis their growth structure and once satisfied only then look forward to invest in their IPO.
7) Invest your money in real estate:
Since the past 2-3 decades, the Real Estate market in India has seen unbelievable growth in terms of infrastructure as well as returns. Although, the market is quite competitive in the metro cities of the country, you still have the options of investing your money in the real estate development zones of 2nd tier cities. Real Estate is the only market that guarantees returns in double or triple of your money in a span of 5 to 20 years.
Real Estate Investments are considered ideal investments to secure your future. Once you have your own real estate property, you can either use it for yourself or let it out for rent and earn recurring rental income every month.
8) Invest your money in Gold:
Gold is not only considered as an auspicious metal in the Indian culture but it also stands among top investment options in India. In the past, Gold was procured by people to help them during the worst times. People facing loses due to natural calamities could sell their gold to get food for their families. Hence, since then Gold was always considered auspicious in Indian culture and the tradition of investing in Gold still prevails in the country.
Irrespective of the spiritual side, the returns from investment in Gold is also high in the long run. In the past 2 decades, the Gold rates have seen a rise from Rs. 3000 to Rs. 30000 per 10gm. Lately, the Gold rates have declined but the trade pundits have assured that there's nothing to worry about and also advised that it's the right time to invest in Gold because of the decline as the rates are soon going to rise again in 2015.
Conclusion:
Investing money in any scheme have its own risk value. The risk factor attached with any investment option is directly proportional to the quality of returns it promises. Hence, if you are investing in Share Market or Real Estate which promises the highest returns, the risk involved also rises to its peak.
So, while choosing your investment options you must check each factor associated with it whether its risk factor, market volatility, public opinion as well as suggestions trade pundits. Before investing, clear your mind whether you are looking for a long term investment or short term investment.
Once you have considered all these factors, you are ready to choose the right investment option for your hard earned money.
Good Luck with your investments.
Also, please share your feedback about investing money and tell us about your experience in the comments below.