Many of us are reluctant to make investments considering the fact that there is always a risk factor attached to all kinds of investment options. Among these options, investment in stocks or equity markets is considered the most unstable of all. Alternatively, property investments are considered to be the best for first-time investors as it has a huge history of positive track record. India is on a growing spree and many infrastructure development schemes have pushed the real estate market to an ultimate high.
The real estate market is enjoying an all-time high rise with property prices going up every day. This is, in fact, the right time to invest in a property but before you make your first property investment, you must remember the following factors: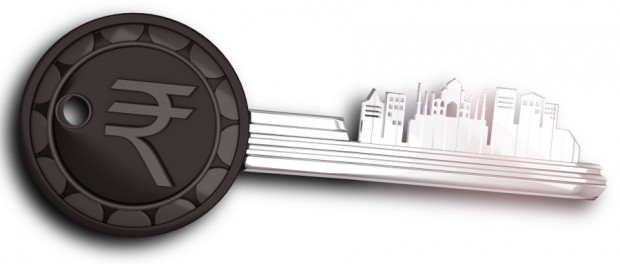 1. Property Investment is a Long Term Venture:
To generate good returns from property investment, you need a span of 5 to 7 years. The property prices don't go up overnight. Don't make any investments in property if you are hoping for a higher return within a year. Patience is the key and if you can commit about 5 years to your property investment you will generate great returns from it. Although, real estate market is at an all-time high, there are regular fluctuations observed in this sector too. The prices go high and then dip every seven years so be wise to plan your purchase and selling considering these factors.
2. Get help from a Financial Adviser:
Getting an expert help with any type of investment is always a wise choice. Sometimes we fail to properly analyze the exact amount that we can afford to spend on property investment. To clear the confusions, it is advisable to consult financial advisers who can guide you explaining the factors essential for your investment such as terms of time, renovations and money. Don't hesitate to clear all your confusions with the financial expert else you may end up making a messy investment.
3. Don't Put All Your Eggs in One Basket:
This old saying is applicable for all kinds of investment options. Never put all your hard earned money into one investment. Also as discussed earlier, property investment is a long-term venture and the returns can be generated only after a span of 4 to 5 years. So, instead of investing everything you have, choose to keep aside the money you would need for your daily expenses and only spend the "extra" capital you earn in property investment. Property investment will guarantee a secured future but to secure your future you shouldn't ruin your present. Hence, make a wise choice and put aside the extra capital for property investment and make the purchase.
4. Go for a Strategic Approach with Proper Planning:
Proper planning and strategy are necessary for all kinds of investment. Property investment is no different from them. Before investing in a property, decide your budget, the type of property you want to invest in, the amount required for repairs if the property is old, and when (if ever) are you planning to sell it. Do a proper research about different real estate markets as the property prices are hugely dependent on location. Also, consider the type of tenants you wish for your property and plan the location accordingly. This way you will set up an effective action plan to buy your first investment property that would guarantee great returns in the future.
5. Choose Your Investment Property Wisely:
Although the real estate market is experiencing an ultimate boom recently, you must be wise enough to choose the right property at the prime location to gain maximum returns on your returns. The price of a real estate property is hugely dependent on its location. A huge, attractive and newly constructed bungalow may cost nothing in a remote area while a property in ruins at a prime location may be valued in millions. Hence, location is the key when you decide to buy a property for investment purpose. Always opt for property investments in growing market rather than a highly priced realty location. Properties in growing markets are often affordable and the rates of these properties are bound to increase as the area or the city is climbing up the ladders of development and infrastructure. Tenants are also easily found in such growing markets which would guarantee great rental income from your property.
That's it. Follow the above guidelines thoroughly and opt for the best property to invest in. Real Estate investment is one of the safest investment options today as there are many growing real estate markets in India where you can invest with guaranteed higher returns.
Do let us know your views regarding real estate investment in the comments below. Share your real estate investment experience if any with our readers.
Also, don't forget to like and share this article on Facebook and Twitter.