Many people today have a desire to get associated in the banking field, as it is a statutory or routine job, with fixed timings and lucrative salary package. Lakhs of students today contest for various banking exams.
To realize the appropriate ranking of banks in your priorities list in the IBPS forms, one has to take several factors into account. But, based on the some common aspects and expectations of employees, we list the top 20 banks Preference For IBPS PO and Clerks.
1. Punjab National Bank
PNB stands first for various reasons. It participates in several employee welfare programs and promotes growth of young employees. It is one of the most popular banks amongst employees, with least employee turnover statistics. Policies towards women employees have been encouraging and more percentage of women mark PNB as their first preference.
However, there are certain limitations to this choice as well. The higher authorities of the bank are being shuffled by the Banking Regulatory officers and there is very minimum response or action from the top authorities or the vigilance department.
2. Bank of Baroda
Bank of Baroda and PNB are the two distinguished banks, who are known in the market for employee welfare. Bank of Baroda features great support and encouragement to its employees with lucrative pay packages.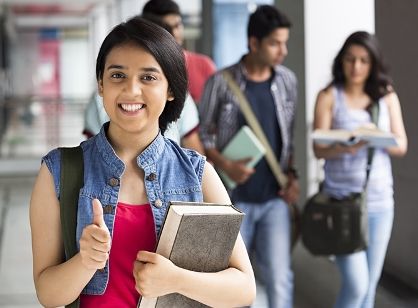 This is the primary reason, why employee turnover ratio is again low in Bank of Baroda, compared to various other banks. But, problems in top management and concern over performance of Bank of Baroda has raised many concerns recently.
Read: Tips to Prepare for Bank Entrance Exams
3. Bank of India
Bank of India has seen immense growth and popularity just recently. It is equally popular as the Bank of Baroda amongst the candidates as well as employees, as the bank is known to take special care of their employees. Again employee turnover is an important ratio, which is again on the lower side for this bank too.
There have been no problems in top management or in the functioning of the bank. It has been doing pretty well, in comparison to many other private banks and hence, for a change candidates can consider Bank of India in the number 1 slot, above Bank of Baroda and PNB in IBPS preferences.
Regional banks with limited presence
Next ranked banks are very closely stringed to each other, with minute differences. Most of the banks in the next list are regional and might have limited presence in select localities.
Hence, careful evaluation is essential, before re-arranging them, if you are too conscious about your working location. Language might also be a barrier in such circumstances. The list goes as follows:
4. Canara Bank
5. Andhra Bank
6. Indian Overseas Bank
7. Central Bank of India
8. Union Bank of India
9. Oriental Bank of Commerce
10. Allahabad Bank
11. Indian Bank
12. Corporation Bank
13. Syndicate Bank
14. Punjab & Sindh Bank
15. Dena Bank
16. United Bank of India
17. Bank of Maharashtra
18. Vijaya Bank
19. Uco Bank
20. State Bank of Mysore
Note: This list has been derived based on employee welfare programs or initiatives, employee feedback, stability in the market, financial issues, government ratings and various other aspects. Based on other considerations, people can arrange these 20 Banks, according to their choice and preferences, as selection of Banks for IBPS is extremely subjective.