PNB Saving Account are offered to customers to help them keep their money safe and within easy reach whenever required. The bank also offers attractive interest rates for fixed deposit to boost your earnings. The bank has a wide network of ATMs spread across the nation to help you get easy access to money.
PNB also offers online banking facility so that customers can do transactions from the comfort of their home. PNB bank offers different types of savings accounts to help you choose the one that suits your requirements perfectly. In this article I will tell you about PNB Saving Account Interest rates, minimum Balance requirement & Penalty Charges.
PNB offers a wide range of savings accounts for people with different requirements. You can consult with a representative to find out more about the facilities offered in each type of savings account. They are:
Saving Deposit (General) Account
Any Indian resident can open a savings bank account either singly or jointly. It also applies for Trusts, Associations, Hindu Undivided Families (HUFs), Clubs, and Societies. The institutions specially permitted by the RBI can also open a savings deposit account.
Premium Saving Account:
This type of savings bank account can be opened by Individuals, trusts, Hindu Undivided Families (HUFs), clubs, societies and associations.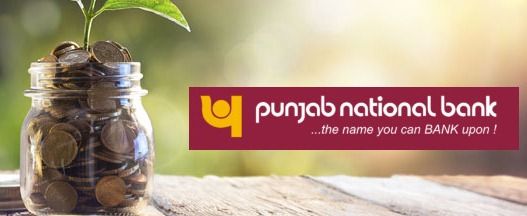 PNB Prudent Sweep For Individuals
The sweep in and out facility is only provided after the cut off balance of Rs.1 lac, and it is always in the multiples of Rs.10,000. The sweep out usually takes place on the 5th, 15th and 25th of each month
PNB SF Prudent Sweep For The Accounts Of Institutions
In this type of savings accounts for institutions, the sweep in/out takes place after the balance of Rs.10 lacs and it is usually in the multiples of Rs.1 lac. The sweep period is minimum 7 days and the maximum can be one year.
Total Freedom "Saving Fund Salary Account"
This is an attractive savings dun account for the salaried individuals. It not only gives employees an account to get their salaries credited, but also offers an overdraft facility up to Rs. 50,000.
Some of the other types of PNB savings accounts are PNB Power Savings, PNB Pension Savings Account, Scheme For Providing Overdraft Facility To Pensioners, PNB Shikshak Sweep Scheme, Basic Saving Bank Deposit Account (BSBDA), PNB Junior Sf Account, PNB Vidyarthi SF Account and so on.
PNB saving account interest rates 2018:
As of today, the interest rate paid by PNB for savings account is up to 4.00%.
Minimum Balance Requirement for Pnb saving account 2018:
| | |
| --- | --- |
| Type of Savings Account | Minimum Balance |
| Savings Account (General) | Rs. 500 – rural areas |
| | Rs. 1000 – semi-urban areas |
| | Rs. 1000 – urban areas |
| | Rs. 1000 – metropolitan cities |
| Premium Savings Account | Rs. 50,000 and above (min. Quarterly Average Balance -QAB) |
| Junior SF Account | Zero QAB |
| Prudent Sweep | Rs. 5000 – for rural and semi-urban areas |
| | Rs. 10,000 – for urban areas and metros cities |
| Total Freedom Salary Account | Zero |
| Vidyarthi SF Account | Zero QAB |
| Basic Savings Account | Zero |
Penalty:
The penalty charges or non-maintenance charges of minimum balance is Rs 200/-(based on average quarterly balance).