Do you have an account with IDBI Bank? Do you have the passbook of your account? It is essential to keep an updated track record of the account and the transactions. It is not feasible to carry the passbook everywhere.
But, what if you need the current account statement when you can't access the printed passbook! IDBI delivers advanced services digitizing the banking services and facilities. Internet banking plays a significant role in the banking industry. IDBI delivers 24X7 online banking services to its customers.
The account holders can access the net banking services anytime and anywhere. Accessing internet banking services you can get account balance and account related information. You can easily track the transaction history and status.
With online banking services, you can collect info about loan instalments and funds flow. You can check the cheque status (deposit and withdrawal) and the Account Statement of the account.
Download IDBI Bank Account Statement via internet banking
Step 1: The customers of IDBI Bank having activated internet banking services for their account can log in to the net banking account using the User ID and Password.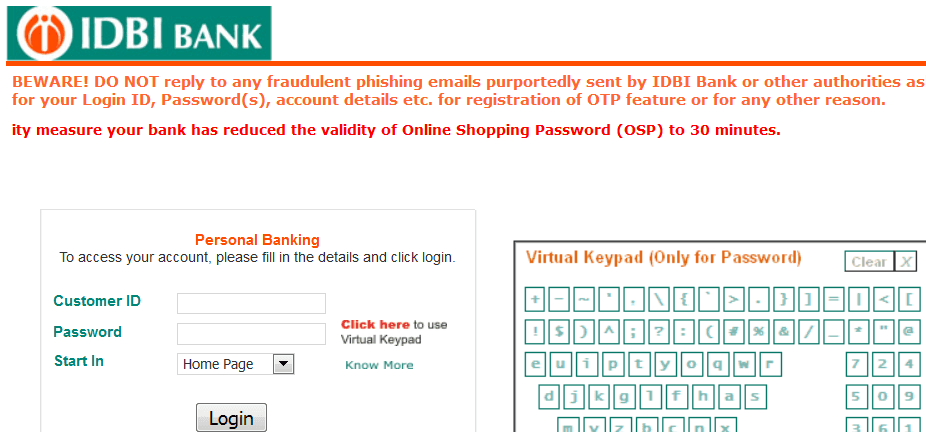 Step 2: Once you log in to the account, you will find the option to view the 'Operative account statement' on the right side. Choose 'operative account statement' and click on the go button to view the updated account statement.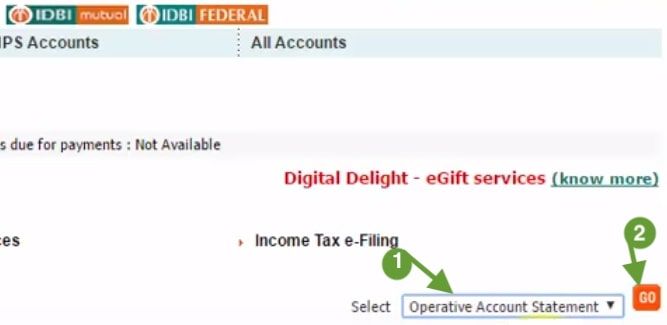 Step 3: In the next page, select transaction date range, the format for your account statement and click on 'Statement' button.

You will get the option to download the account statement in PDF format. Save the download file for future reference.
Download IDBI Account Statement via mPassbook app
Apart from internet banking, you can download the updated account statement via mPassbook app. IDBI introduced mPassbook app for Android users where they can view and download the account statement.
Open the Google Play Store on your Android handset. Search for IDBI mPassbook app. Select the app and download it. Install the app on your Android handset and follow the instructions to register and access the features.
Search for Account Statement option in the app. Tap on the link bar to proceed ahead. The screen will display the list and details of transactions of the last 90 days. You can view as well as download the Account Statement directly.
You can view the account statement both online and offline. The users can personalize the account statement by adding keywords or narration. Download the file and save it in the available file format option for future reference.
You need not visit the branch or update the printable Passbook. You will get the best services online.