Although the private sector has provided a Demat account to investors, many people still prefer to open it in a trustworthy bank or the bank with an existing savings bank account. Here is where the nation's leading commercial bank aces the game. Apart from providing banking facilities to its customers, the SBI bank has also been dealing in Demat accounts to offer its customers wholesome goodness.
If you are interested in the SBI Demat account charges, stay tuned to know about it and a lot more.
What is an SBI Bank Demat Account?
A Demat account, also termed a dematerialized account, is held by an investor to hold his shares and securities in a digital format. It enables one to record investments in shares, mutual funds, bonds, and exchange-traded funds. It is a trading account to conduct stock trading operations.
SBI provides the facility to its account holders to open their Demat and trading accounts in SBI bank. An SBI customer can easily open his Demat account through the SBI YONO app, the SBI Smart website, or by visiting your nearest SBI branch.
Features of SBI Demat Account
The many features of the SBI Demat account are:
There are over 1000 Demat-enabled SBI branches for operating the Demat account.
Customer care service is available 24×7
It allows the investors to pledge or unpledged their securities anytime and anywhere.
It enables lending securities, in turn leading to earning extra income.
The account holders can order the delivery instructions booklet online.
Receive SMS alerts for all debits, credits, and unprocessed requests
Demat statements and online help in keeping track of the Demat account details, including invoices for transactions, holdings, and online billing
You can operate the Demat account through SBI's internet banking facility anytime, even from your home.
The account holders receive the Demat account details through an email.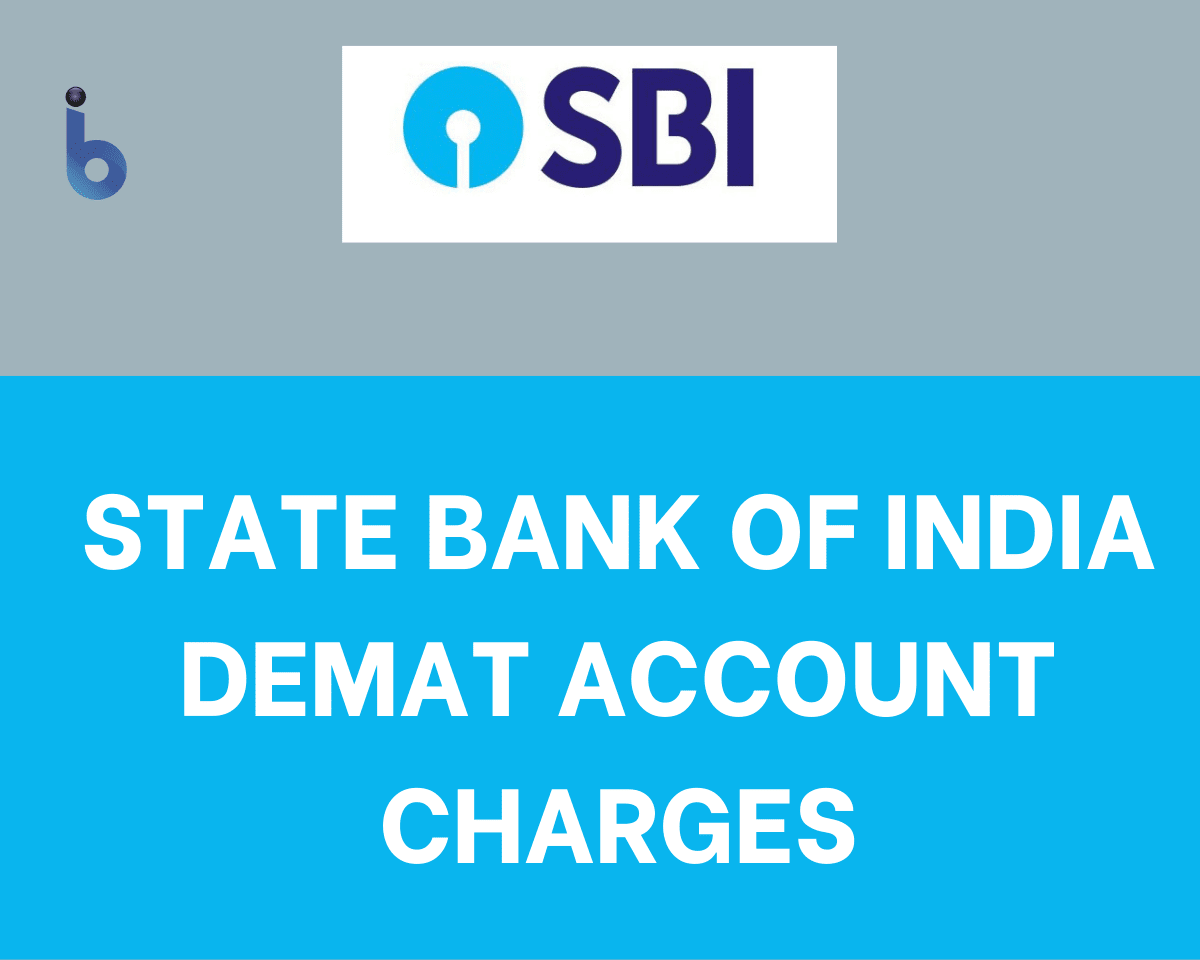 Documents Required for Opening an SBI Demat Account
To open a Demat account with SBI, you need the following documents:
PAN card and Aadhaar Card
Identity proof, Address proof, and Income proof
Bank account proof- bank passbook/Cancelled cheque
Passport-size photographs
Demat Account Charges in SBI
| Type of Charges | Amount |
| --- | --- |
| Demat Account Opening Charges | Free |
| Annual Maintenance Charges | Rs. 400 (Rs 350 for customers receiving statements through email ) |
| Agreement Stamp Paper Charges | Rs. 100 (for the Agreement between DP and BO) or Rs. 200 (if POA for eZ-instructions is also signed) |
| Demat account Closure Charges |  NIL |
| Trading  Account Opening Charges | Rs. 850 |
| Trading Account Maintenance Charges (Individual) | Rs. 750 |
| Trading Account Maintenance Charges (Non-Individual) | Rs. 1000 |
| Trading Account Closure Charges | NIL |
SBI Demat Account Annual Maintenance Charges
The annual maintenance charges for SBI Cap Securities are as low as INR 350, while the trading account does not carry any annual maintenance charges. But to start trading with the SBI, the account holder needs to deposit INR 25,000 as margin money. No extra fee is to be borne by the traders apart from this.
Additional Tips for Demat Account Holders
You can quickly open a Demat account in SBI bank anytime. Remember the following points before opening one:
You can easily access the SBI Demat account by connecting it to the SBI savings account.
You can view the essential details of your Demat account using your saving account. The details include Account details, Holding details, Billing Statements, and Statement of transaction.
You can easily choose to freeze your account if you do not plan to make a transaction shortly. It protects you from potential threats.
You can open multiple accounts against the same name and DP.
If your account freezes, it can only unfreeze upon your orders.
Services
Contact
Toll-Free Number
18002099080
Redressal Email Address
[email protected] For grievances related to CDSL
[email protected] For grievances related to NSDL
Customer Care Address
SBI DEMAT Centralized Processing Cell,
CMC House, C-18,
Bandra- Kurla Complex
Bandra (East), Mumbai 400 051.
Conclusion
You can open a Demat account in the SBI bank anytime, even from the comfort of your home, by logging in to the SBI Smart website or the SBI YONO app. As an investor, a Demat account is a must for online trading operations. In this article, we have already listed the SBI bank Demat charges.
If you are considering opening a Demat account with SBI for smooth and secured securities trading, you must know how much you must pay before opening one. But these charges are subject to change due to any reason. So before opening a Demat account with SBI, ensure the Demat account charges either through the official website of SBI or by visiting its nearest branch possible.