The HDFC Auto Sweep facility provides you with the advantages of a savings bank account with a higher rate of interest of a fixed deposit (FD). For this, a sweep in Fixed Deposit option enables you to transfer funds over a specific threshold limit from a savings or current account to a fixed deposit account.
Whenever the balance in the Savings Bank Account exceeds the defined threshold limit, in such a case, the additional amount is allowed to be transferred into the linked Fixed Deposit. As a result, the balance in your Savings Bank Account will earn a higher interest rate.
This facility ensures that sufficient funds are available in your sweep in Savings Bank Account or Current Account, depending on which bank account is linked. Additionally, it is also guaranteed that the cheques or various other debit transactions from your account are not shackled due to insufficient balance in your Savings Bank / Current Account.
If you are having a savings Bank Account and/or a Current Account with HDFC Bank, then read this article to activate auto sweep in HDFC Bank online. So that you can avail of its benefits of high-interest rates.
What is an Auto Sweep in HDFC Bank?
Whenever the HDFC sweep in FD facility is applied for, the HDFC Bank actually splits up units of the sweep in FD into INR One unit so that it minimizes Interest Losses.
Suppose, for example, your savings bank account with HDFC Bank is linked to an FD of INR 40,000. The balance in your savings account is INR 8,000. For instance, if you issue a cheque of INR 15,000, then to encash that cheque, the remaining essential amount of INR 7,000 (that shorts in your savings account) will now automatically be added to the savings account.
The HDFC Bank will withdraw it from the Fixed Deposit linked to your Savings Account and deposit it in your Savings Account. This will ensure that the cheque gets cashed without being bounced. Moreover, you will continue to avail of the appropriate FD interest rates on the remaining amount of your linked FD.
The auto sweep in HDFC Bank provides you with the facility to easily liquidate your FD account, and the savings account at any time. You should know that where the other banks automatically transfer the additional amount, exceeding the defined threshold limit, from your savings account to the linked Fixed Deposit, this amount is converted into an FD. Still, for HDFC Bank, this is not automatically done. Instead, you will have to do it manually to activate the Sweep-in facility in HDFC Bank.
Steps to Activate Auto Sweep in HDFC Bank Online
Suppose you are a savings bank account holder with HDFC Bank and want to avail the excellent benefits of its Auto Sweep facility for your Savings Bank Account and earn an FD return from your bank account balance. But for some reason, you are still confused and don't know the process to activate auto sweep in HDFC Bank. In such a case, you should follow the below-written simple and easy steps, such as:
First, open a Fixed Deposit with HDFC Bank, and then you will have to activate the Auto sweep facility, followed by linking the FD with your Savings Bank Account. You should know that to activate your sweep-in facility through a mobile phone, follow these steps, such as:
Step 1. Log in to the HDFC Bank application. After that, click on the "Deposits" segment under the "Save" option.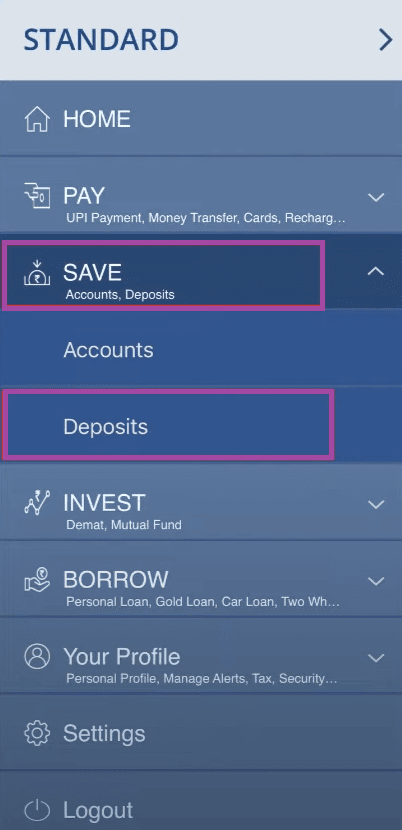 Step 2. Now, a new page will open up before you. Click on the "+New" option in front of the "Resident Fixed Deposits" segment.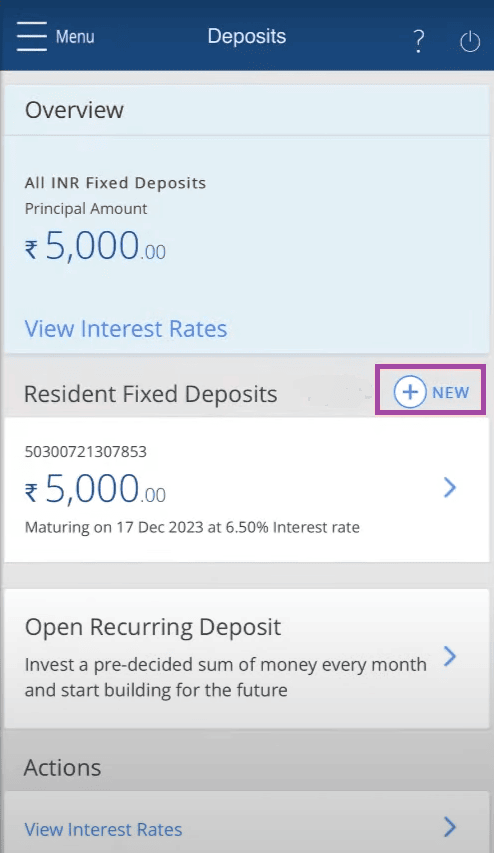 Step 3. Now, for example, enter Rs. 10,000 to open a Fixed Deposit. After that, your FD will be opened, and you will receive a message as "download Deposit Advice." Also, you will receive another message "Use this deposit to protect against insufficient funds for your current or savings account." Click on this message.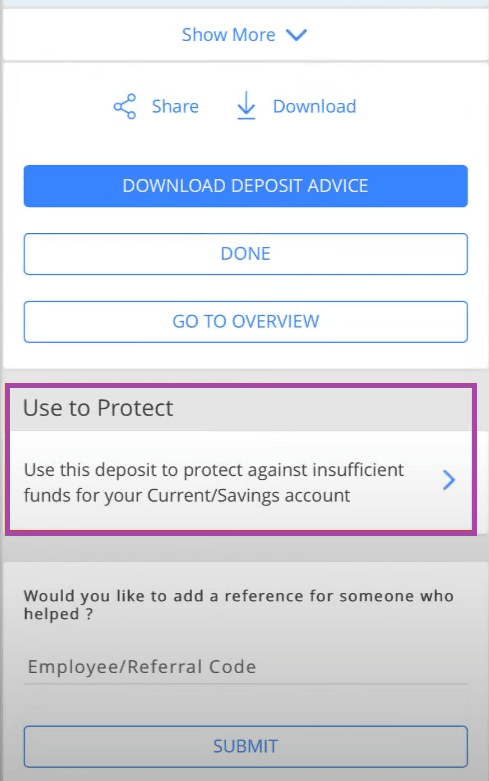 You should know that the function of the " Use to protect" facility is called the sweep-in facility. After that, a new interface will open up before you, where you will see the "Protect Account" title.
Step 4. Now, select the savings account you want to be linked to this FD, then click on the "Continue" button.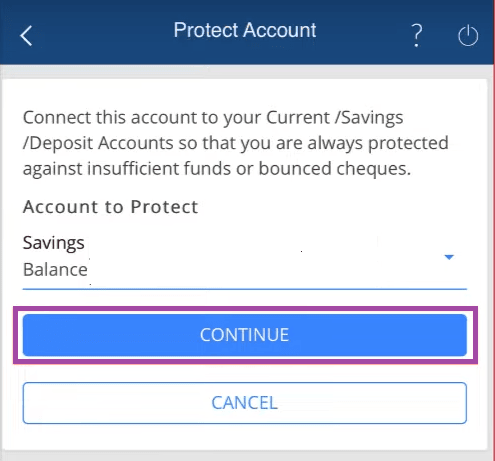 Step 5. After that, select the terms and conditions on the next page. Then click on "Protect Account ."Now you can see that your FD account is linked to the savings account, and the sweep-in facility is activated for the same.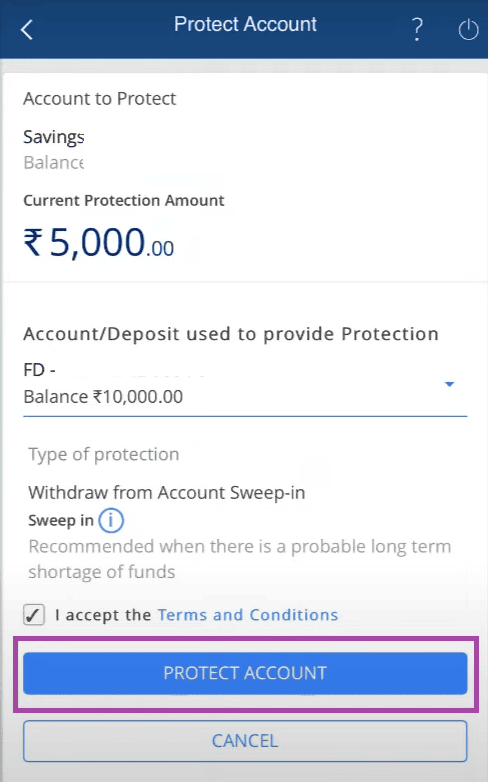 So this way, you can easily and quickly learn about activating auto sweep in HDFC Bank.
Final Thoughts To Be Considered
That's all for this post. Hopefully, you find it valuable and worth knowing about the auto sweep facility in HDFC Bank. You should know that banks allow you to choose the deposit time, maturity time, and payment method as per your needs and importance.
However, you may have a self-imposed limit on the amount of money that you can keep in savings and checking accounts. You should ensure that a minimum holding period for FDs is maintained. Otherwise, the interest accrued on the FD may be renounced. You may also note that HDFC Bank does not accept sweep-ins for Initial Public Offerings (IPOs) or securities.