In the past some time, the private banks in India have progressed a lot. There was a time when no one used to trust private banks for the banking needs. But, the time has changed now. Many private banks now come in the list of top 10 banks in the country. The wreath for this healthy change goes to the hard work done by the folks over private banks.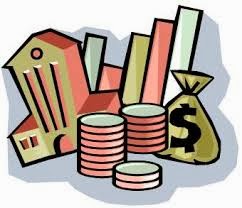 With attractive interest rates, bonus offers, the private banks have got success in attracting customers.
The best plus point that private banks have got over the public sector banks is the 'Service'.The private banks are known for their friendly and speedy service. Since service plays a vital role in the banking sector, therefore the private banks have become the favourite of many.
Talking about the names of private banks, the list is quite huge. Each bank has got its own offers, schemes to attract customers.
If you are interested in knowing about the private banks in India, then I would strongly recommend you to read out this post. Providing the list of private banks in India in this post.
HDFC Bank Ltd.
South Indian Bank Ltd.
ICICI Bank Ltd.
Axis Bank Ltd.
Karur Vysya Bank Ltd.
Tamilnad Mercantile Bank Ltd.
ING Vysya Bank Ltd.
Yes Bank Ltd.
SBI Commercial and International Bank Ltd.
Development Credit Bank Ltd.
Kotak Mahindra Bank Ltd.
Bank of Rajasthan Ltd.
Bharat Overseas Bank Ltd.
City Union Bank Ltd.
Lakshmi Vilas Bank Ltd.
Nainital Bank Ltd.
Ratnakar Bank Ltd.
Jammu and Kashmir Bank Ltd
Catholic Syrian Bank Ltd.
Federal Bank Ltd.
Dhanalakshmi Bank Ltd.
IndusInd Bank Ltd.
Karnataka Bank Ltd.
The Royal Bank of Scotland
Bank of America
Citi Bank
Sonali Bank