It's not any hidden fact that banks have become an important part of our life. We just can't imagine life without banks. If you want to save your hard-earned money, then you can't find any better option than a bank. Come on, what can be better than the fact that in banks, your money is completely secure and you earn interest on your saved money.
Along with the saving money, the bank loans are nothing less than a boon for us. We can take loans to get the things that we desire to get. No need to compromise at all. All the plus points of the bank are the reasons why the banking sector is following the up curve rapidly.
Read: Top 5 Best Banks to Open Savings Account in India
Talking about the Indian banking sector, one has got many options to choose from. The interest rate that you get on your saved money, the interest rate that you need to pay on your loan amount, varies from one bank to another. If you are living in India, then you must be curious to know about top banks available for you, right?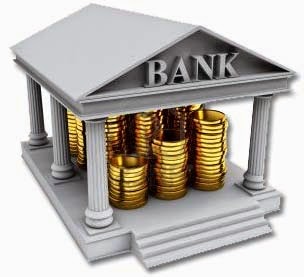 Here is the list of top Banks in India 2020
1. HDFC Bank

HDFC is the largest private bank in India. This bank was incorporated in August 1994. As of December 2012, HDFC Bank had 2,776 branches and 10,490 ATMs across 1,399 cities in the country.
2. State Bank of India
State Bank of India was established in July 1955 with the intention to provide top-notch banking services to people living in India. With more than 16,000 branches in the country and 8500+ ATMs, the SBI is serving the Indians very well.

Since this is a Government bank, so it works on the ways to provide maximum facility and benefits to its customers. Six Associate Banks merged with SBI recently. Customer service is not so good at comparing to other banks.
3. ICICI Bank
With its first-class service and proper care for every single customer, this private bank has been following the up curve in customers count.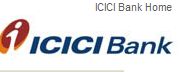 The ICICI bank is known for providing speedy service and good friendly staff. It has more than 1400 branches and 4600 ATMs. The bank is known for best internet facilities.
4. Axis Bank

Axis bank was established in the year 1994. It has 729 branches and 3171 ATMs in the country. It is one of the most popular banks in India. The bank is popular due to the quality of service and customer support is amazing.
5. Bank of Baroda

This Indian state-owned bank was established in the year 1908. It has around 4261 branches and 2000 ATMs across the country. After SBI, it is 2nd biggest public sector bank in India. The bank is also known for a good customer and atm service.
6. Punjab National Bank
Punjab national bank was founded in the year 1895 and is now based in New Delhi. It has more than 5000 branches across 764 cities.

The bank serves more than 37 million customers which is more than enough to speak about the popularity of bank.
7. IDBI Bank

This bank has been categorized by RBI as "other public sector bank". It was established in the year 1964. It has more than 1594 ATMs and 1000 branches which include some overseas branches as well.
8. Canara Bank

This bank was founded by Late A Subba Rao Pai on Jul 1, 1906, in Mangalore. As of December 2011, this bank had 3564 branches across different cities of India, and 4000 ATMs.
9. Bank of India

Bank of India is an Indian state-owned bank which was founded in the year 1906. As of 21 April 2012, 4187 branches which include the 52 branches that are outside India. It had 1679 ATMs at that time. Of course, the count is more now.
10. Union Bank of India

The last one in this list of top 10 banks in India, is the Union Bank of India. This bank was established on 11 November 1919. The bank has around 3,200 ATMs in the country.
Top 10 Banks in India on the Basis of  Market Capitalisation and Net Profit 2020:
HDFC Bank
State Bank of India
Kotak Mahindra Bank
ICICI Bank
Axis Bank
IndusInd Bank
Bandhan Bank
Yes Bank
IDBI Bank
Punjab National Bank
Article Updated: 11 January 2020