There are several nationalized and private banks in India. Hence, you can get too many options to choose from while opening a savings account for your personal benefits. As a result, it becomes vital to research well before choosing the right bank to open your savings account. To help you find the right bank to open your savings account, we have listed the 6 vital things that you must consider before opening a savings account.
1. Interest Rates on Savings Account:
Interest rates may be significantly low with Savings Account as compared to other investment avenues, but then unlike other investing avenues, there are no risks involved in Savings Account. Savings Account as the name suggests is where you save your money in order to use it during an emergency or any other urgent need in the future. Hence, it doesn't hurt to find a bank that offers the highest interest rate while opening a savings account. Keep in mind that implementing the new RBI regulations since October 2011, banks have started offering variable interest rates.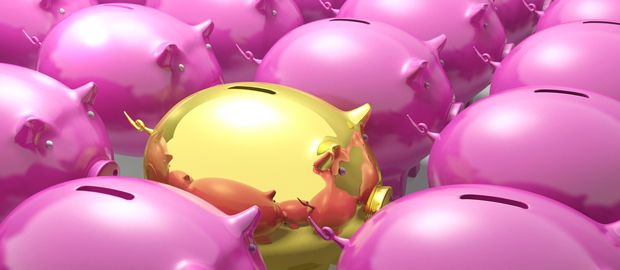 As of today, YES Bank offers the highest interest rate of 7% a year for a maintained balance of more than 1 lakh while 6% a year for a balance of up to 1 lakh. Whereas Kotak Mahindra Bank offers 6% a year for deposits more than 1 lakh and 5.5% a year for a balance of up to 1 lakh. Standard interest rates in Banks are normally 4% a year and hence comparatively, YES Bank and Kotak Mahindra Bank are the ideal choices if you have the good amount to save in your bank account. Also, remember that such higher promotional interest rates are bound to fall later so always opt for the bank offering stable interest rates rather than the highest interest rate.
2. Minimum Balance Criteria:
Never opt for a savings account that requires you to maintain a huge monthly/quarterly average balance. The only reason being that in case of non-compliance, you may end up paying penalty to the bank, every time you fail to maintain the balance which could be as high as 350 a month. Private Banks like ICICI Bank wants the account holder to maintain a minimum monthly balance of 10,000 INR while Standard Chartered's 'Breeze Banking' scheme allows a zero-balance account for the first six months, however, demands to maintain a quarterly average balance of 25,000 INR. Irrespective of that, you can always opt for banks like Oriental Bank of Commerce, Punjab National Bank, and now, the State Bank of India do not require any minimum balance to maintain when you open a savings account.
3. Internet & Mobile Banking Services:
If you choose wisely then you can find a bank for your savings account which offers Net and Mobile banking facilities. Internet and Mobile banking services will help you conduct necessary or urgent transactions without visiting the bank personally and filling up the forms. Internet banking or Mobile banking allows accessing your bank account in a highly secured method and perform the necessary transactions from the comfort of your home and office. While you have to pay extra for some specified services such as the issuance of a duplicate bank statement or stop payment of a particular cheque during physical transactions at the bank branch, the same can be done at free of cost if you do it online or using your mobile phone. Most of the banks today offer these facilities but still check thoroughly for Mobile and Internet banking facilities with the bank before signing up for a Savings Account. It really helps with our busy schedule if all the banking can be done using the tip of our fingers.
4. Transactions or Service Charges:
While researching through banks for opening a savings account, you must always read the fine print as most of the banks today levy extra charges on different transactions or services. For example, ICICI Bank charges INR 100 to issue duplicate passbook while INR 25 for a new Debit card PIN. Whereas HDFC Bank charges INR 50 to issue an additional chequebook and INR 100 for a new ATM Card if the current ATM card is lost or expired.
Hence, it is very crucial to check these extra transactions or service charges before opening a savings account in the bank.
5. Deals or Offers on Debit Cards:
With so many options to choose from, there is a huge competition going among the banks to woo new customers. Hence, many banks try to lure the new customers offering deals on Debit Cards. Banks offer different value-added services such as discounts at restaurants, zero surcharges at petrol pumps as well as loyalty-based offers such as cash back and reward points for each transaction. Irrespective of such lucrative offers, some banks also charge an annual fee for using Debit Card.
Thus, always opt for a bank account that offers the best deal on Debit Cards as you will readily end up using it more to make purchases both online and offline.
6. ATM Center Availability:
Lastly, check the number of your bank ATMs you can find around your city or all over the country. Although banks allow the usage of Debit or ATM cards at other bank ATMs, they do charge extra after a certain amount of transactions per month. Banks like SBI, HDFC, ICICI, Bank of Baroda etc. have ATM centres all over India and can be easily located in a particular city.
Once you have researched well considering the above mentioned vital factors, you will find the right bank to open your savings account.
Good Luck with your savings.