Ratnakar Bank Limited is one of the oldest commercial banks in the Indian Private Banking sector. It offers a wide range of banking products and services. Do you want to open an account with RBL?
The RBL bank offers an instant paperless digital saving account having no charges on non-maintenance of balance in your account. The bank also offers unlimited ATM transactions.
You need not visit the branch to open a saving account. You can open RBL Saving Account Online. You need to follow the step-by-step process and certain documents to open the paperless digital saving account online.
Follow Below Steps open RBL Saving Account Online
Step 1: Open the web browser on the device connected to the internet. Search for the official website of RBL and visit the site. Scroll and find 'Digital Savings Account' option.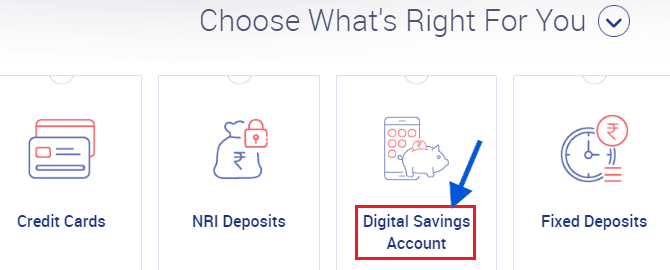 Click on 'Open Now' tab to proceed ahead.
Step 2: Scroll the page to find 'Savings Account' tab and click on it.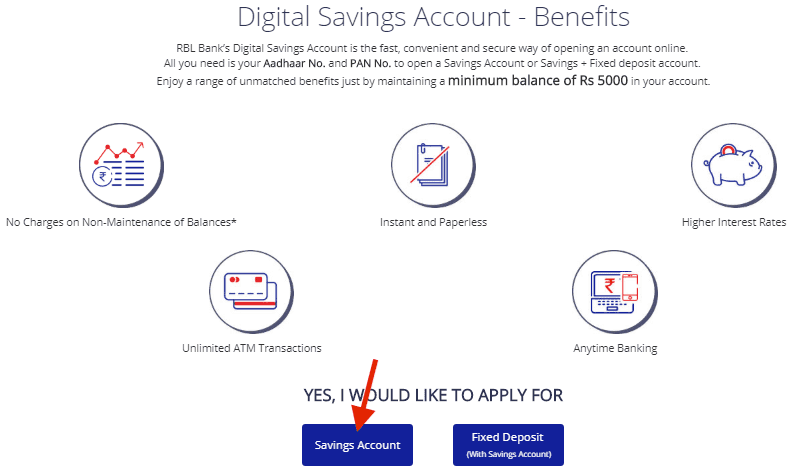 Important Note: Make sure to read more and collect information about different types of accounts before selecting any one type of account. Make sure to keep the Aadhar No and PAN Card No. available with you while opening the account.
Step 3: The next steps are to Select Your City, Select Branch and Enter the Mobile Number, Enter Aadhar Number, Enter Email ID, and Enter PAN Number. To confirm, you are not a robot, tick-mark the applicable box.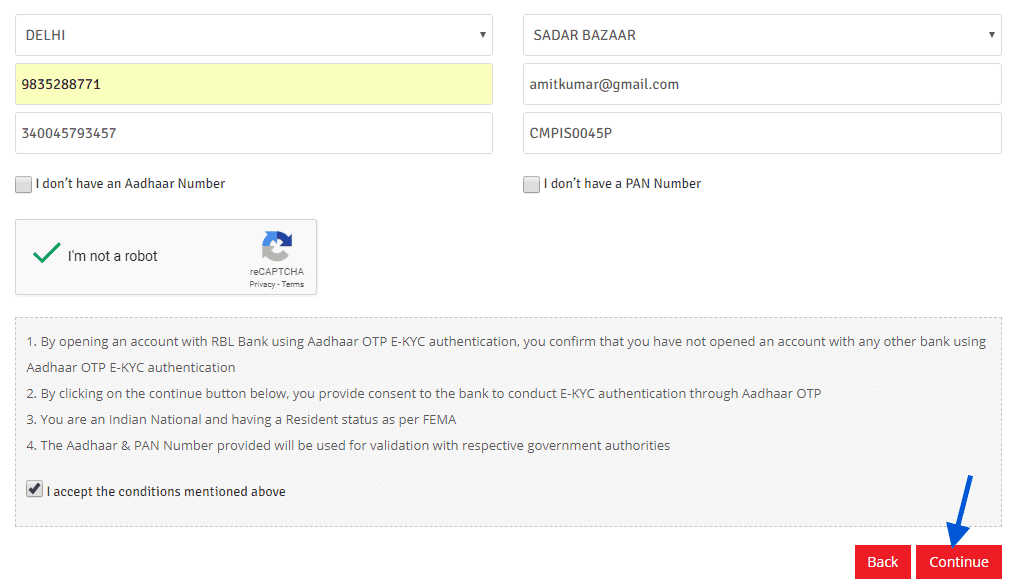 You also need to accept the conditions as mentioned in the box and click on 'Continue' button.
Step 4: You will receive an OTP in your mobile number registered with Aadhar card which you need to enter in the provided box in a new page for authentication and click the confirm button.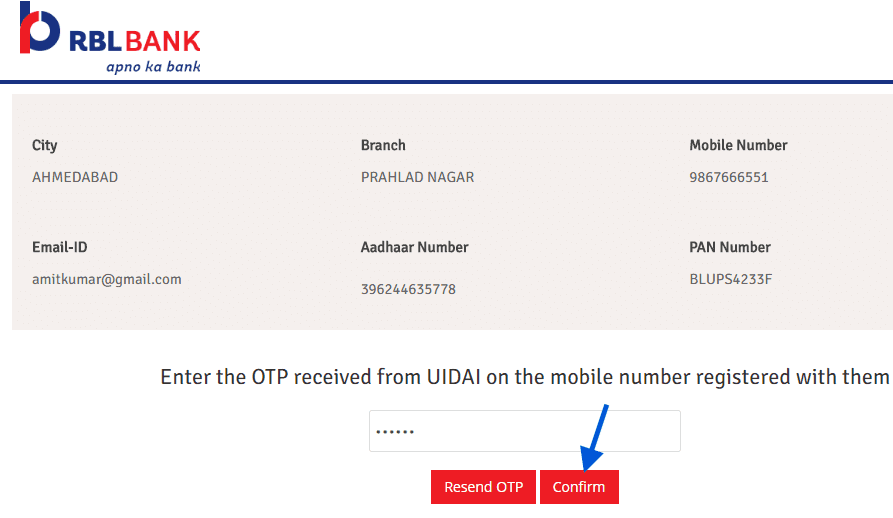 Important Note: If you don't have an Aadhar Number or don't have a PAN number, tick-mark the applicable boxes. Just click on 'get in touch' button to get contacted by RBL bank staff for further procedure.
Step 5: Now enter the name, address, education, employment and other details, then click the 'continue' button to complete the whole process.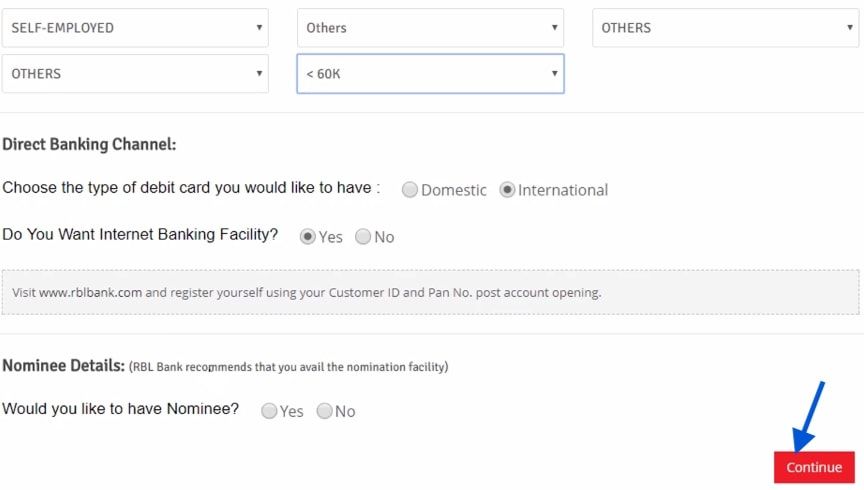 The bank will take time for processing and open the account. You will receive confirmation Email in the given Email ID and message on your registered mobile number. The details would contain the account number, internet banking details, and other banking details.
Within few days of account opening, you will receive the banking products like ATM/Debit card, via post at your registered address.
You can access the banking services after receiving the confirmation mail and message. Experience the new way of saving account opening online.