Do you want to open a saving account with PNB? Punjab National Bank is one of the leading banks in the Indian banking sector. It upgrades its service from time to time with a target to provide excellent banking services to its customers.
You need not visit the bank to open an account. You can open PNB Account online by following the steps without any mistakes. You will get access to the incredible banking facilities offered by the bank.
You need to learn about the eligibility criteria before opening an account and get prepared to provide the details as applicable. If you fulfill the eligibility criteria, follow the procedure to open an account with PNB online.
Steps to Open PNB Saving Account online
Step 1: Open your web browser and visit the official website link of PNB https://www.pnbnet.org.in/OOSA/. You will get directed to the official site of the bank where you will find the link to open the online savings account with the E-sign Facility. Click on the link to proceed ahead.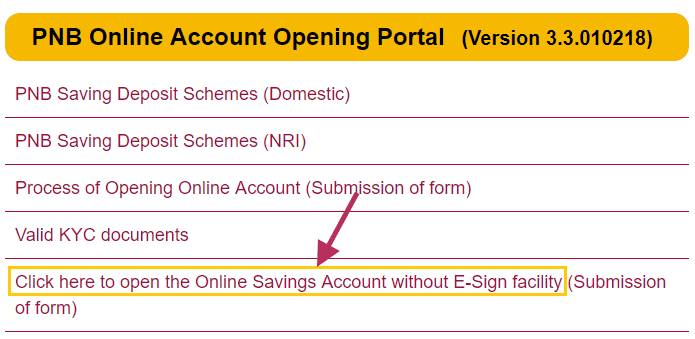 Step 2: In the next screen, you will get the details of the Savings and Deposit Account. If you want to open a savings account online, click on the link. You need to fill up a form providing accurate details. Click on Submit button.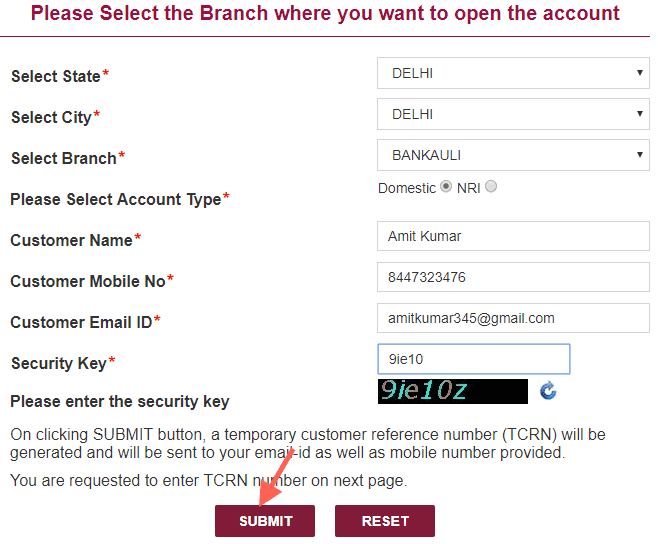 Step 3: You will receive a Customer Reference Number which is temporary. You will receive the TCRN in your email ID and your mobile number. Enter TCRN no. and click the Submit button.

Step 4: Finally, enter the personal, address, and identification details without any errors. Click the Save & Proceed button.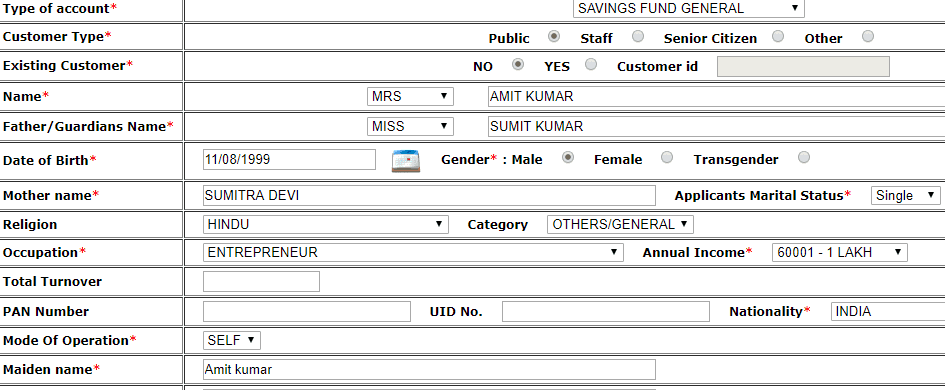 After successfully submitting the application for account opening, the screen will display the message. The next step is to visit the bank's branch. Make sure to carry the relevant documents including the TCRN, ID Proof, Address Proof, and Photo.
Important Note: You need to carry the originals as well as the photocopies of the documents. After verification of KYC, you need to deposit the minimum balance as applicable to open the account successfully.
You need to visit the branch and wait for long hours for opening an account at PNB. You need to visit the branch to be well-prepared for verification.
You will receive the account opening KIT once you successfully get enrolled for account opening. Once your account gets activated, you will receive a confirmation message and you will be able to access the banking services.
Before you decide to open an account with Punjab National Bank, make sure to learn about the banking facilities and other details.