State Bank of India is the name that shines at the top when we talk about of India's banking sector. This bank has been enjoying the top-most rank for quite some time now. This trend apparently speaks about services offered by this bank, and satisfaction of customers with it.
Since banking has become important need of today, I just hope you are updated with world enough that you also have bank account. For those with 'No' as answer, or for those who are looking to get yet another account in bank, my advice would be to opt for SBI.
SBI offers handsome interest rate, lucrative schemes, services. You will surely love banking with SBI. This bank lets you open savings account as individual, and joint. In first case, read our article on how to open current account in sbi. If you are looking forward to go with the later, then this post is nothing less than a boon for you. It's meant to teach you the complete procedure to open Joint Account in SBI.
Procedure to Open Joint Account in SBI
Of course, one way is to go to nearest branch of SBI, fill the application there, complete the formalities and to get your bank account. But, that's too tedious, tiring. Best way is to go through the online process. Just follow the below steps to open Joint Account in SBI.
First of all, you need to head over to official website of SBI. In case you don't know, it's www.onlinesbi.com.
Look for the option that reads 'Apply SB Account'. It will bring drop down menu. Select 'For Resident Individuals' and then 'Regular SB Account' option.
The page to which you are taken, lies an option called 'Apply Now'. Click on it.
The page contains two sections namely – 'Customer Information Section' and 'Account Information Section'. Click on the former one.
The page that follows, contains the application form which you need to fill. This form is meant to get your details.
Filling the Customer Information Section
The Customer Information Section – just as the name says, is meant to get your details. It contains several tabs asking you to enter your info.
Filling this section is nothing tough at all, as details asked by this are something quite often ones we go through, e.g. Name, Father Name etc. So, nothing to panic! Just fill out this section.
Of course, it's wise to recheck whatever you entered before proceeding ahead.
You will be given Temporary Customer Reference Number (TCRN). Just note it down. The said number is sent to registered mobile number as well.
In this section, there lies sub-sections. One such is 'Additional Details' sub-section. It seeks details like Religion, Educational Qualification, Category etc.
After filling out info in the said sub-section, you finally need to provide your IT Pan. If not, you are required to fill form 60 / 61.
Once you are done providing details in all tabs, you just need to click on 'Save and Proceed' to proceed to 'Identification' sub-section.
Pretty obvious, as the name says, the last sub-section is meant to get your identification details.
Select your ID Type (Passport / Ration Card / Voter ID etc). Enter ID No, and provide details where it was issued at. In case of Minority, you need to submit proof for that as well.
After providing all details, just click on 'Save and Proceed'.
Filling Account Information Section
Done filling Customer Information section? You are now all set to go ahead and fill the Account Information Section. Link to this lies on the same page where the link to Customer Information Section is available. So, just check that page out again.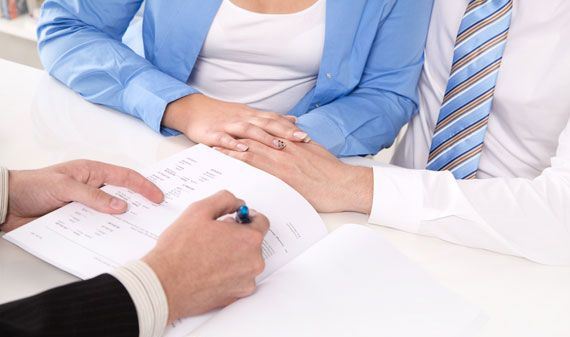 In this form, the first thing you need to select is Type of Account. Check out the options available in drop-down menu that follows this option and select the one that suits you the most.
Just enter the TCRN that you got after filling the Customer Information Form.
Read: How to open NRE or NRO account
Important
Since you are looking to have Joint Account, so you need to provide second TCRN. Of course, for that, you need to fill up the Customer Information Form again, but, with details of second intended account holder this time.
Just enter Branch Code of the branch of SBI where you would like to get your Joint Account opened.
Just tick the checkboxes next to services that you wish to take.
You also need to select the Mode of Operation. Go with 'Jointly' option available there.
Click on 'Proceed' button.
Now, eventually, you will get TARN number. Just note it down.
Final Steps
You need to download the Completed Application form. For this, you need to head over to section to which you went to get links to aforesaid sections. Click here to do so.
Enter TARN of first applicant and then enter his/her date of birth. Enter the text as shown in image and then click on 'Download' to perform downloading of completed application form.
Take the printout of this completed application form.
Now you are done with online part. Next for you are the following steps:
Affix passport size photograph(s) of first applicant and second applicant. You need to affix that in section meant for it in Account Opening Application. Don't forget to enclose one addition photograph of each applicant.
Just go through Account Opening Application form and mention place, date and affix your signatures in the places meant for them.
Note that those who are not visiting any branch in India, need to get their Account Opening Application and documents for KYC attested.
What's next? Just visit the intended branch (that you wished to opt for while filling out the form) along with application form whose printout you just took, plus other required documents.
That's it. You will get your SBI Joint Account.
Congratulations! You have successfully learnt the process to open joint account in SBI. If you need any further assistance from our side, do let us know via the below comment section.