Banks nowadays have become responsible and provide full security to the accounts of their users. Often a bank statement is generated in PDF format which is highly secured as it comes with a password. It is so that no one except the user can open it. This results in high security of the confidential information related to users' bank accounts.
Bank of Maharashtra also offers its customers the facility of receiving their account information in the form of a statement. This statement is available for users to download on their devices anytime at their comfort. Now, you do not need to rush to the bank, again and again, to keep a record of your transactions as it is available at your fingertips. You just need to have a password to open the secured PDF format and your work is done.
Ways to get Bank of Maharashtra statement in PDF form
There are 2 easy ways in which you can get your bank of Maharashtra statement in pdf format. These are:
Email
In this case, your registered email ID is used for getting your bank statement in pdf form. You just need to log in to your email account and search for your bank statement in your email's inbox search option. You just need to add your bank's name and all related emails will open in front of you. Herein you can choose the right email and click on the same to open it. As soon as you click on the link given in the email the statement will open in front of you. You can go through the statement to get the necessary detail of your account.
In case you need to download it and keep it for future reference you can do that too. You can simply download the pdf format of the statement and save it on your mobile or laptop.
Net Banking
Herein you just need to open the bank of Maharashtra website and log in to your account. You need to fill in your name and password and other login details in the required spaces for the login. As soon as you log in with your required details a page opens and there is an option of account statement. You just need to click on this option and select the month for which you require the information of the statement. Thereafter, you can download the pdf format of the statement and make use of it anytime.
You can download the maha mobile application from google play store or windows store or the Apple app store. This will enable you to see your bank statement in PDF format.
After completing this process you need to launch the application for mobile banking and thereafter you need to click on the 'New User Registration' option. Here you need to accept all the terms and conditions of the bank to proceed.
Then you need to enter the customer ID of 11 digits. If you do not have it, you can call the bank's customer care toll-free number to avail of the same.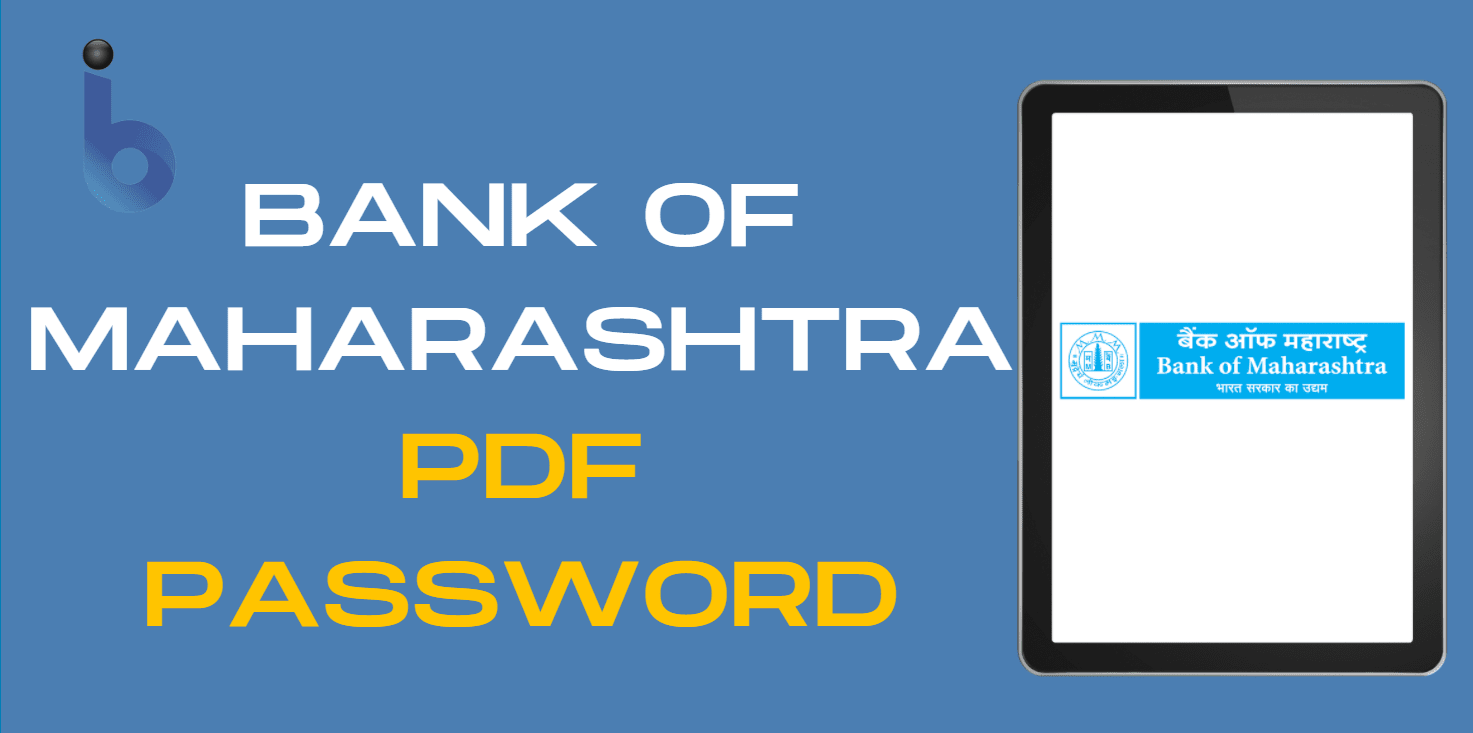 Additional ways
For completing the registration process there are 2 more ways which are:
Visiting the nearest bank branch of the bank of Maharashtra and submitting an application form for completion of the registration process. Herein a 5 digit token number will be received via SMS.
You can verify your identity by using the 16 digit ATM card number and then you need to enter the ATM card pin of the Bank of Maharashtra.
You can make use of the Maha Secure application or by logging on to mahaconnect.in website to get the file in PDF format for Bank of Maharashtra statement. As soon as the user registers himself in the application of the bank he is asked to set an MPIN. This is a password that is required for logging on to Maha mobile application. This enables the user to access the statement of the Bank of Maharashtra in PDF format on his device.
Bank of Maharashtra Statement PDF Password
You can use your customer id as a password to open the bank of Maharastra statement PDF file. This PDF password enables the user to keep his transactions confidential and no one except the user can log in to his details.
Thus, by using the PDF password the user can be convinced that his personal information is safe and only he can use it to fetch important details of his account. This has also raised a bar of security for banks which are now providing facilities to their customers without hampering their security. It is a big step taken by the banks and they are continuously making changes to make their customers' lives easier.