Banking is something without which we just can't imagine our life. All of us rely on banks to save our money, to borrow money for home, business purposes. Banking sector in India is quite big with millions of customers. Many public and private sector banks are working day in and day out to attract maximum of customers so as to avail maximum profit. Needless to mention that SBI rules the banking sector in India.
SBI offers various type of bank accounts to its esteemed customers out of which, Current Account is quite popular. If you are even little aware about banking stuff, then you already know the meaning of current account, its use. Still, those who don't know, in layman terms, the Current Account is meant for business persons.
Read: How to Open a NRE or NRO Account in India
This account be open individually, or on the name of firm as well. Since business people need to do numerous transactions everyday, therefore Current Account is best suited for them as it offers unlimited transaction feature.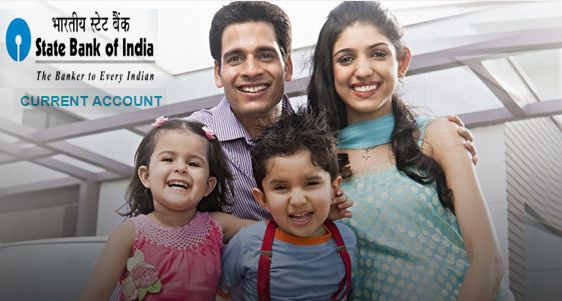 Well, since all banks offer Current Account, so I hope you are done with research part before making your mind to open Current Account in SBI. Opening it is quite easy.
But, before you go with the procedure, let me list few important points about SBI Current Account:
You need to keep minimum balance of Rs 5000/- if you are living in Metro, Urban, Semi-urban area. Those living in Rural area, need to keep balance of 2500 INR only.
For non-individual current account, the minimum balance needs to be maintained is Rs 10000/- for areas other than Rural, as Rs. 5000/- is limit in this case.
In case you are failed to keep the minimum balance, you are liable to pay service charge to bank which will be counted based on minimum balance maintained during each quarter.
You might already know that you don't get any interest on your balance in current account.
You have all the powers to select the frequency at which you wish to get statements.
Cheque book is sent is to address you provide during account opening. It is sent after the creation of account.
Also Read: How to apply for an SBI Credit Card
Pre-requisites
Just like any banking thing, you need to have documents with you to proceed ahead. You need to have certain documents to get SBI Current Account. Below is list of those documents:
First of all, you need to have proof of company for whom you are working. This could be anything that proves the company's registration. VAT registration can do the work here. So, get it with you.
PAN card is essential to have with you to get Current account. Any valid document that proves your address, is also required to go ahead with account creation process.
Seal of company.
Two passport size photos.
Once you are with all the above mentioned documents, you are eligible to get current account in SBI.
What's Next?
Just take all documents with you. Go to any nearest SBI Branch. Their staff is always known to be quite customer-friendly. So, go there, you will surely get best treatment. Provide them all the proofs.
Fill out the account opening form and complete other small formalities. You will get your Current Account opened in SBI. After then, you are all set to enjoy the top-notch banking service.