State Bank of India (SBI) is a highly reputed bank in India. Like almost all banks these days, SBI provides credit cards for their account holders. These days, you can apply for sbi credit card online without any hassle. Having a smart plastic card to bear and process financial transactions is indeed smart, but losing a credit card is no pleasant thing either.
Lots of unprecedented events happen to people in their everyday lives and losing a credit card could be one of them. If an SBI credit card gets lost, hijacked or stolen the first thing to do is to block the card. SBI offers easier ways of blocking a credit card to prevent any harm to a bank account or its holder.
Report a Stolen or Lost Credit Card
In order to prevent anyone but you using your SBI bank credit card, you must block the SBI credit card if it is lost or stolen. To make the process fast and prompt, SBI offers a text messaging based card blocking platform. Also, one may log in to their SBI online account and block or cancel a credit card.
After a credit card has been lost or stolen, the following Methods should be followed –
Method 1: Block SBI credit card by Visting branch:
Just the moment you notice you don't have the card, report to the bank immediately. They will block your card immediately.
Method 2: Block SBI Credit card by SMS:
To avoid having any gap between the process, you better avail the SMS option.
Send an SMS to "5676791" in this format "BLOCK XXXX". Here, the XXXX denote the last 4 digit of your SBI credit card number. Always remember this number as it's the unique identity of your card, the first few digits aren't necessary.
However, the SMS must be sent using the registered mobile number in the system. It's mandatory that you have your registered mobile phone number with you. Otherwise, you have to avail a different way of blocking SBI credit card.
Once the card is blocked, SBI will send a response within 5 minutes of sending the Block request over SMS.
Method 3: Block ATM card by calling customer care:
If you don't receive a confirmation message, don't take it for an affirmative reply to your card block. Instead, call up the SBI customer care.
You can reach the SBI customer care at 39 02 02 02. However, add your local STD code before the number.
If you have a BSNL or MTNL telephone then dial 1860 180 1290 or 1800 180 1290.
Method 4 – Block SBI credit card Online:
1.1. Visit SBI card website https://www.sbicard.com/. Login your account by entering username and password.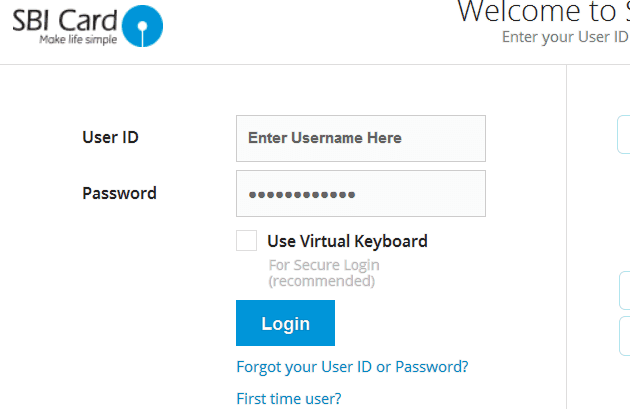 2. Now click the "Requests" and next click "report a lost and stolen card". If you want to issue new card, then tick for the same. Finally click the "submit".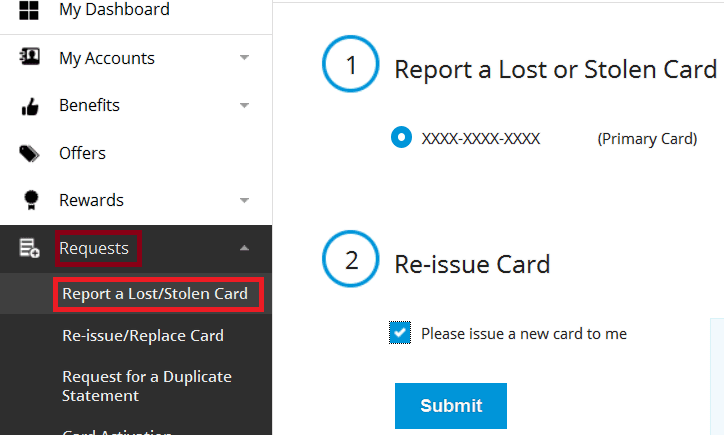 Now your lost or stolen card will be cancelled immediatly and new credit card will be issued for you.
Conclusion
Blocking an SBI credit card becomes a necessity in case of lost or theft. In any such event, follow the procedure that we have written here.