Do you use a Standard Chartered Credit Card? Standard Chartered Bank brings a variety of credit cards with different features and benefits for the cardholders.
It is essential to select the right card considering the uses! Apart from using the credit card wisely, every cardholder must keep the card safe. Though you give proper attention to keep the credit card safely, you may misplace or lose the credit card.
What if a dishonest person finds the credit card and misuses it? You need to block the lost card immediately after realizing you lost the card.
You can prevent such situations by blocking the card. Do you know how to block Standard Chartered Credit Card India?
Dial Toll-free number and request to block the lost credit card
Dial SC India Credit Card Customer Care Toll-Free Number from your registered mobile number.
Follow the IVR and select the appropriate number dedicated for requesting blocking credit card.
You can also interact with the customer care executive and request to block the lost credit card.
You will require providing cardholder's detail for verification purpose.
Dialing the toll-free number is free of cost.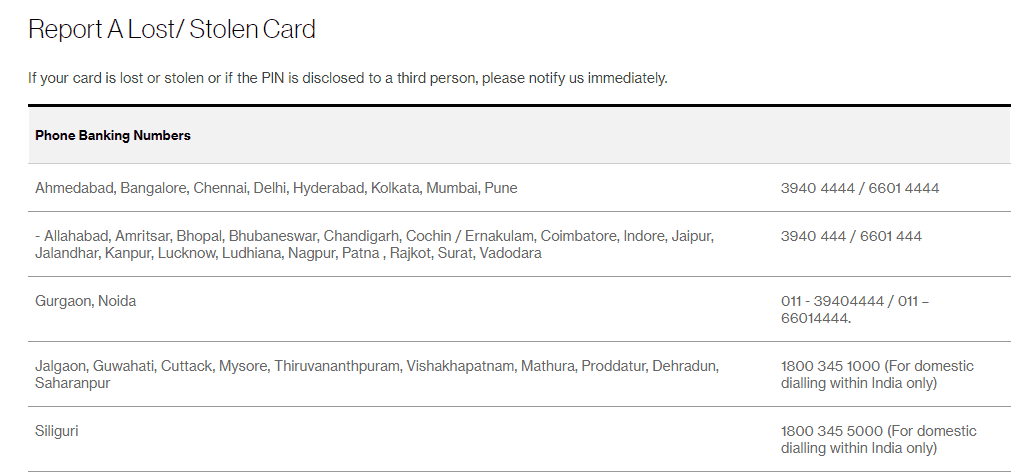 Access Standard Chartered Bank Internet banking or mobile banking services
You can also request to block the lost card via internet banking or mobile banking.
Visit the official website of Standard Chartered Bank India or access the mobile app.
Use your login ID and Password to log in.
Go to 'Help and Services' option.
Select 'Report Lost/Stolen Card'.
The next step is to select the card you want to Block.
Click on the 'Confirm' button after selecting the lost credit card number.
You will receive a confirmation message on your registered mobile number stating confirmation message of block request. To prevent misuse of the lost credit card, request to block the card immediately.