Standard Charted Bank is one of the largest banks in India having around 100 branches in 43 cities. The bank provides the best mobile and internet banking facility. The bank has also won the most innovative bank award in 2018.
Do you have any account in Standard Charted Bank and want to check your account balance without visiting branch or ATM? if yes, then you are in right place.
In this article, we are going to share all possible methods to check Standard Chartered Bank online or offline.
Method 1: Using SMS Banking
To take advantage of the SMS banking facility, you have to register your mobile number for this service. You can activate this service by using internet banking or phone banking service easily in minutes.
You can also register for  SMS banking by visiting the home branch or ATM and the service is completely free. It may take 5 working days for activation using the offline method. The online method is real-time and quite easy.
After successful activation, you can know your account balance by sending an SMS 'BAL' to the number +919987123123 from the registered mobile number.
Available balance details in the account will be sent to your registered mobile number immediately. SMS banking is the easiest method to enquiry balance without visiting branch and ATM.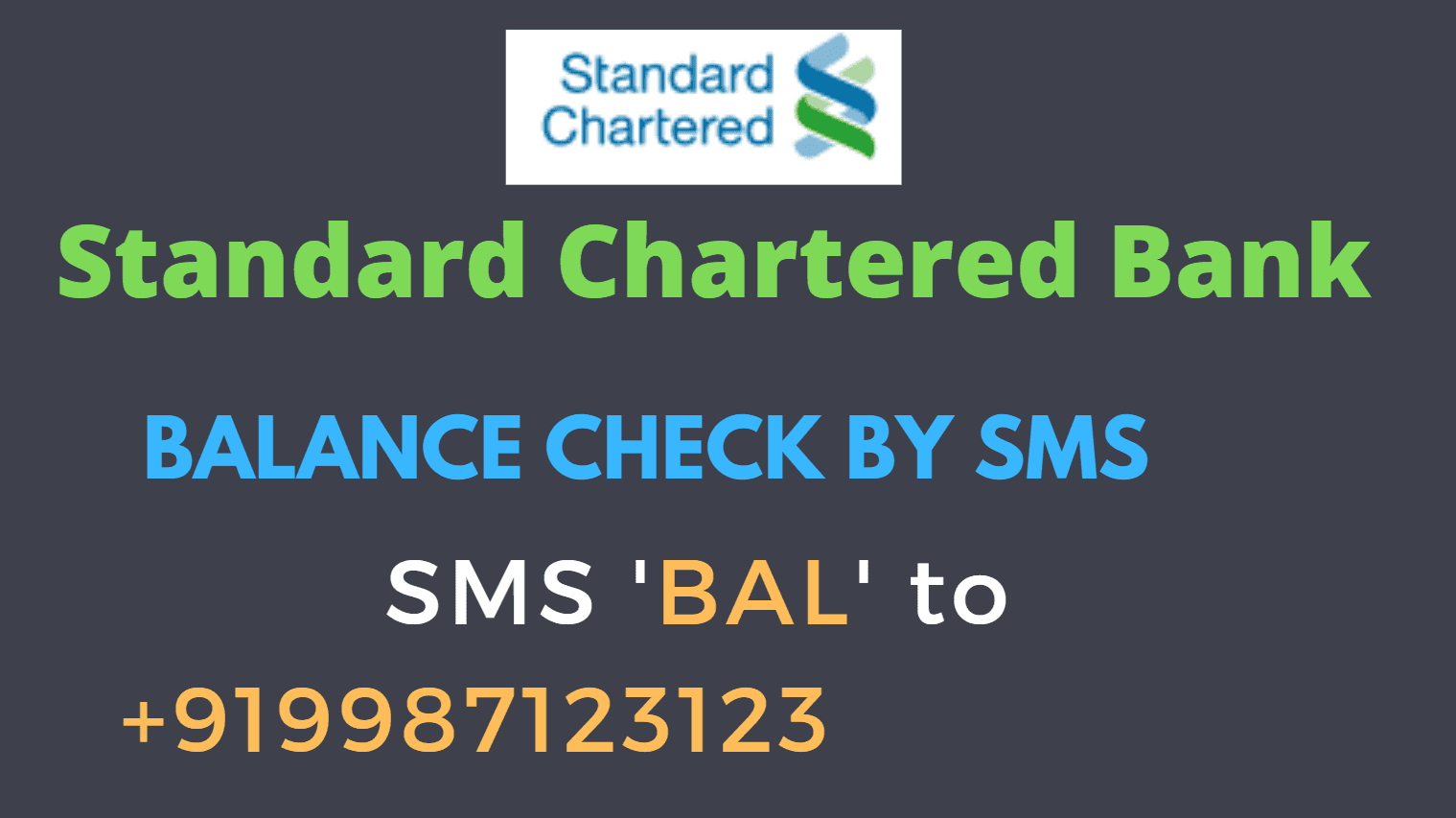 Method 2: Through Internet Banking or Mobile Banking
If you have activated internet banking for your account, then you check your account balance by login online.
Otherwise, install a mobile application offered by Standard Charted Bank in your mobile device. Now register your account using the account number and registered mobile number. After completing the registration process, you can check your Standard Charted Bank account balance easily.
Apart from the above-mentioned methods, you can check your account balance by visiting nearby ATM or updating the passbook by visiting your home branch.
So, these were all possible methods to check Standard Charted Bank account balance online or offline. I hope, you liked our information shared in this article.