Mobile Banking is an essential requirement for most financial organizations of today. Bank of Baroda offers their mobile app in Android and iOS platforms, the registration, download and activation procedures are described below.
How to Sign up for Mobile Banking in Bank of Baroda
To sign up for Bank of Baroda Mobile Banking, a subscriber needs to go through three simple processes. Once done, the Bank of Baroda account holder will be able to use the 'M-Connect app' in their smartphone to track their banking.
1. Register for the Mobile Banking Facility
Only an ATM booth is needed to register with Bank of Baroda mobile banking.
Step 1: Walk into a Bank of Baroda ATM booth nearby and insert your ATM card. Validate the session with your ATM card PIN number.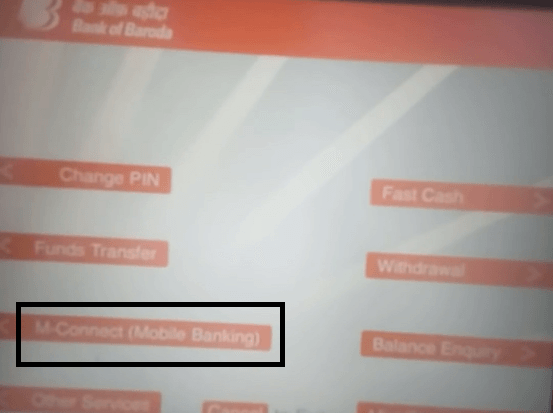 Step 2: Find the 'M-Connect (Mobile Banking)' option from a list of options on-screen. Next click on 'registration' shown in screen.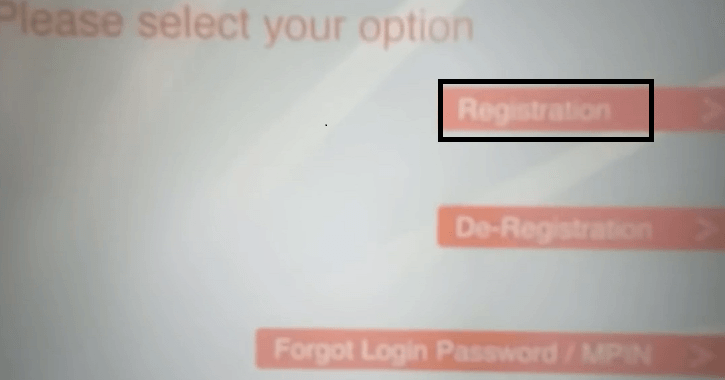 Step 3: Please input your 10 digit cellphone number you have registered with the bank earlier and click on 'press if correct'. Re-enter when prompted.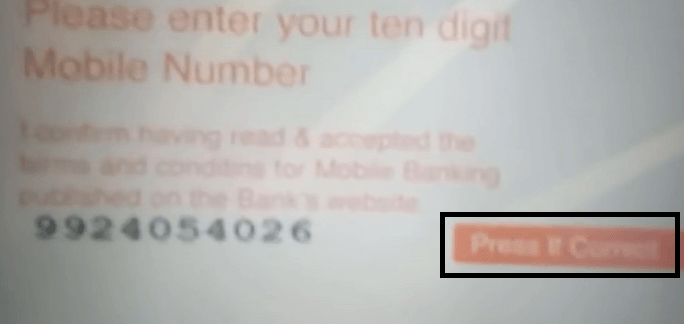 Step 4: From select, just choose 'saving account'. Once confirmed, the ATM machine will let the user know about successful registration and  'mPIN' will be sent to your registered mobile number.
The app would ask for an 'mPIN' which the bank would send to the user's registered mobile number after completion of the registration process.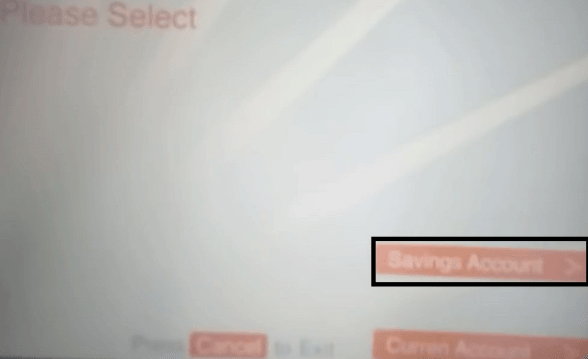 2nd Method: Visit your BOB home branch and submit written application form for mobile number registration to activate mobile banking, 'mPIN' will be sent to your registered mobile number through sms.
2. Download Bank of Baroda Mobile Banking App
To download the Bank of Baroda mobile banking app, start by launching the app store in your smartphone. For Android, launch the Google Play Store.
For iOS, open the App Store and restart phone after installing the app. Search for Bank of Baroda 'M-Connect' app which is the official app provided by the bank. There may be third party banking apps which you should ignore.
3. Activate Bank of Baroda Mobile Banking
First method:
Step1. Open the smartphone app and tap on 'New User' from the first screen. Enter mobile number to receive one time password and click 'ok'.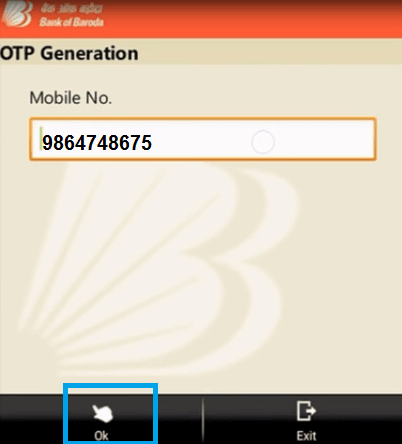 Step 2 Just enter 'OTP' sent to your registered mobile number, then click 'ok'.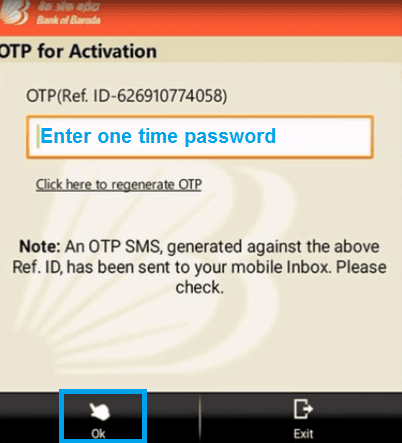 Step 3: You need to create own login password, simply click 'login'.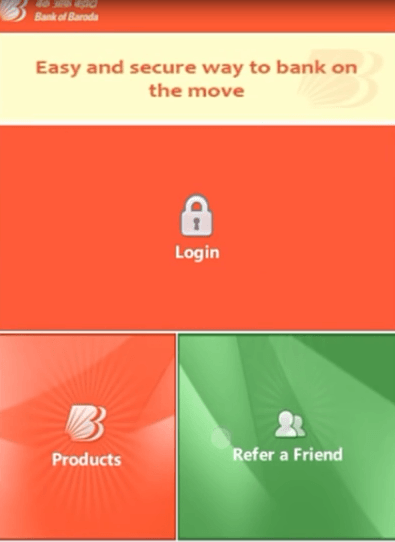 Step 4: Now enter 4 digit login password of your choice and confirm the same, then click 'ok'. Create own login password; you must remember this password for future logins.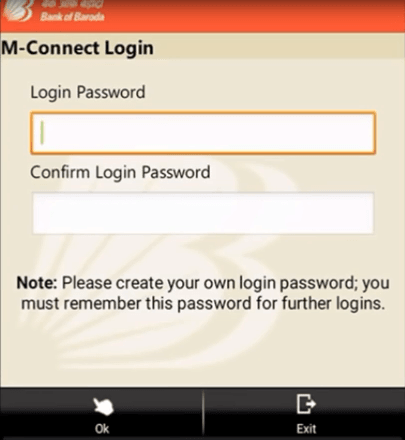 Step 5: Your bank of Baroda m-connect application will be activated successfully. You need to change your MPIN before initiating any transaction.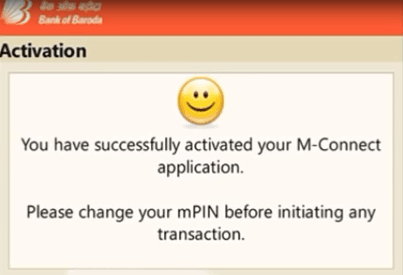 Step 6:  First enter the old 'mPIN' code received through text message. In 2nd field, input a new preferred password and confirm the same in 3rd field.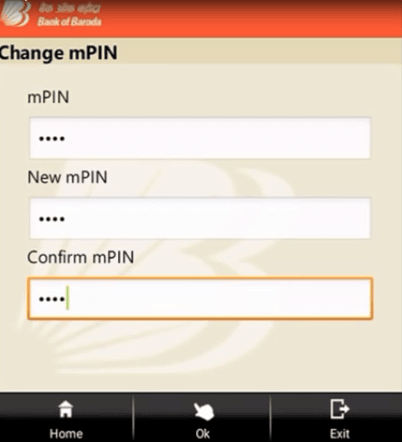 Step 7: The main banking app interface would open shortly.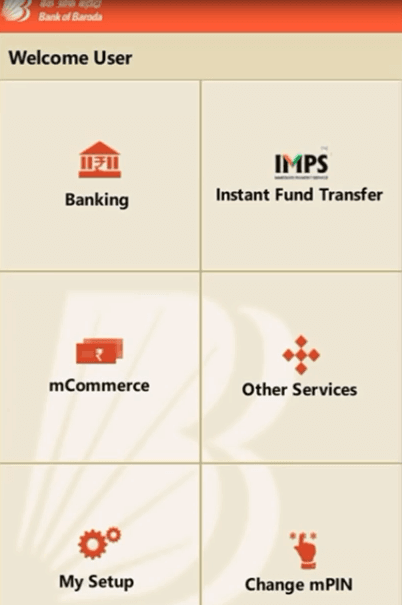 After this this M-Connect registration is done, a Bank of Baroda user is now ready to proceed with checking their banking transactions in their smartphones.
2nd Method:
Activate BOB Mobile Banking through USSD
1. First dial *99#. It will ask to enter bank's short name, enter 'bob' or 'barb' in that field. Now it will ask to choose option, simply select option '7' in order to change mPIN.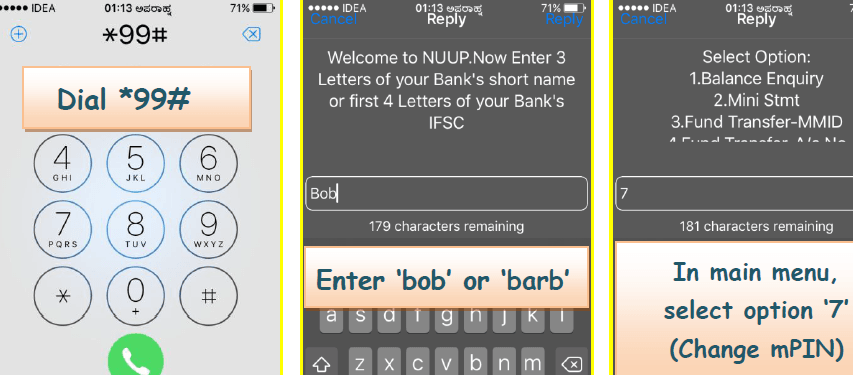 2. Now enter old mPIN received through sms and last four digits of your bank account number by giving space.  Now you need to enter mPIN of your choice and confirm the same.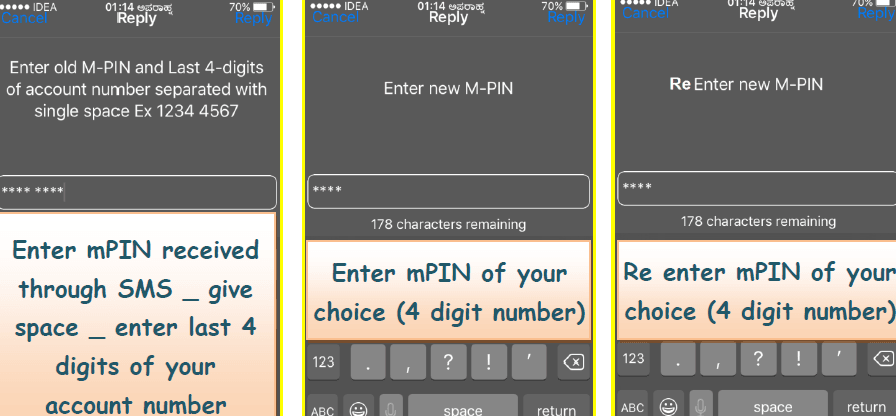 That's it, your mobile banking will be activated.