There are many reasons why you may require regenerating your HDFC ATM card pin. You may have written it somewhere and forgot or you haven't used it for long and now don't remember it anymore.
You may have changed it recently and forgot the new Pin. The reason may be anything but now you need a new pin for your HDFC bank ATM card. Wondering how to generate ATM pin for HDFC debit card online? Read on.
Please follow the below steps to regenerate the HDFC ATM card pin through Net Banking and ATM:
Step 1: First login to your HDFC Internet banking account using your credentials visit https://netbanking.hdfcbank.com/netbanking.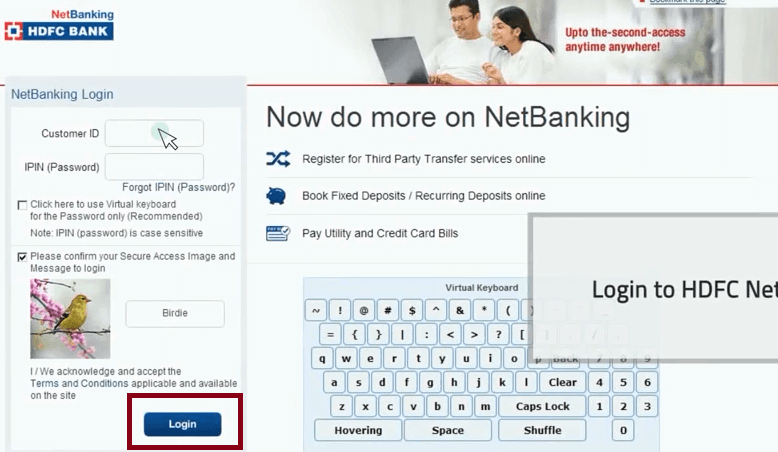 Step 2: Go to the header menu and click on 'Cards' (Fourth from the left)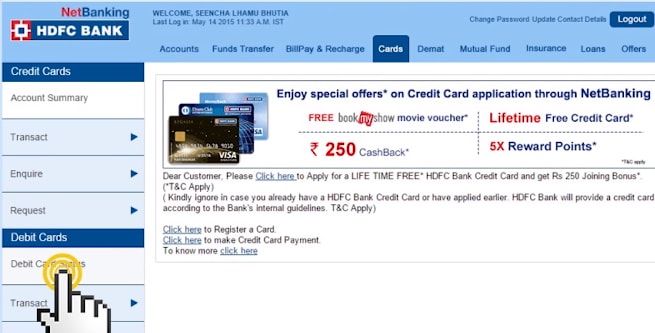 Step 3:  Now go to 'Debit Cards' at the left hand side menu and click on 'Debit card status' tab.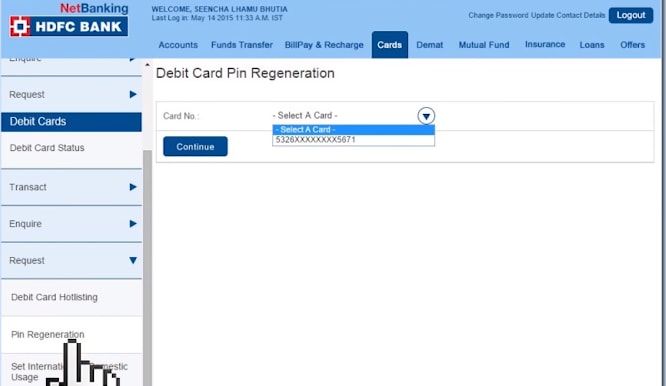 Step 4: Next click on 'Request' tab. It will further open up a drop down sub menu. Click on 'Pin Regeneration'. Select your debit card from the drop down menu and click on 'Continue'.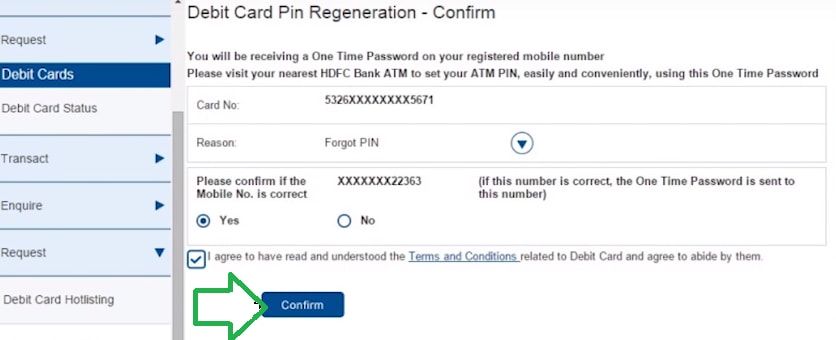 Step 6:  In the next page, choose the reason for debit card pin regeneration. Some of the reasons may be forgot pin, pin not received or pin not accepted by ATM. Here I am choosing 'Forgot PIN' option. Now confirm your registered mobile number by clicking on 'Yes' in the second section.
Step 7: Check the terms and conditions section and press 'confirm' tab to proceed to the next step. You will now receive a "six digit OTP" on your registered mobile number.
Now you need to visit your nearest HDFC ATM along with your debit card to re-generate the Pin:
Step 1: Enter your HDFC debit ATM card to the machine.
Step 2: At the bottom of the language selection screen, you find an option "Input your OTP to create a new ATM pin". Select that option.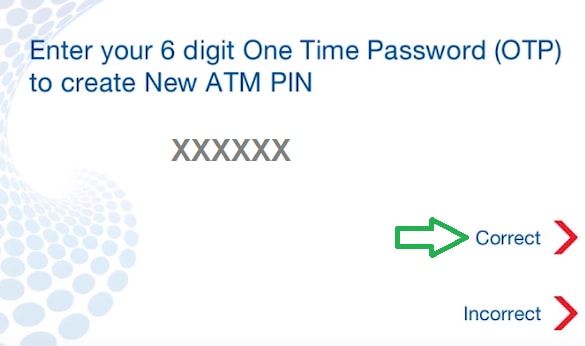 Step 3: Now enter the 'six digit one time password' that you have received on your registered mobile number using net banking and click the 'correct' option.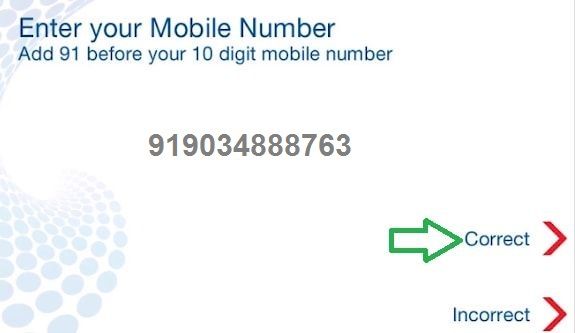 Step 4: Now enter your 'mobile number' registered with Bank. Remember to add 91 before your mobile number and click the 'correct' option.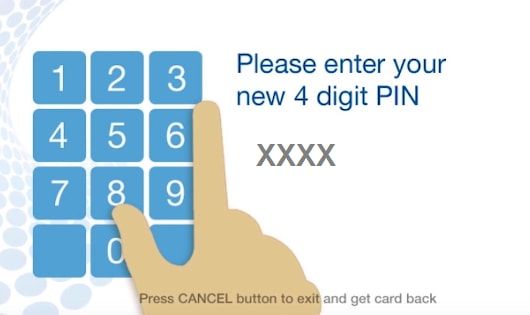 Step 5: In the next screen, now you can create your New ATM pin for your HDFC ATM card by entering it two times.
You will receive a transaction slip mentioning the new pin generation report. Now, you have successfully regenerated and changed your HDFC bank ATM PIN.
If you don't use Internet banking then you can call customer care and ask to send OTP for pin regeneration to your registered mobile number.
They will send the OTP and you have to visit your nearest HDFC ATM to regenerate the pin by following the2nd part.