IndusInd Bank (इंडसइंड बैंक), one of the largest private bank in India with its headquarter in Mumbai offers multiple types of commercial & electronic banking products and services.
It is the first private sector bank in the country which was established in 1994 and inaugurated by Manmohan Singh in the same year when he was the Union finance minister.
Today Indusind provides different kinds of banking services all over the country. The bank appointed relationship managers to provide better services to its customers and this makes it one of the top private sector banks in India.
To offer better customer service, the bank with the help of new technology upgrading its support system continuously. If you want to get your account balance details within a few minutes, you can easily access this new technology.
You can use any one of the following methods to get information regarding your IndusInd account balance:
Using Quick services

Under this method, you have to fill up the information form using your account number and when you press submit button, you will get your account balance information. You may visit http://m.indusind.com/content/smart-phone/quick-services/personal-banking/balance-enquiry.html for the form.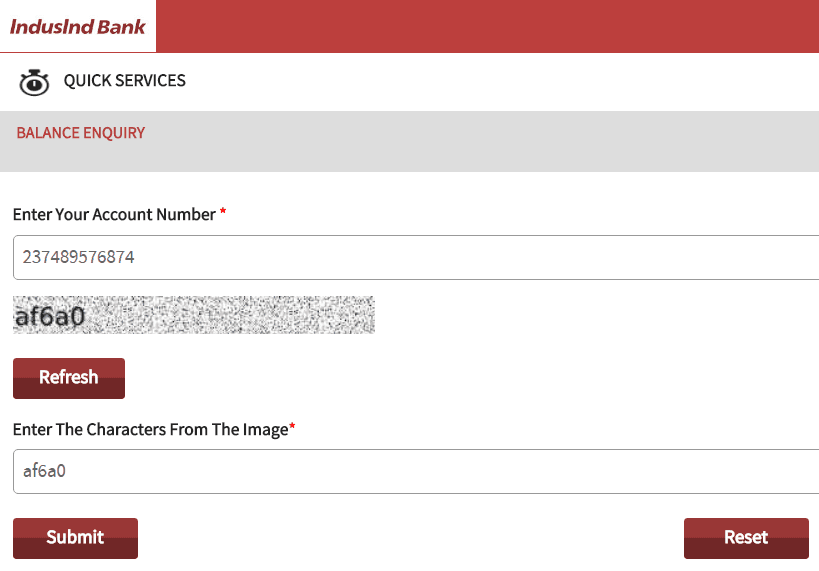 Using Indusind Missed call Balance Enquiry Number

The Bank provides its customers with a Missed Call service to check his/her account balance status, download the branch app and apply for the bank's product by giving a missed call on 18002741000 from your registered mobile number and get your account information.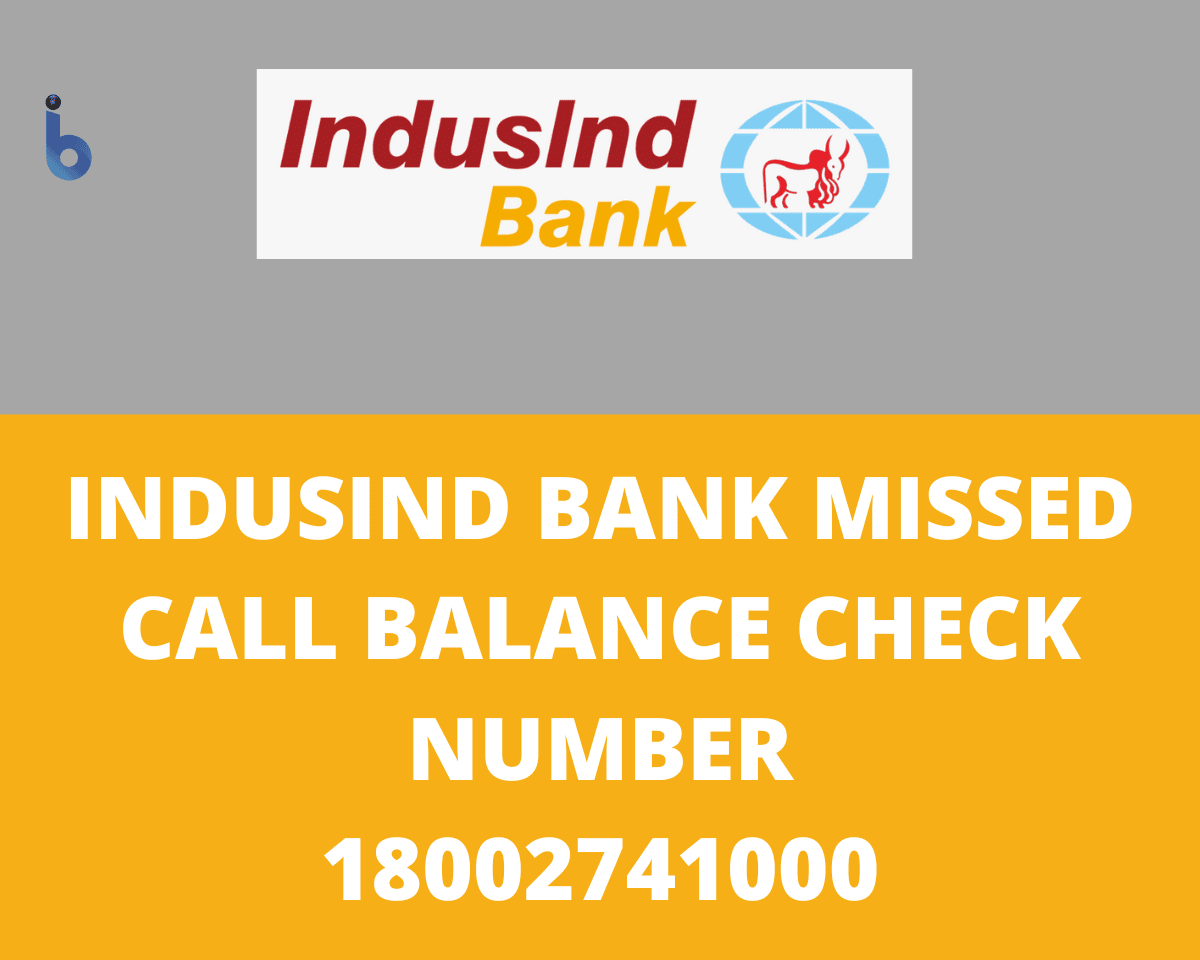 इंडसइंड बैंक अकाउंट का बैलेंस ऑनलाइन जानने के सभी तरीके:
 Services
Balance Enquiry
 Missed Call Balance Enquiry Number
 Give missed Call on 18002741000
 Get Account Balance Through SMS
 Send sms 'BAL' to 9212299955
 Mini Statement
 Sms 'MINI' to 9212299955
 Toll-Free Number
 Call 1860 500 5004 or 022 44066666
 Account Balance check via USSD code
 New user dial: *99*3#

Registered user Dial: *99*69*3#
Using Indus mobile SMS service
You can get access Bank's SMS banking service and get your account information from anywhere in India or abroad. The request should be initiated from the bank-linked mobile and get instant information.
To Indusind Account Balance through sms, Type 'BAL' and send it to the number 9212299955. To Get a Mini statement, Type sms 'MINI' and send it to the number 9212299955.
Through USSD code
If you are a registered user, you can check your account balance by simply dialling *99*3# from your registered mobile number.
If you are a first-time user, then dial *99*69*3# to check the available balance in your account.
Indusind Balance Enquiry using Toll-Free number
You may contact the bank toll-free number 1860 500 5004 or 022 44066666 and request the bank employee to provide the information of your account number.
You may also visit the branch where your account has and ask for the bank employee to provide a printed copy of your account balance status.
Updated: 22 February 2023