HRMS stands for Human Resource Management Solutions (मानव संसाधन प्रबंधन समाधान) and SBI has this HRMS portal for its employee. The portal works like any other intranet portal of a company which displays all the details related to the employee.
In this article, we have listed all the available information about SBI HRMS Portal and along with that, we have also listed the procedure to log in to the Human Resource Management Solutions for SBI.
Who can access the HRMS portal?
The login access to this portal is provided to all the employees and the controllers. The portal is basically a common portal for all SBI employee across the India. There is also a mobile application for HRMS and that can be downloaded on the mobile to check out the details which are available on the portal.
The main idea to launch this portal was better human resource management. The employees can now check out their salary slips, pension slips, and other such details through this portal. It should be noted that all the retired employees can also access the portal.
After the merger with 5 banks in 2017, the employee of this banks can also use the SBI HRMS portal. These 5 banks include State Bank of Mysore, State Bank of Karnataka, State bank of Hyderabad, State Bank of Travancore and State Bank of Bikaner and Jaipur.
What are the Details Available on Portal?
The following information is available on the portal:
Salary Slip and the Pension Slip of employee
Pension Plan Applicable for Employee
Loan Status of any Active or Closed Loan
SBI Holiday Calendar
Account Balance of SBI Account
Transaction History and Account Statement of the Bank Account
Nomination of PF
These are some of the facilities available on SBI HRMS portal. Apart from this, there are many other facilities that can be available by logging in to the HRMS Portal.
How to Login to SBI HRMS Portal?
Step 1: The first step is to access the portal and you can access the portal by clicking on the link https://hrms.sbi/.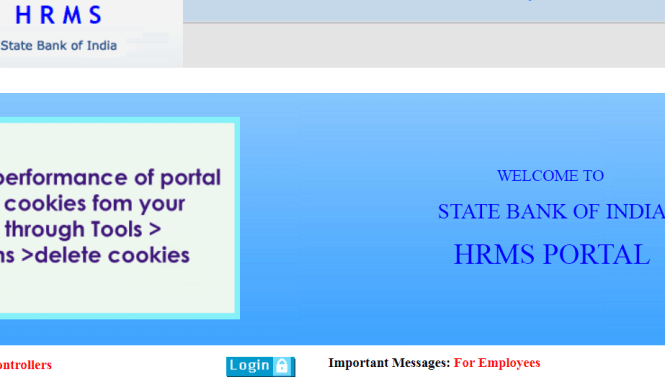 Step 2: Once the portal has been displayed, click on the 'login' button. This will take you to a screen where the security questions will be displayed. Answer the questions and click on 'continue' button.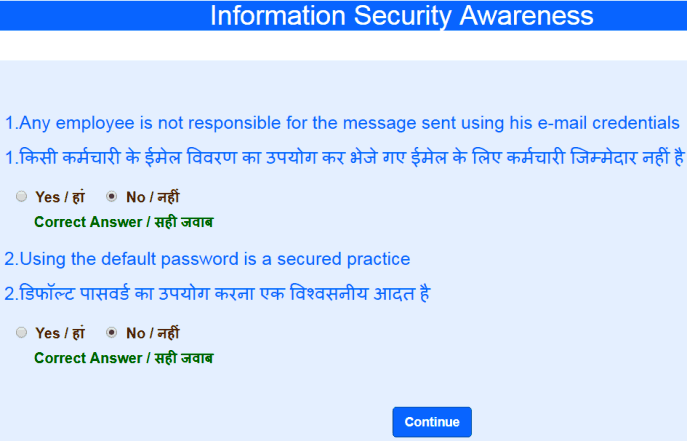 Step 3: On the next screen, you will have to enter the user ID and the Password and once you enter the details, click on 'login' button.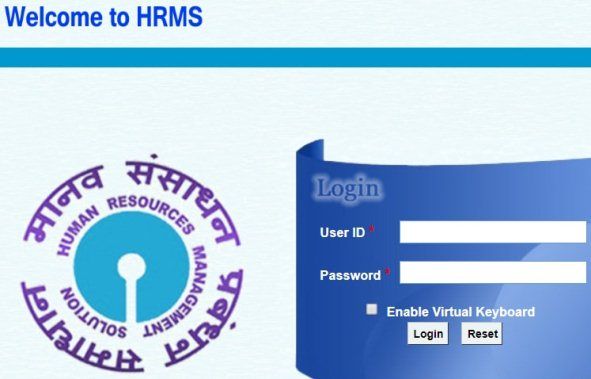 Step 4: You will now be navigated to the dashboard of SBI HRMS portal. From here, you can access all the required information.
Note: After completing the task, you can log out of the portal and remember never to save the password on the public.
This was the process of logging in on SBI HRMS Portal and if you have any issues in accessing the portal then you may contact your manager or the HR Manager as they will help you in resolving the issue faced by you.