UCO Bank or United Commercial Bank is a government-authorized bank in India. The bank emerged to be one of the trusted and admired commercial banks in the country for its world-class financial services and solutions.
With the growing numbers of satisfied customers, it is a pride for its employees to associate with the bank. UCO Bank is successfully maintaining its banking strategies and sustains business growth with a high generation of profits.
The bank fulfills its socioeconomic obligations and establishes excellence in customer service. UCO Bank has several employees working across the country in different branches.
HRMS login for new employees at UCO bank
If you are one of the employees working at UCO Bank, you must be aware of the facilities and services offered by the bank for its employees. If you are a new employee, you may not have any idea about the services and facilities.
What would you do if you require a salary slip? You need not consult the bank manager or any experienced staff at your branch to obtain salary slips. You can download the salary slip by logging into the official website. UCO Online HRMS is the simplest method to get the salary slip.
HRMS or Human Resource Management System processes the salaries of the employees. It also keeps a record of the employee's designation, salary, provident fund details as well as leave allowance.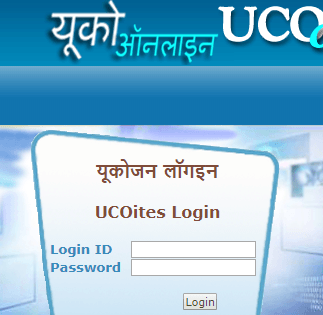 Steps to Login UCO Online HRMS
Open the official website for HRMS at https://hrms.ucoonline.in/.
On the home screen of the website, you need to enter your User ID and Password.
Click on the login button.
You will get directed to your HRMS account.
New employees need to subscribe to UCO HRMS. Fill up the access form providing complete information, i.e., name, employee number, email ID, and mobile number. You need to submit the form to the authorized person with approval from the corresponding manager.
Once the access form gets approved, you can log in to the HRMS with the User ID, and Password received from the bank. If you in case forgot the password, click on forgot the password. You will receive an OTP on the registered mobile number.
Enter the OTP in the provided box and click on Submit. Now you have access to the HRMS account where you can submit leaves, download salary slip, check provident fund details, check performance appraisals, and perform other self-service activities.