If you have a credit card in SBI, then you must be aware that your Aadhaar card is to be linked to it before 31 December, 2017 to continue uninterrupted services. So, you must have done that by now. If you haven't then continued reading and you will know how to link your Aadhaar card with the SBI credit card online that you have.
Steps to follow to link Aadhaar Card with SBI Credit Card online

If you wish to link Aadhaar card, then you need to follow the below steps:
Step 1: You need to login your online account at the official site of SBI Card which is https://www.sbicard.com.
Note: If you are not registered, then first you need to create online account for sbi credit card.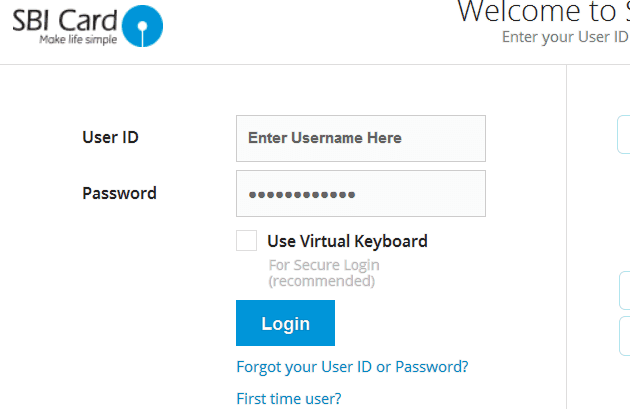 If you are already registered, then you will have the username and password to log in.
Step 2: From side bar click the 'My Accounts' tab and scroll down to 'update aadhaar', then click on it.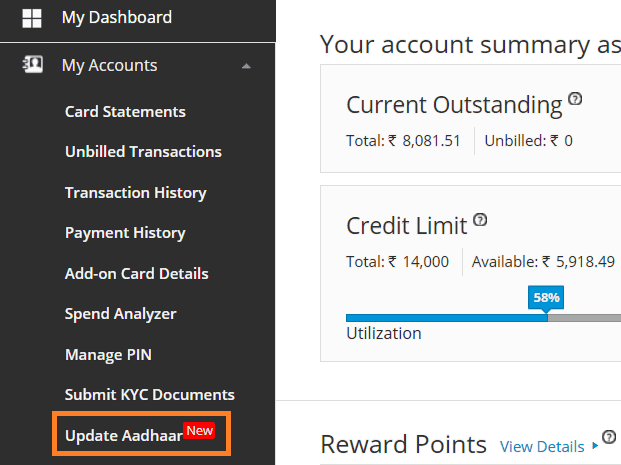 Step 3: Now you will be redirected to aadhaar linkage page where you need to enter 12 digit aadhaar card number and Name (as on aadhar card).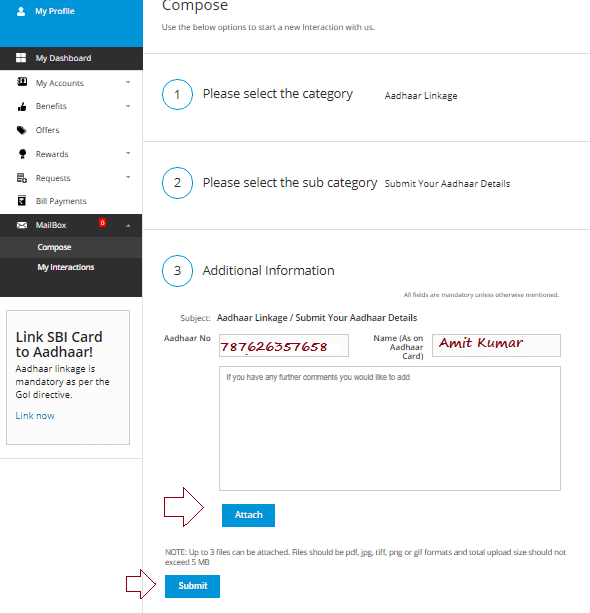 Next attach the self attested copy of aadhar card and click the 'submit' button. Your aadhar card will be updated with credit card. You can also visit branch to do the same.
Important Note: As per Government of India Directive, you need to link aadhar card online or offline  before  31 December, 2017. So you have online account, do it right now to continue uninterrupted service.