Baroda Uttar Pradesh Gramin Bank (बड़ौदा उत्तर प्रदेश ग्रामीण बैंक) is a popular rural bank in the eastern part of Uttar Pradesh with its headquarter located in Raebareli. It is the merger bank of Eastern Uttar Pradesh Gramin Bank and Western Uttar Pradesh Gramin Bank.
The bank introduced easy banking facilities via Internet banking. To add to its convenience, it also introduced balance inquiry services via missed call. Giving a missed call to the dedicated number, customers can check their account balance. If you have an account with Baroda Uttar Pradesh Gramin bank, you can avail of the service.
New Reliable way of Balance Enquiry
Baroda Uttar Pradesh Gramin bank Account Balance Enquiry via missed call
Making balance inquiry via missed call is very easy.
Dial toll-free number

 180030101886

or

9986454440

 on your mobile and give a missed call.
Make sure to dial the number from your registered mobile number.
You will receive an SMS containing details about your account balance.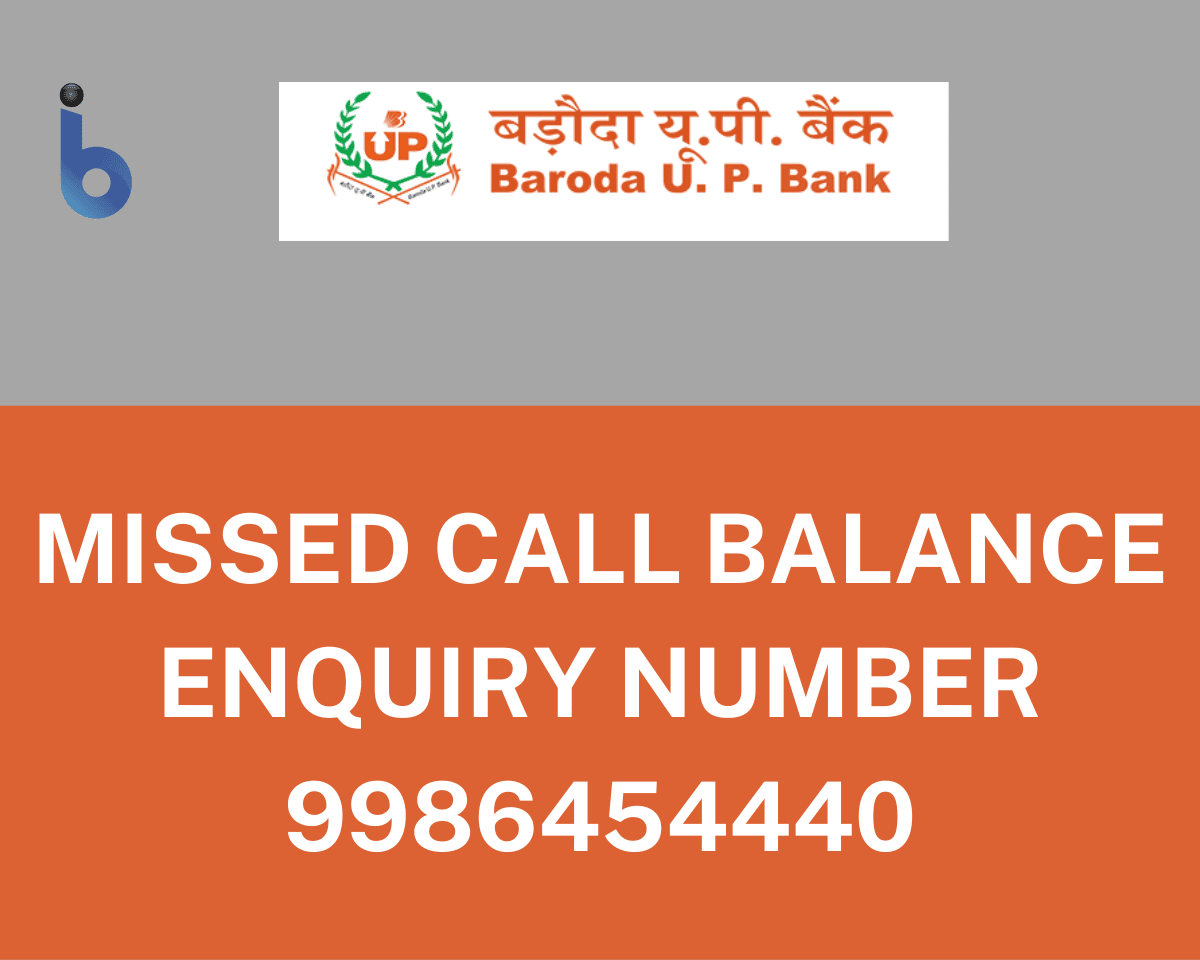 Note: The registered mobile number gets linked to your account. When you dial the number and give a missed call to it, the server checks the linked account with the registered mobile number. After collecting the account details, it sends an SMS that contains the balance info.
| Services | Contact Detail |
| --- | --- |
| Missed Call Balance Enquiry Number | 9986454440 |
| Toll Free Number | 18001800225 |
| Toll Free Number For Debit Card Users | 1800229779, 09323990644 |
| Head Office Email | [email protected] |
There are certain traditional ways of making balance enquiry including Internet Banking services. Visiting the branch and updating the passbook is the traditional form of getting updated about the account balance.
Visiting the ATM and requesting a balance enquiry is another form of collecting balance info. The traditional means of making balance enquiry are time-consuming and have certain limitations.
The newly introduced ways of making balance enquiry are easy and don't consume high time. You will receive the SMS instantly as soon as the server receives the missed call from your registered number.
You can avail of this service round the clock and customers who don't have access to internet banking facilities can make balance inquiry most easily. 180030101886 is a toll-free number, and the bank doesn't charge any fees to avail of the services.
Give a missed call and get your Baroda Uttar Pradesh Gramin Bank Balance account balance info on your mobile anytime and anywhere.
Updated: 21 MAY, 2022