Do you have an account with Uttar Bihar Gramin Bank (उत्तर बिहार ग्रामीण बैंक)? How often do you require checking your UBGB account balance? It's the responsibility of every account holder to remain updated with the real-time account balance. The traditional forms of getting balance info include bank passbook update and requesting balance inquiry at the ATM.
Both of these forms are time-consuming as the customers need to stand in a long queue. With the digital revolution in the banking sector, the banks introduced several convenient ways for the customers to access banking services.
The modern facilities include making balance inquiries via SMS and Missed Call. The account holders can simply get updated info about account balance by sending an SMS or giving a missed call to a dedicated number provided by the bank.
Check Uttar Bihar Gramin Bank account balance via missed call
If you are not flexible to send an SMS, you can avail of the services of Missed Call.
Dial 9223008811 from your registered mobile number.
Give a missed call to the number or the call will get disconnected automatically.
Within a few minutes, you will receive an SMS from the bank including the detail about your account balance.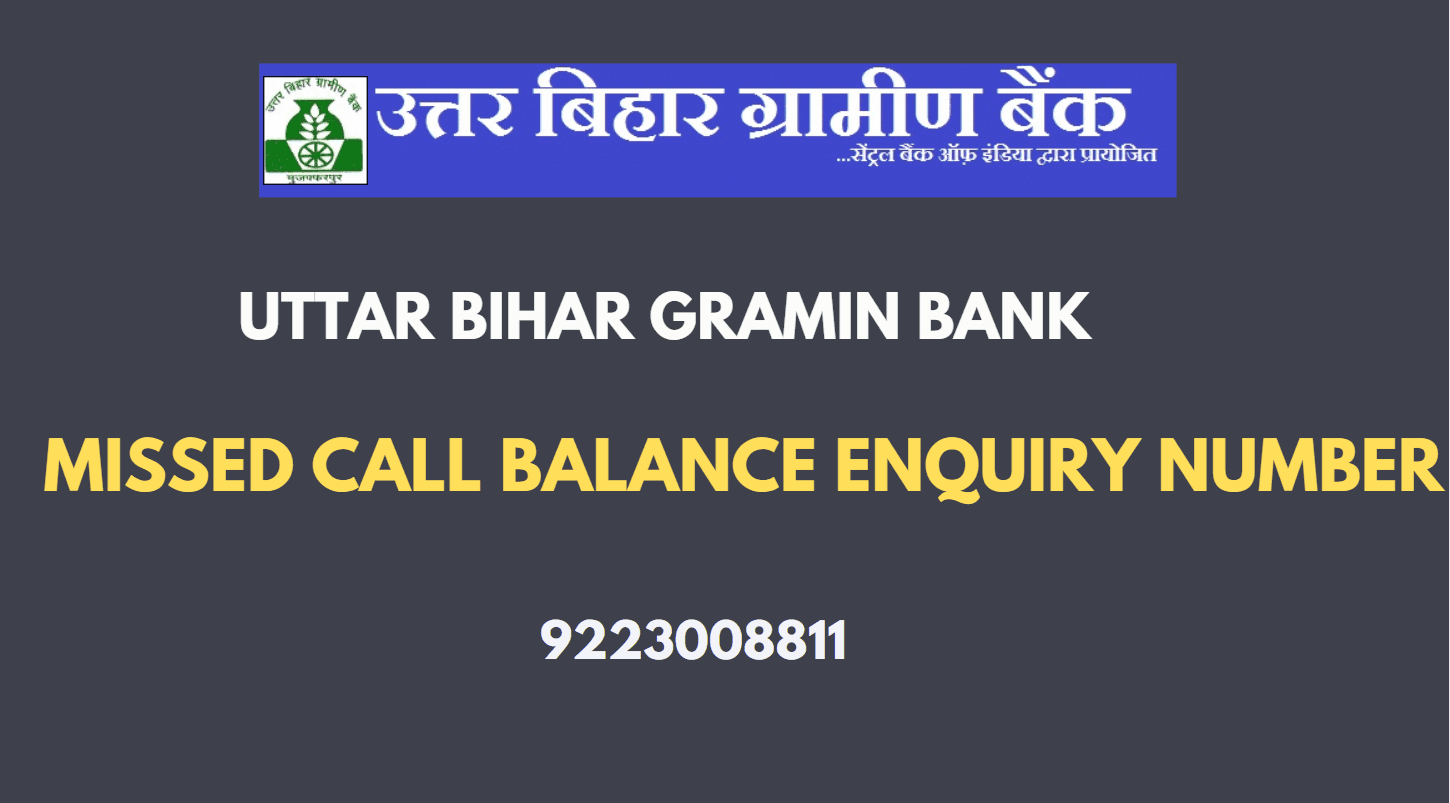 Important Note: To get Uttar Bihar Gramin Bank mini statement, You can give a missed call to 9223025111 from registered mobile with your bank account.
Checking Uttar Bihar Gramin Bank account balance via SMS
Type BAL and send it to 9223008811.
You will receive an SMS from the bank including details about the account balance.
Getting balance info via SMS services is easy.
Account-holders have easy access to SMS services anytime and anywhere.
| Uttar Bihar Gramin Bank Service | Contact |
| --- | --- |
| Missed call Balance Enquiry | 9223008811 |
| Missed call Mini statement Enquiry | 9223025111 |
| Email address | [email protected] |
| Ifsc Code | CBIN0R10001 |
Note: Make sure to send the SMS from the registered mobile number linked with your bank account number. You can avail of this service only if you dial the number from your registered mobile number.
Making balance inquiries via SMS and missed calls are the easiest ways. You have access to these services round the clock. You can access the services anytime and anywhere without wasting time.
To access the service you need to register your mobile number and get it linked to your bank account. It is the most convenient way to get a real-time update about account balance flexibly.
Updated: 5 April 2020