Uttar Bihar Gramin Bank is a Regional Rural Bank (RRB) owned by the government in Bihar state. It is the leading regional rural bank in the country. In 1976, the bank was formed by the Government of India (GOI) from the amalgamation of Uttar Bihar Kshetriya Gramin Bank and Kosi Kshetriya Gramin Bank(transferor regional rural banks).
In this era of digitalization, everything is getting online, especially the service sector. And talking about the banking sector, it is also doing the same. Not only private banks but also the government sector banks and rural sector banks are offering their banking services online.
The banks are offering digital services in the form of net banking, mobile banking, and many more services which enables their customers to do transactions handily anywhere around the world. For that, you need to register your mobile number with your bank to avail benefits of online banking. Registering your mobile number facilitates customers to keep track of their transactions, receiving SMS Alerts, changing their mobile number, and many more.
Sometimes, the need to change or update your registered mobile number may arise due to any reason. The best part is you can change your number as many times as you want. In this article, we'll discuss how to register or change the mobile number in Uttar Bihar Gramin Bank.
Steps to Register your Mobile Number in Uttar Bihar Gramin Bank
You are required to visit the home branch of Uttar Bihar Gramin Bank where you have the account to update or change your mobile number. Follow the below steps for further process:
Step 1: Ask for a Mobile Number Registration form from the Relationship Manager or bank Executive to update the registered Mobile Number.
Step 2: Once you obtain the Mobile Number Registration form, fill in the details thoroughly. The form will ask for the following details which you are required to mention:-
Bank details like account number, name of the account holder, type of account, IFSC code, etc.
Tick or mention the details which you want to change such as register or change registered mobile number
New Mobile Number
Signature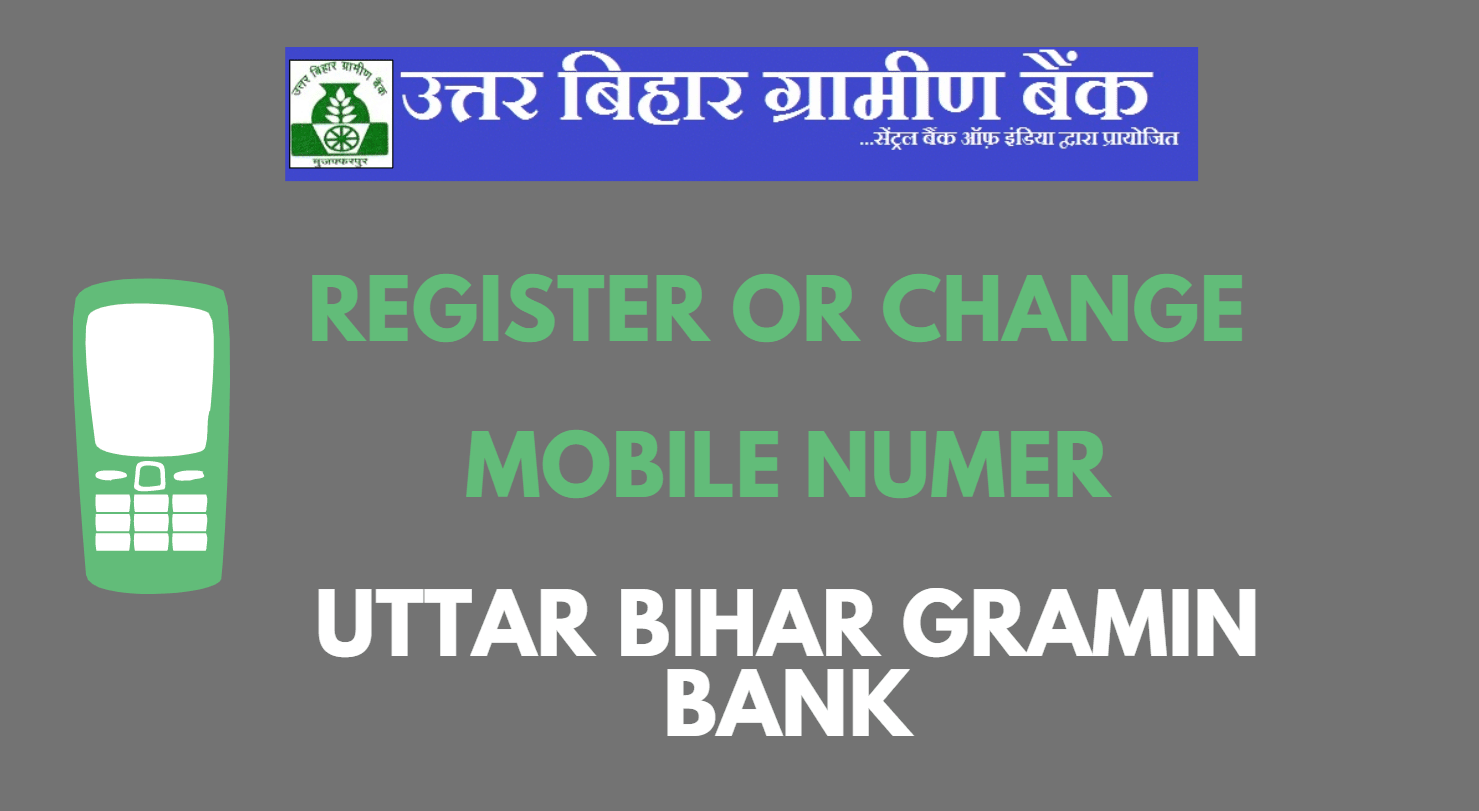 Step 3: Submit the Mobile Number Registration form along with your Address Proof (if required) to the Bank Executive. Once the Bank Executive verifies your form, signature, and other details, he will give you an acknowledgment of your request.
Once you are done with the above, your mobile number will be changed or updated with Uttar Bihar Gramin Bank linked to your bank account and in the bank records after proper validation. After this, you will receive a notification either via SMS on your new mobile number or email within a few hours.
If you do not receive any notification, get in touch with your branch and ensure that the changes are processed.
Conclusion
Above were the steps to change or update the mobile number in Uttar Bihar Gramin Bank. Hopefully, this article has helped you in doing so.