Karur Vysya Bank is one of the popular banks in the nation and it is providing the best banking facilities to its customers. The best part about this bank is that with the help of their mobile number, customers can easily avail of details about their account. Apart from this, all the messages and notifications related to transactions and other banking services get sent to the customers through SMS.
However, if your contact number is not registered in your account then you will not be able to avail of this facility. Additionally, you should be having the same number that is registered in your account.
Now the question is, have you register your mobile number to your bank account? Or if your number is registered, then are you having it currently? In case you lost your numbers then also it is at to update it so that you can easily take advantage of the banking services easily.
Considering all these factors, here we are providing you details that How To Change Mobile numbers in Karur Vysya Bank? Along with this, you will also get to know that How to Register a Mobile number in Karur Vysya Bank?
Majorly, there are two methods that can help you out in registering for updating a mobile number in the Karur Vysya Bank. You need to visit the bank and providing them details regarding your bank account and the other is the online procedure. Let's take a look at each of the methods in a brief. Let's get started.
1. Visit the bank branch
First of all, it is important for you to visit the Karur Vysya Bank branch. Thereafter you need to fill the application form regarding registration or updating of your mobile number. Thereafter you need to go to the banking personnel who will update your account with the same details.
Within seconds, the message will be sent to you regarding the updating request of your phone number. It usually takes 24 hours to get updated to your mobile number. Once your mobile number is updated or registered, then you will be able to get all the notifications then SMS on your mobile phone recording all the transactions and services.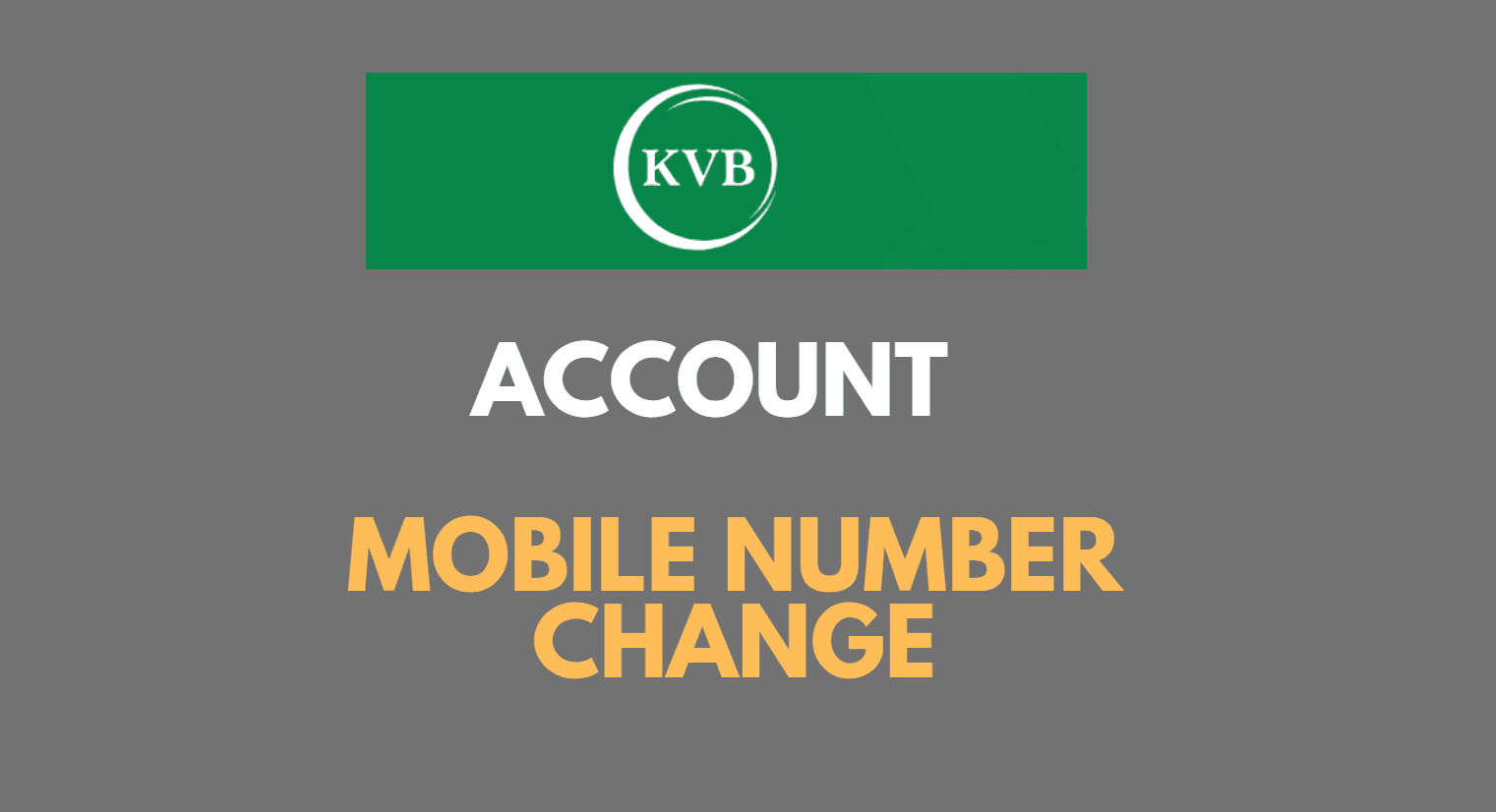 2. Register/Change KVB Mobile Number Using Internet Banking
In case you are not willing to visit the banking branch and just still want to register or update your mobile number then all you need to do is to use your login id and password of the internet banking services.
Visit the internet banking service portal and then enter your login id and password. Thereafter you will be redirected towards the homepage and then there you need to click on the profile link and select the update information tab available.

From there you need to select the Change phone number section. There are you need to enter the mobile number that you want to update and then follow the process as given on the screen. You are all set with a new number registered with your account and you can easily use it.
| Services | Contact |
| --- | --- |
| Helpline Number | 18602581916 |
| NRI Customer | +91 4466217600 |
| Email | [email protected] |
Hence, these are the two major steps that can be taken into consideration for updating or register your mobile number to the KVB bank account.