Karur Vysya Bank is a scheduled commercial bank headquartered in Karur in Tamil Nadu. It was established in 1916 and is one of the leading scheduled commercial banks. The bank has grown to have a pan-India presence.
As per its annual reports, the bank claimed to have conducted a total business of about 1 lakh crore in the fiscal year 2018-2019. The bank mainly focuses on the corporate and retail banking sector.
Different ways to Know Karur Vysya Bank customer ID
The customer identification file is a detailed file pertaining and unique to each customer that stores all the relevant details about the customer's financial history. It also stores personal details.
Every file is allotted a unique number which is also known as customer ID. Continue reading this article to find ways to check your Customer ID that is allotted to your customer identification file.
1. Through Passbook/Cheque Book.
The easiest way to find your Customer ID at the Karur Vysya Bank is to check the first page of your bank issues passbook or cheque book. Under the heading or next to the heading of the customer ID, you will find the number.
However, please note that the customer ID is not the same as the account number. This is because, as a customer of the bank, you might hold 3 accounts at the bank with three different account numbers, but your customer ID will be the same for all three accounts.
2. Through Missed Call services
In case you have lost your passbooks or chequebook or unable to access them, you can access your customer ID by giving a missed call on the number as specified by the bank.
The missed call number is as follows- 08882101234.
While using this method, please ensure that you call the number from the mobile phone number registered with your bank account number.
You will receive your KVB account customer ID through a text message.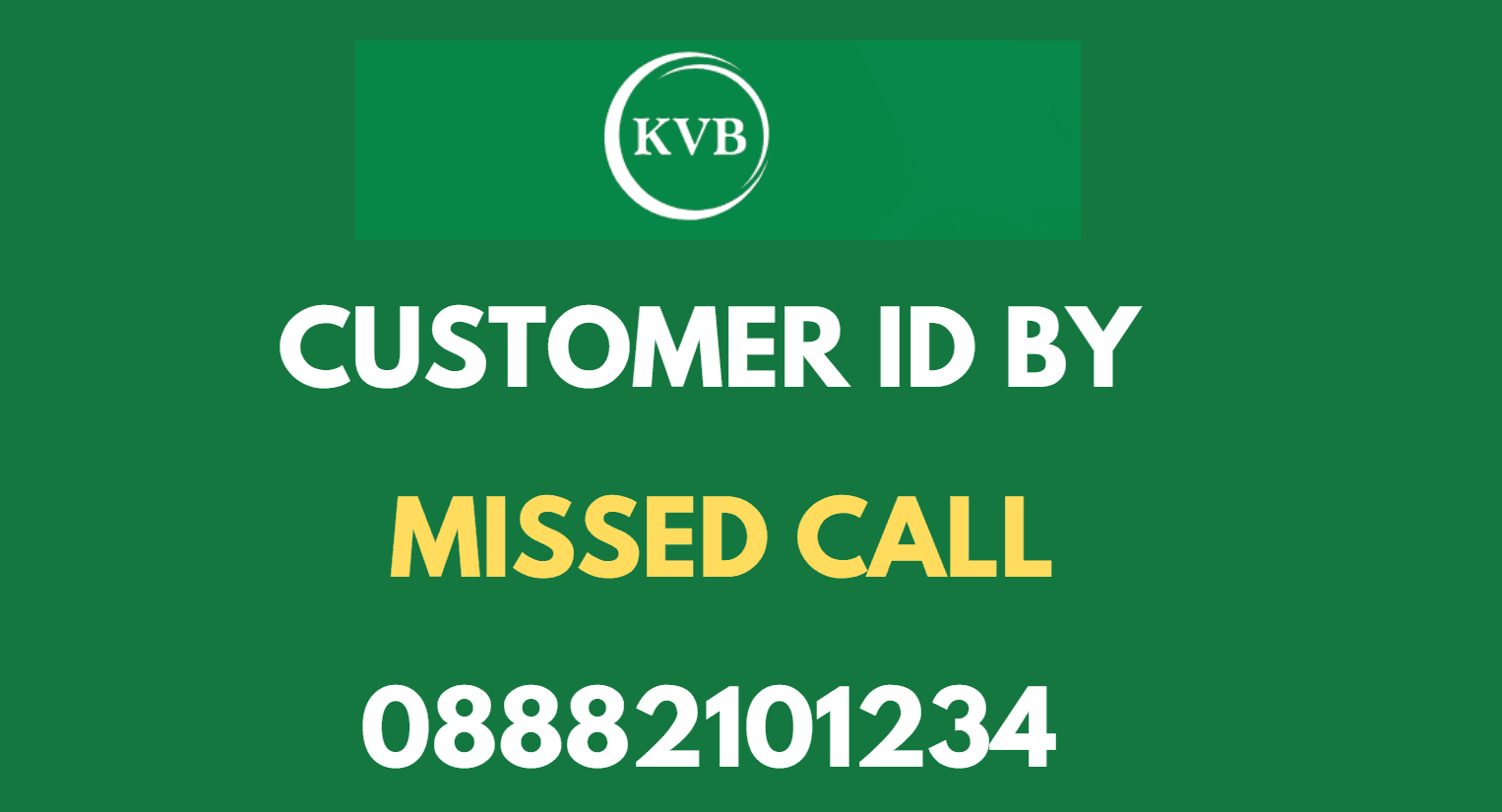 3. KVB D-lite & Mobile Banking
Another easy way of finding your customer ID is by using the app services of the Karur Vysya Bank. The D-lite app has a lot of utility. It can be used to carry mobile transactions, request bank services and to find out your customer ID as well. Here's a step by step guide to download the application.
Download the KVB D-lite app from play store if you use an android platform and app store if you use an IOS platform.
Register on the app using your bank-registered mobile number
Once you have registered, you will receive a one time password (OTP) through a text message.
Enter the OTP, and your app will start running. It will show you whatever details you need to know.
| Services | Enquiry |
| --- | --- |
| Customer ID by Missed Call | 08882101234 |
| Toll-free Number | 1860 258 1916 |
| Email | [email protected] |
Conclusion
The Karur Vysya Bank is one o the leading scheduled commercial banks. Its pan-India presence allows it to have a wide customer base.
In this article, we've mentioned the various ways to access your unique customer Identity number that has been allotted to your customer identification file by the bank.
If after exhausting all the above processes, you aren't able to access your Customer ID, we recommend that you visit your issuing bank branch to sort out the issue.