Corporation Bank is one of the financial institutions providing the best banking services to its uses. There are several amazing services that users of this bank can avail including the loan service or the internet banking service. Whenever a customer opens a bank account in Corporation Bank then he gets 11 units digit code as the corporation bank customer id. It is the 10 digit CIF ID that is associated with your bank account.
With the help of the customer ID, you can easily open a new account in the same bank without even submitting any of your documents or papers. Are you also one of those not having get customer ID and willing to get the same? If yes, then we are here to help you out. Check out the guidelines and get your customer ID without having any complexities.
1. Check Out Your Bank Pass Book
The first method that you can adopt for getting your customer id is taking out the passbook of your account. On the very first page of your passbook, you will see several details printed. Among all, your Corporation Bank Customer I will definitely be there. You can easily get it.
2. Check Out Your Checkbook
Whenever you open a bank account in the corporation Bank then you get a welcome kit. The welcome kit includes the checkbook along with other papers. Your customer id is always printed on your checkbook and on the envelope as well. You can easily check corporation bank customer id out from there.
3. By Calling Customer Care Number
If you don't have a passbook and chequebook, call on Helpline number 18602581212 from a registered mobile number and make a request for Customer ID.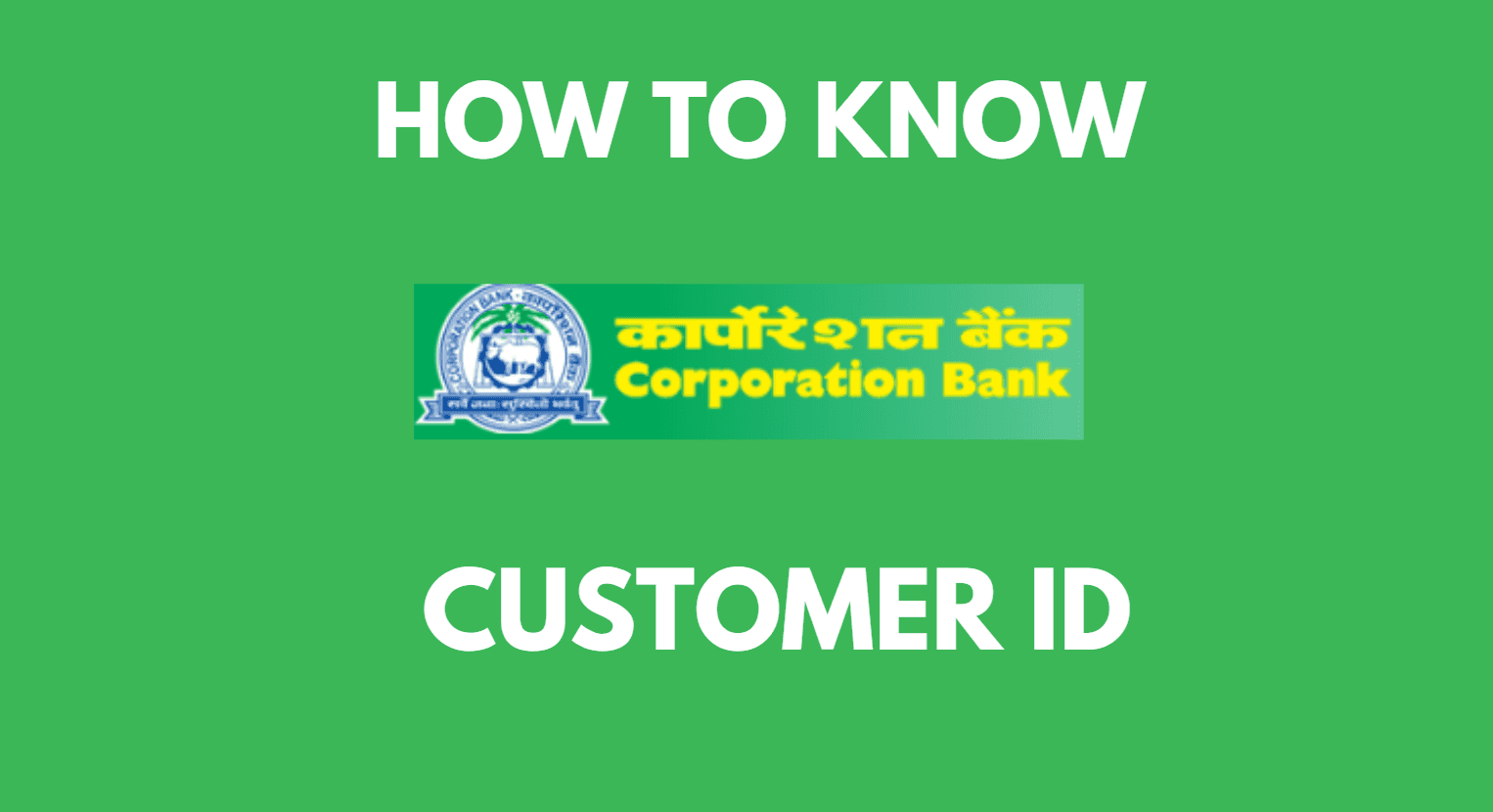 4. Take help from the net banking services
Well, log onto the net banking services by using your ID and password. When you visit the homepage, there you will see the account information or account profile section. Visit it and there you will see your customer id in print. You can easily note down from there as well.
5. Download Your Account Statement
If you are still not able to get your corporation bank customer id then you can easily download your account statement. At the top of the document, your customer id will be implemented.
6. Visit the branch
In case, any of the above-given methods not proved to be beneficial for you then all you need to do is to visit the branch. There you need to mention your account number and show your identity proof. Thereafter, the Bank executive will help you out in getting your corporation bank customer id.
Services
Contact details
Customer Care number
18602581212
Email
[email protected]
Head office
Corporate Office
Mangaladevi Temple Road
Pandeshwar
MANGALORE – 575 001
Karnataka, India
Conclusion
Hence, with the help of the above-given method you can easily get access to your Corporation Bank customer id and use it for opening a new account. Also, the discussion will be helpful and supportive all the way for sure.