Do you know how to check the available balance in your account in real-time? There are different methods introduced by the banks for ensuring the convenience of the customers.
If you have an account with Kaveri Grameena Bank, you must stay regularly updated with the available account balance. Kaveri Grameena Bank is a rural bank and meant to serve the rural peoples.
Mostly in rural areas, people are uneducated or low educated. They even are far away from advanced tech facilities. Such persons will be unable to avail of superior banking services like internet banking.
For such persons, missed call service is like a boon! They can dial a dedicated number introduced by the bank t get the balance updates instantly without wasting their valuable time.
Kaveri Grameena Bank Balance Enquiry via missed call
Dial 9015800700 from your registered mobile number and disconnect the call after a few rings.  The call may also get disconnected after a few rings automatically.
Within a few minutes, you will receive an SMS containing updated balance info of the account linked with the mobile number.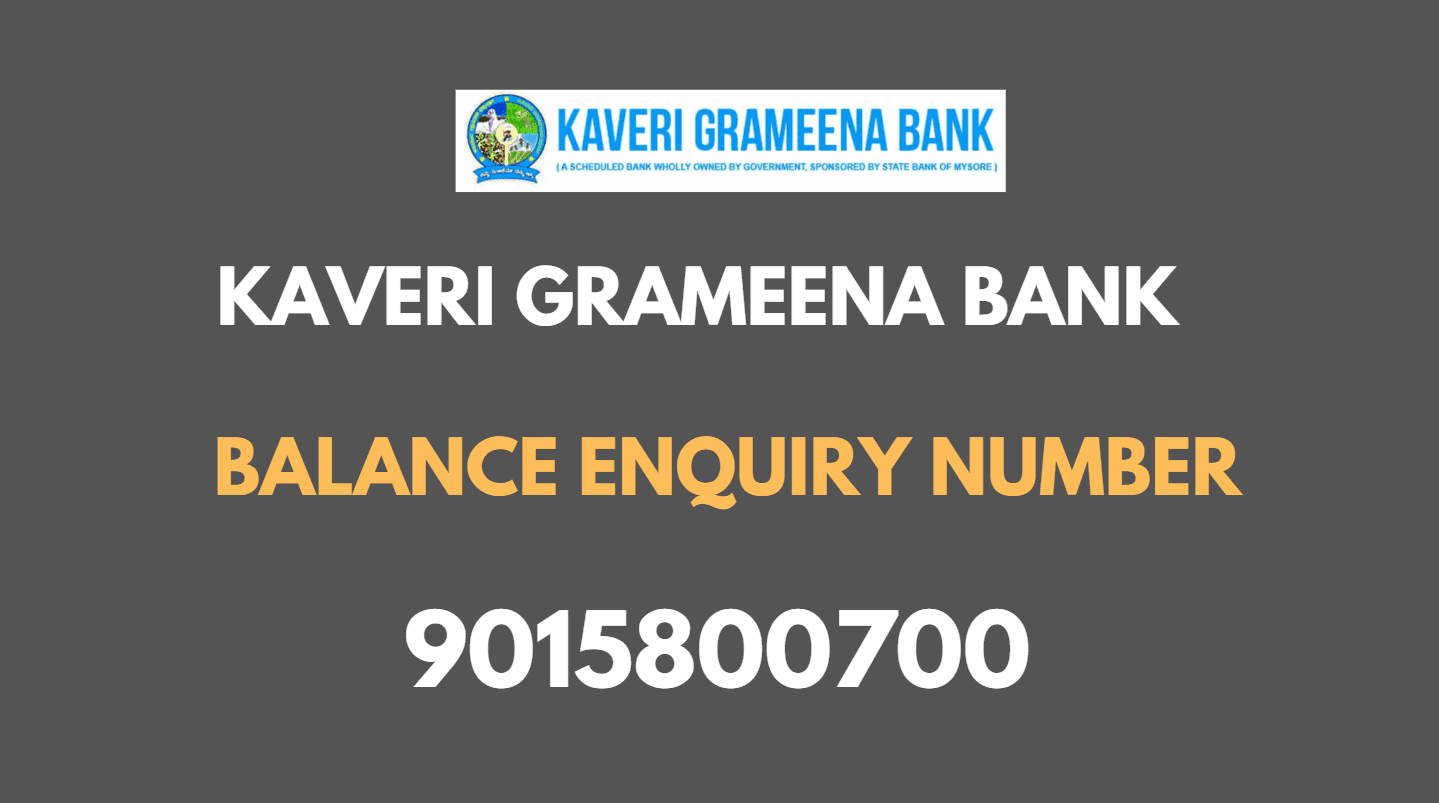 Get account info via SMS
Type 'BAL A/C number' and send it to 9015800700 from your registered mobile number. You will get the reply within a few minutes via SMS that would contain updated account balance info.
Both missed call service and SMS service are toll-free which means you need not pay any fees. You can avail of both the services round the clock. Kaveri Grameena Bank is in affiliation with State Bank of India. If you have facilities and knowledge for accessing Internet Banking, you can visit the SBI website and avail of the facilities.
Registering the mobile number at the bank is essential for every account holder! At the bank, the number will get linked to the account, and you will receive confirmation SMS. You can use banking services anytime and from anywhere.