How often do you require inquiring about the current balance in your bank account? A responsible person always remains updated with the account transactions and available balance.
If you have an account with Odisha Gramya Bank, you must have real-time info about the available balance in the account. It would be beneficial for you in certain circumstances.
Odisha Gramya Bank is a regional bank in the state of Odisha having branches over 13 districts of the state. With the increasing efficiency and advanced technical options, several banking facilities got introduced in the Indian Banking sector.
There are different ways you want to make a balance enquiry of your account in Odisha Gramya Bank.
Missed Call Balance Enquiry Number for Odisha Gramya Bank
Missed call services and SMS alerts are primitive solutions for account holders who don't get time to make balance inquiries by opting for the traditional methods.
Dial 8010106686 from your mobile number. Give a missed call to the toll-free number. You will receive an SMS on the same mobile number containing the balance details of your account.
The bank won't charge you any fees to avail of the missed call service. You can dial the number anytime and from anywhere.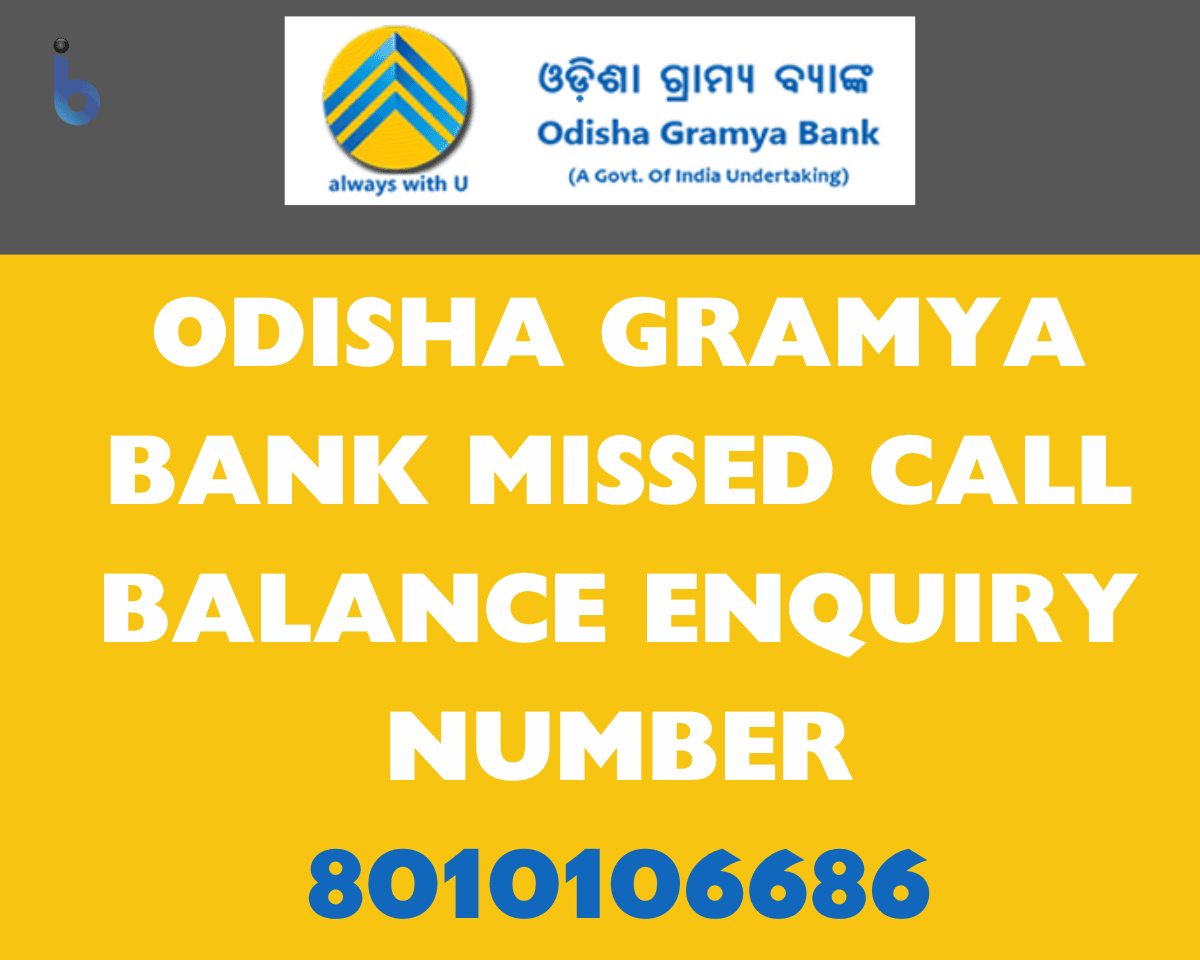 Important Note: Account holders can avail of the missed call service only from their registered mobile number. If you haven't updated the KYC at the bank, visit the branch and request for the KYC Form to update your mobile number.
Services
Contact
Odisha Bank Missed call balance Check number
8010106686
Odisha Bank Helpline Number
0674-2353035
Email
[email protected]
Head Office
AT – Gandamunda, PO – Khandagiri
Jagamara-Sundarpada Road, Bhubaneswar
Dist – Khurda, Odisha, Pin – 751030
You need to fill up the details and your permanent mobile number. The given mobile number will get linked to the account number, and you can avail of the advanced banking facilities and services.
You can also verify the toll-free number from the branch with which you have your account. Missed call service is an easy method to get balance updates in real-time without waiting for a long time.
Updated: 19 July 2023