Mobile banking services with excellent features have brought the bank to the account holder's pocket. With the advancements in banking sectors, almost every bank introduced apps allowing the users to access the banking services with their fingertips.
Mobile banking is the easiest and convenient way to access different banking services. You need not visit the branch or access internet banking. If you have an account with RBL- Ratnakar Bank Limited, you are few steps away from the services.
Follow the Steps to Register for RBL MoBank App Online
Step 1: Go to the app store of your mobile and search for RBL MoBank App. Download the app and install it in your device.

Step 2: Tap on the RBL MoBank App icon to open it. Click on 'Register'.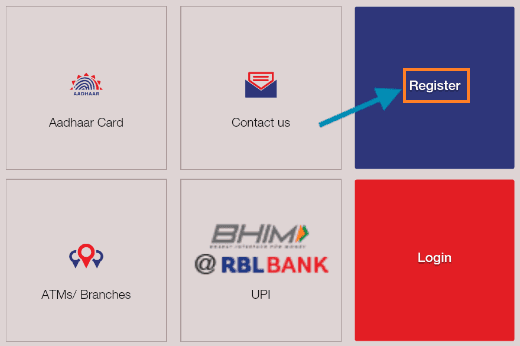 Step 3: You will get navigated to a new page featuring two options, i.e., Internet Banking, Debit Card Details and Customer ID & PAN. You can select either of the three options as would be convenient for you.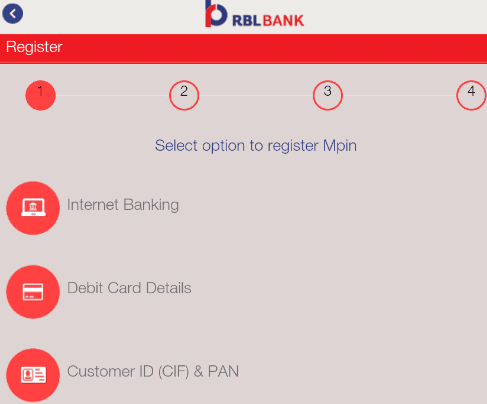 # If you select Internet Banking, you have to enter the User ID and Password for Internet banking and click on 'Submit' button.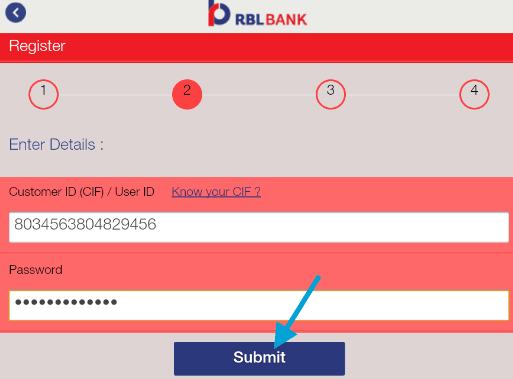 # If you click on Debit Card Details, you have to enter the User ID/ Customer ID, Debit Card Details like Card Number, and PIN. Click on 'Submit' button.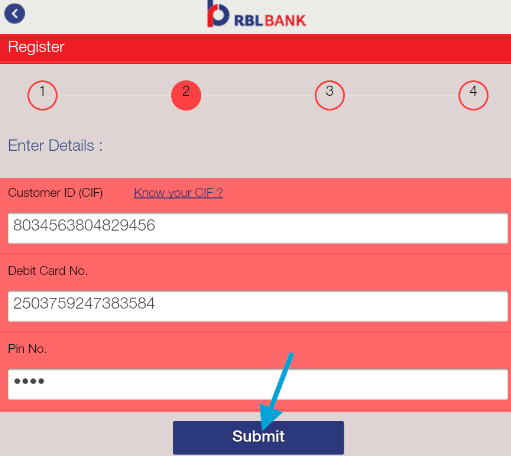 # If you choose customer ID (CIF) & PAN, you have to enter customer id and PAN number and click the 'Submit' button.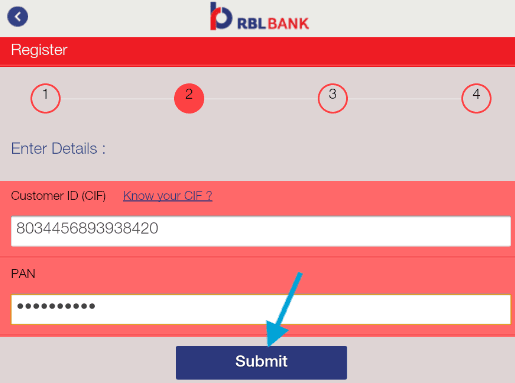 Step 4: Create the Six-digit MPin and reenter the MPin to confirm. You will receive an SMS on your registered mobile number containing the six-digit OTP.
Enter the OTP in the given box and click on 'Submit' button.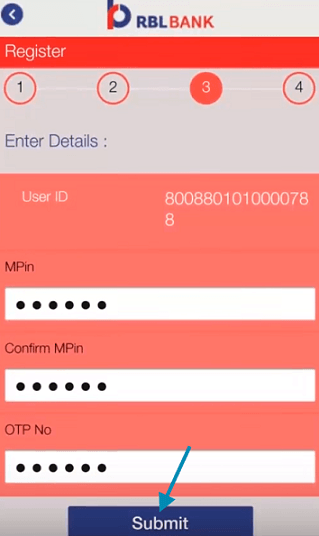 You will receive a message for successful registration for RBL MoBank services. Click on 'OK' to Log in. You need to enter the MPin to access the banking services.
You can check the bank details selecting the appropriate options from the list available in the app. You can also make transactions or avail other products or services offered by the bank through the app.
You need not visit the branch for any banking services other than cash deposits. You can carry the bank in your pocket installing the app and registering the account. It takes few minutes to register the mobile banking services.