DD is the short form for Demand Draft and it is an amount that is paid to the bank in advance by the payer. After the completion of that process, the bank will become the payer, on behalf of the individual who made a request for the DD or the payee.
In case the Payer already has an account with a bank where he wants the DD, the payee can make the payment with the help of his account. For those who don't have an account, paying in cash is a way.
The Central Bank of India is one of the best banks in the country that we have and it provides certain services to the customers who have their accounts in the bank. Financing, personal and business loans are some of the most common services.
However, we are going to talk about the CBI demand draft services right here. Make sure that you read this part carefully.
Central Bank Of India Demand Draft Charges
If the customer is visiting the Central Bank of India in order to get the Demand Draft, then he/she will have to pay a particular amount to the bank and that amount is known as the Demand Draft charge.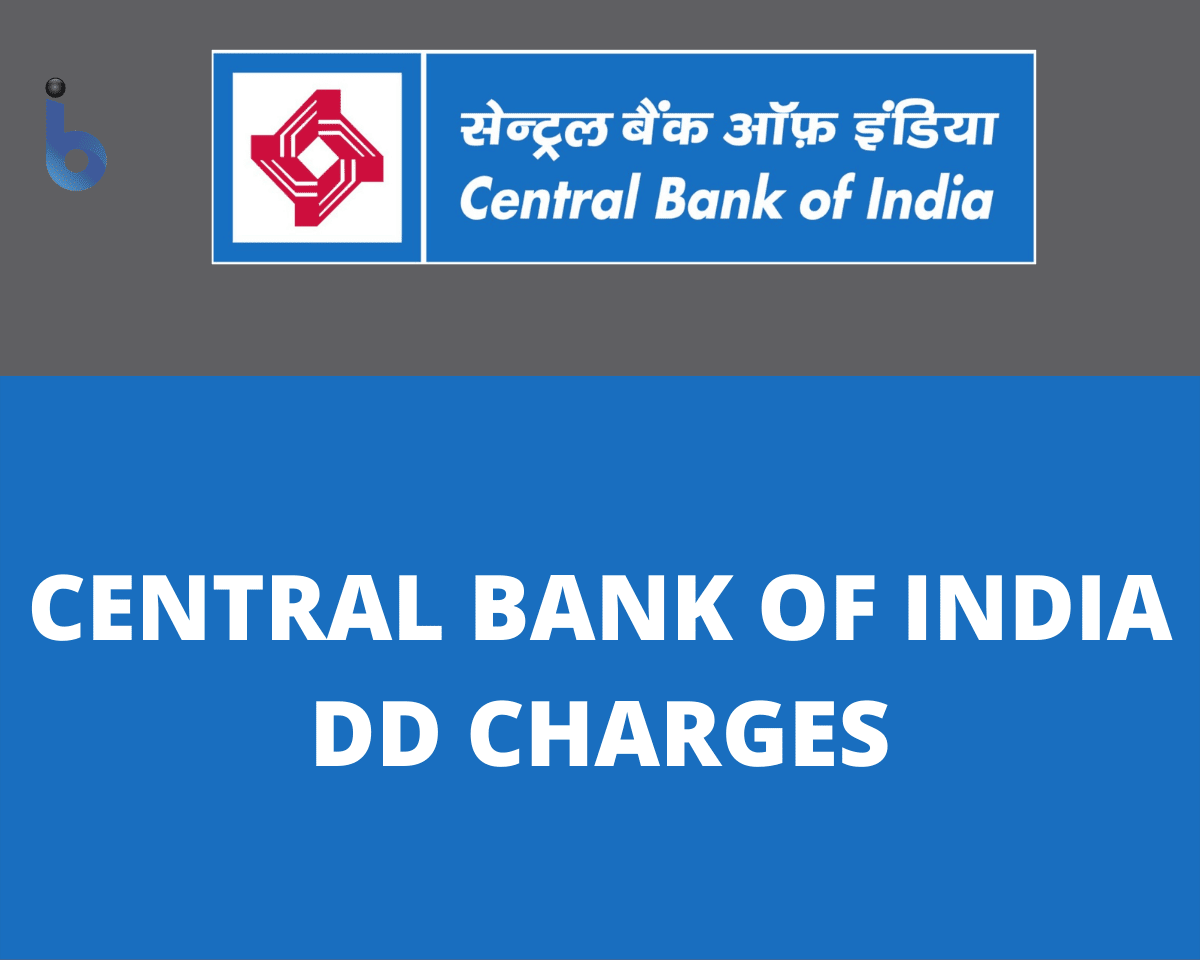 Particulars
Service charges
Issue of DD

Up to Rs.10000 – Rs 50 per DD

Above Rs. 10000 – Rs. 4.00  per thousand

Cancellation of DD
Rs. 100 per instrument
Revalidation of DD
Rs. 100 per instrument
Issuance of Duplicate DD
Rs. 100 per instrument
Updated: 15 May 2023
Central Bank of India has a different method of checking and calculating the demand draft charges and people can check the website of the bank to know all about it in the best way. They will get to know all the details about the amount of money that they have to pay to the bank so that they can get their demand draft easily and without any problems.
So, that is all you need to know about the Central Bank of India Demand Draft Charges. Make sure that you visit the official website of the Central Bank of India to know more and more details about it.