Banks in India are primarily of two types ― scheduled and non-scheduled. Banks that are categorized within the second schedule of the Reserve Bank of India Act of 1934 are known as scheduled banks. Among them, the scheduled banks can be further subdivided into the following categories:
1) Nationalised Banks
2) Foreign Banks
3) Regional Rural Banks
4) State Bank of India and its associates, and
5) Private Sector Banks
The IDBI bank was first established in 1964 to help the development of up and coming Indian industries by providing credit and other financial services.
At first, it was a subsidiary of Reserve Bank of India and later got transferred to the Indian government in 1976. To find out whether IDBI is a nationalised bank or not, we must first understand what it means to be a nationalised bank.
When public sector assets are transferred to the ownership of the state or central government for operation, the process is known as nationalisation.
The Nationalized banks came into existence in 1969 via the Banking Companies (Acquisition and Transfer of Undertakings) Act, when private sector banks were transferred to the public sector.
Examples of present-day nationalised banks are Andhra Bank, Canara Bank, Punjab National Bank, etc.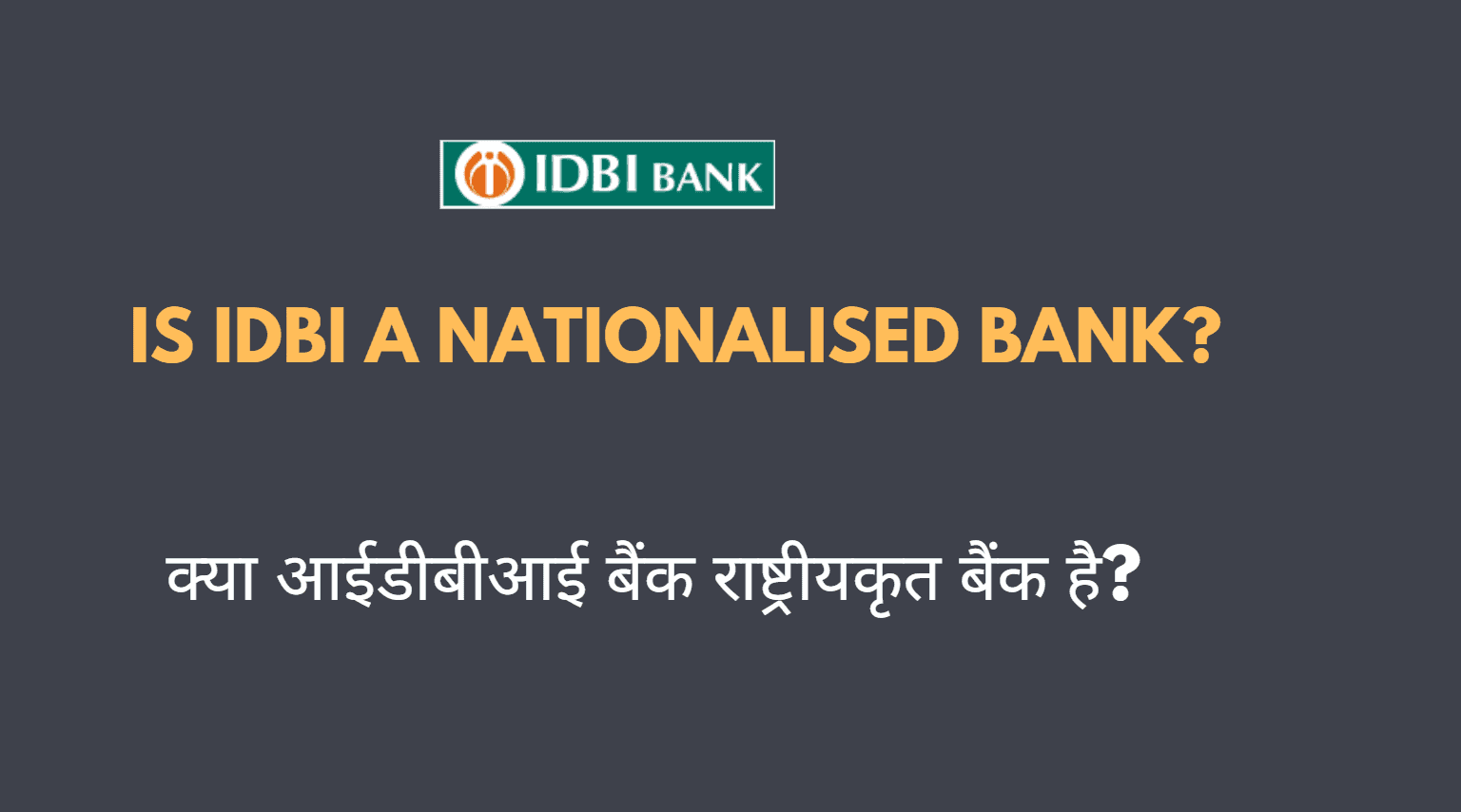 Some of the reasons behind this nationalisation of banks were:
1) Social Welfare
2) Development of Banking Habits
3) Expanding the Banking Sector
4) Control of Private Monopolies
5) Reduction of Regional Imbalance
6) Prioritization of Sector Lending
IDBI turned into the primary financial institution for coordinating a diverse set of entities engaged in promoting, developing and financing Indian industries when its ownership was transferred to the Government of India in 1976.
It then became a public sector bank in July 1995, after its public issue, when the government's shares in the bank came down to 75%.
After that, in 2004, IDBI was incorporated as a 'scheduled bank' under the RBI Act of 1934. It thus officially entered the world of banking titled IDBI Ltd. from October of the same year. In 2006, the number of IDBI Bank branches rose to more than double its previous value after it acquired United Western Bank.
The Life Insurance Corporation of India (LIC) got permission from the Insurance Regulatory and Development Authority of India (IRDAI) on 29 June 2018 to increase its stake in IDBI Bank up to 51%.
LIC completed the 51% controlling stake acquisition on January 21, 2019, and thus became the majority shareholder. The RBI has re-categorized IDBI Banks as a Private Sector Bank following this move.
Therefore, we can see that IDBI Bank is NOT a nationalised bank as the greater portion of its shares is now privately owned by LIC. Unlike other nationalized banks in the country, which started out as private sector banks before being transferred to the public domain for government ownership, IDBI started off as a subsidiary of the RBI.
It then became a public sector bank where the Government claimed a majority of the shares, and thus never got nationalised according to the 1969 act.