State Bank of India is the largest government bank in India. The bank is regarded as one of the most dependable banks in the world. SBI has a lion's share of the accounts in India. It also has the largest number of branches and ATM services in the nation. Being the most dependable bank in the nation, the bank also has the highest number of loan seekers registered with them when compared to all other of its competitors.
Bank PAN number is something that we generally do not keep in mind. Well, that is normal and common. Why would you bother about something that does not intrigue you? Well, but then all of a sudden the PAN number of the bank might get important the moment you get a loan sanctioned. Today, we would be trying to answer your problems related to the SBI PAN number.
What is the SBI PAN number?
As every person of the nation who is above 18 years of age can have a PAN card and those earning, compulsorily has to have a PAN card, the banks in the nation also need PAN number. Each bank has a unique PAN number that is much needed by the people who avail of home loans or education loan from the bank.
Why Would I Need SBI PAN Number?
Well, if you have an outstanding home loan to your name and you want to have some tax relaxations in it, then this number would be of great help for a loan declaration. Here it is. If you have taken a loan from State Bank of India, then you can avail of a tax exemption from the Government of India.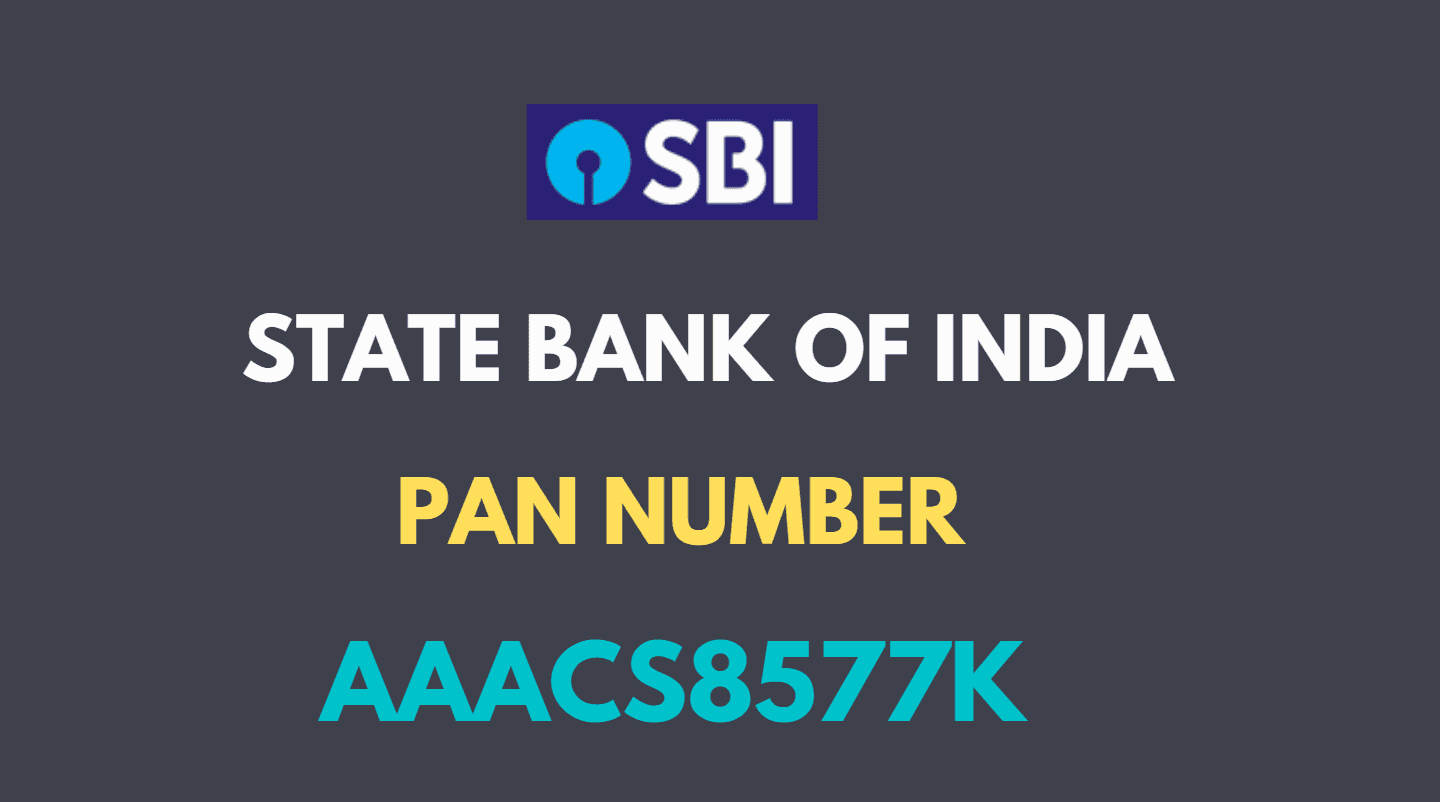 However, for claiming the same, you would have to provide certain details of the bank that provided you with the loan. Among all the details that you would have to furnish to the government, one field would be PAN number.
What is SBI PAN Number?
Now that you know the benefits of knowing the SBI PAN Number, you would surely love to know the PAN of SBi, so that you can avail of the benefits that it provides to the people who have taken a loan. Thus, without further ado, we would like to help you with important details. SBI PAN number is AAACS8577K.
We hope that with the information that we did provide you, you would be able to carve out some real benefits for yourself. The PAN Number would help you immensely in reducing your taxes to greater extents.