Indian Overseas Bank is a national bank that follows the norms presented by the Reserve Bank of India. The bank has been delivering abundantly convenient services and facilities to its customers in the public banking sector. Having an account in an Indian overseas bank means enjoying a lot of facilities and services offered by them.
These features include monthly bank statements through registered email id or phone number. These statements are crucial for the account holder.
The bank statement provides information about the account's transaction for the month. They tell how much money entered into the account and how much money was spent. They speak about the increment your account experienced. This statement also tells about how the money has been withdrawn from the account and how it was withdrawn either through atm or by visiting a bank.
A lot of crucial information can be received from a bank statement. Every account holder receives a bank statement either online through the mail or via SMS.
Yet, a lot of people want to make a hard copy of this statement or just download it on their computer for future reference. These people wish to get a pdf format of the statement and download it on their computer or smartphones.
In this article, we will discuss a way one can receive a pdf format downloadable version of the bank account statement from the Indian Overseas Bank.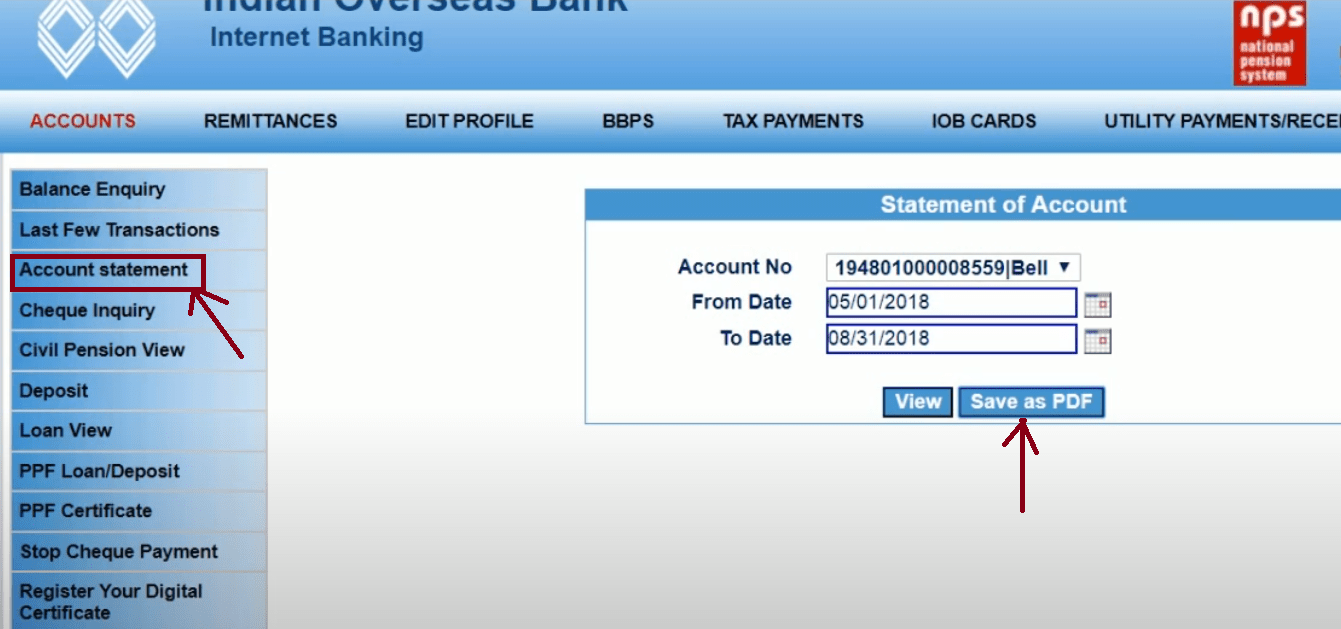 Steps to Download Indian Overseas Bank Account Statement PDF Online
Indian Overseas Bank is a significant and reputed bank. It provides monthly bank statements and provides you with the option even to download it in pdf form and print it. The ways to download this pdf statement is simple, and here we are going to discuss that.
Go to Google and search for INDIAN OVERSEAS BANK Net banking.
Click on the first link that starts with https://www.iobnet.co.in/ibanking/login.do. Login your net banking on there and click on the Account statement for savings and current account ( maximum 6 months )
You will see a form. There you will be required to select an account number and the time frame dor which you want the bank statement.
Fill this form thoroughly and check appropriately so that you do not make any mistakes while entering the data and click on save as pdf.
Your IOB statement pdf file will download immediately.
Conclusion
Indian Overseas Bank is an RBI registered bank that is very respected and trustworthy. They provide a lot of extra facilities to their clients. One such facility is the bank statement. They offer the option to quickly and straightforwardly download this bank statement just by visiting a site created by the Indian Overseas Bank.