Do have an account with Canara Bank? Though you have the passbook and updated information about your account, you may require a bank statement. Visiting the branch and requesting for Canara Bank account statement, could be a stressful and time-consuming job!
If you wish to get the account statement easily without wasting your time, you can download the account statement online. You just need an Internet-accessing device and login to the official website of Canara Bank through your User ID and Password. You can easily download the bank account statement from anywhere you wish to! If you don't have an account, then first register for Canara Net banking to get a statement online.
Follow the steps to download Canara bank account statement online
Step 1: Open the homepage of Canara Bank https://canarabank.com/ and select Login to Net Banking.  Further, enter the User ID, and the Password and click on Log In.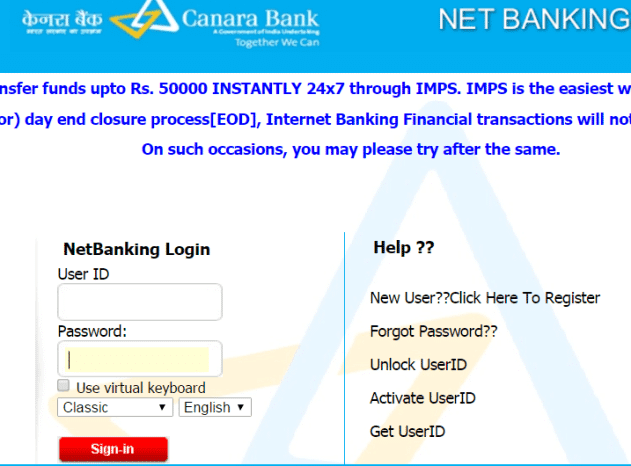 Step 2: Now click on the Accounts tab and click on Account Statement from the left side boxes. A new page will open displaying the details of your account transaction.
Step 3: You need to enter the specified date for which you need your account statement. You can download the account statement clarifying the period or month easily.
After entering the date (From-To), you will be able to get the particular details of the transactions.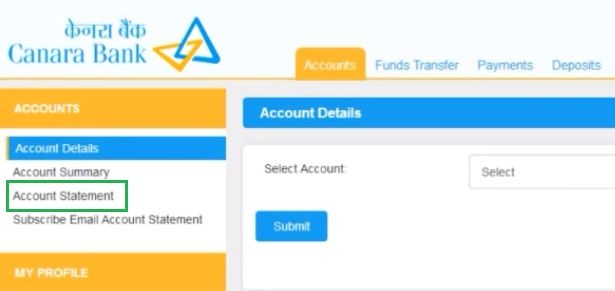 Step 4: Click on the Download button and select your desired file format to download. The downloaded file can get easily printed.
With the Internet Banking facility, you can download the bank account statement without visiting the branch. Get the account statement online from anywhere without visiting the branch. Download and print the account statement for any purpose. You may require the account statement for your records or even for a loan application.
It is a simple way to download your Canara Bank account statement. You just need to activate your Internet Banking services to avail of this service. You may either visit the branch or request to activate Internet Banking or activate Internet Banking online and obtain the User ID and Password to log in! Now, you need not wait at the bank branch to retrieve your account statement!